Speakers
---

Jimmy Gurulé
former Undersecretary, US Dept. of the Treasury,
Professor of Law, Notre Dame, USA
Jimmy Gurulé teaches law at Notre Dame and was a former US Treasury undersecretary with oversight over the U.S. Secret Service, the Financial Crimes Enforcement Network and the Office of Foreign Assets Control. As the US Treasury undersecretary responsible for financial crime when the 9/11 terrorist attacks occurred, he led the successful effort to block US$125 million in assets belonging to suspected terrorist financiers.
---

Takeyoshi Imai
Professor of Criminal Law, Hosei University, Tokyo, Director, The Criminal Law Society of Japan

Takeyoshi Imai is professor of criminal law at Hosei University, Tokyo. He has expertise in legal fundamentals, civil law and international criminal law and is held in high regard in Japan for his knowledge of corruption and law, especially in relation to Japanese organised crime. He is director of the Japan Criminal Law Association, Criminal Law Subcommittee and Legislative Council at the Ministry of Justice, and a member of the Bid Contract Review Board at the Cabinet Office. Imai is also the Japanese representative to the OECD working group on bribery and a high level adviser to the secretary general
---

Mohd Zabri Adil Talib
Senior Specialist, Head of Digital Forensics, CyberSecurity Malaysia

Mohd Zabri Adil Talib is head of digital forensics at CyberSecurity Malaysia. He has considerable experience investigating computer crimes and conducting crime forensic examinations for law enforcement agencies within the country. Talib provides digital forensics training for national law enforcement officers, deputies of public prosecutors and court judges. He is responsible for all operations in the forensics department where his responsibilities include policy design and development, and information security management system compliance. Talib has conducted a number of high profile digital case investigations delivering testimony at Malaysia's Intellectual Property Court, Magistrate Court, Session Court, High Court and at a Royal Commission of Inquiry.
---

    Dante Fuentes
President, Association of Bank Compliance Officers, Philippines

Dante Fuentes is chief compliance officer at Security Bank Corporation in the Philippines. He is also the president of the Association of Bank Compliance Officers and the Association of Certified Fraud Examiners in the Philippines. He has held senior accounting and compliance roles at Security Bank Corporation, China Banking Corporation and Philippine Bank of Communications. Fuentes has been actively involved at a national level in the Philippines addressing banking sector vulnerabilities in relation to AML and terrorist financing. He was also involved in developing the local implementation of the US Foreign Account Tax Compliance Act (FACTA). Fuentes is a certified public accountant, certified anti-money laundering specialist, certified fraud examiner and holds an MBA from Ateneo De Manila University, Philippines.
---

David E. Vignola
Head, Compliance, Private Banking & Wealth Management, Standard Chartered Bank

At Standard Chartered Bank, David Vignola has global oversight of compliance programs for the private bank and wealth management business. Prior to this, Vignola was the global chief compliance officer for investment and rating services at Standard & Poor's Bank in New York. He has also held legal and compliance roles in Citibank's private bank in New York and Tokyo and in the investment bank in Hong Kong. He holds a Masters of law, securities and financial regulations from Georgetown University in Washington, D.C.
---

Oonagh Mckinley-Hutchinson
Former Head of Compliance and Operational Risk, Cazenove Capital Management 

Oonagh McKinley-Hutchinson is a compliance professional with over 10 years' experience in commercial, investment and private banking in Europe and Asia. She is currently the money laundering reporting officer at China Trust Bank in Singapore. Prior to this, she was head of compliance and operational risk at Cazenove Capital Management and previously held compliance roles in the Singapore banking sector at Banque Internationale à Luxembourg, Deutsche Bank, Standard Chartered and Bank of Tokyo. McKinley-Hutchinson has expertise in AML, market abuse and conflicts of interest. She has led and implemented a number of regulatory change programmes, one of which led to her winning the UK Young Compliance Officer of the Year award in 2008.
---

Joe Chan
Head Intelligence, Financial Crime & Security Services, DBS Bank
Joe Chan is head of intelligence, financial crime and security services at DBS bank. With over 15 years of global industry experience, he has worked as industrial engineer and general manager in the logistics sector before joining DBS bank. Chan is responsible for developing, implementing and maintaining an intelligence programme to support the bank's security strategy and associated services. He has managed the design, development and implementation of an improved corporate KYC programme across 13 countries for DBS. Chan holds masters degrees in industrial & systems engineering (NSTB gold medal winner) and applied economics from the National University of Singapore.
---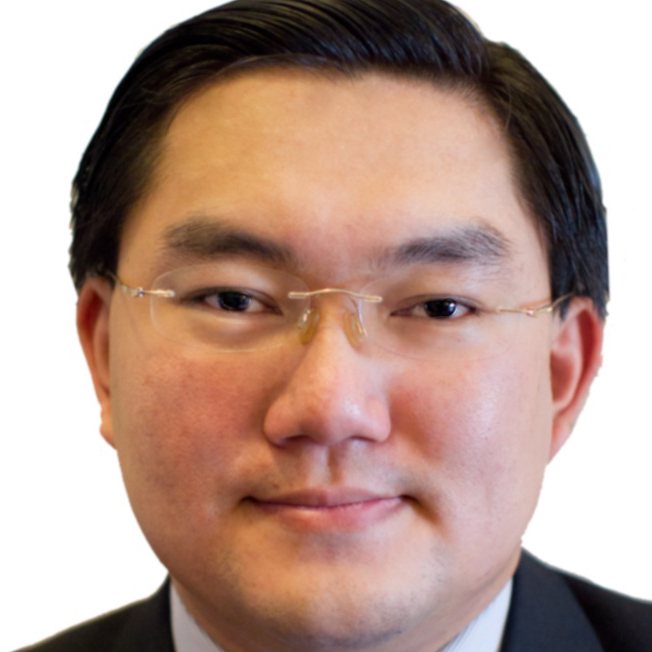 Leonard Ong
International Vice President, ISACA

Leonard Ong is international vice president at ISACA and has over 16 years of experience in information and corporate security, gained in the telecommunication, enterprise and banking industries. Previously, he spent over 10 years at Nokia and Nokia Siemens Networks, where he was responsible for network security. This included providing professional cyber security advice to regional telecommunication carriers to secure their networks. He has been honorary chairman at ASIS International for 7 years and is a member of the board of directors at Global Information Assurance Certification. Ong's professional expertise has been recognized and awarded by several countries in Asia Pacific including Singapore and Vietnam.
---



David Moskowitz
Founder, Coin Republic
David Moskowitz founded Coin Republic to help educate the public about Bitcoin and create a platform to help them buy and sell the virtual currency easily. He is a successful entrepreneur and operates the only cash-in/cash-out Bitcoin kiosk in Singapore. In June 2013, he launched an online Autobuy system, which allows clients to use their Singapore iBanking accounts to quickly purchase Bitcoin and send them directly to their wallets. He is a well-known Singapore evangelist for Bitcoin and local Bitcoin businesses and has helped to promote Singapore as a Bitcoin hub to the world.
---

Amitpal Singh Dhillon
CTO & Founder, A Lion Cyber Solutions, Singapore

Amitpal Singh Dhillon is presently CTO at A Lion Cyber Solutions, providing unified security governance solutions for the defense and advanced detection of cyber threats, including the dark web. Prior to this, he held senior product management roles at Sourcefire and Cisco Systems, where he managed product launches, roadmap updates, content localization and solution evangelism across EMEA & Asia Pacific. Previously, Dhillon was an identity and access management architect and strategist for Oracle in ASEAN, specializing in the telecom, banking, government and healthcare industries. Before joining Oracle, he served as senior IT engineer in Silicon Valley. Dhillon holds a B.Sc. in computer science and a M.Sc. in engineering management.
---

Eric Roring Pesik
Associate General Counsel and Compliance Officer, Seagate Technology

In his role as associate general counsel and compliance officer for Seagate Technology, Eric Pesik is both head of legal and compliance for the Asia Pacific operations overseeing dispute resolution, compliance & ethics, insider trading and code of conduct issues. He also teaches as an adjunct assistant professor with the University at Buffalo, State University of New York on the international executive MBA program. He most recently taught international business law, politics & ethics at the SIM Singapore campus. Pesik was called to the bar in California and is also admitted to the US Court of International Trade in New York and the US Supreme Court in Washington, D.C.
---

Howard Mannella
Managing Principal, Alternative Resiliency Services

Howard Mannella, CBCP, MBCI, is a seasoned executive in business resiliency, business continuity, disaster recovery, crisis management and related disciplines. As managing principal of Alternative Resiliency Services he is serving clients such as global expense and travel management firms, market-leading pre-paid credit card processors and name-brand member service organisations. Prior to this he was principal resiliency strategist for Expedia where he established the global program that covered over 5,000 people in a dozen locations across North America and EMEA. He also drove Expedia's business impact planning for the 2009 H1N1 flu pandemic and 2012 London Olympic games.
---

Amar Singh
Chair, ISACA Security Advisory Group, Founder of Cyber Management Alliance

Amar Singh is engaged as a business and cyber security advisor and interim C level executive by organisations which need to reduce their risk exposure, deploy post incident remediation, build security teams, increase cyber resiliency and mature their information security and data privacy posture. His client profile includes Siemens, the BBC, Reuters, BP, ATOS, Gala Coral, Cable & Wireless, SABMiller and many more. In addition, Singh acts as a resident consultant on information security product development and market direction for several organisations based in the US and the UK. He is also retained as a senior analyst at Kuppinger Cole and chairs ISACA's UK security advisory group..
---

Dione Schick
Head Special Projects, Asia Pacific, International Compliance Training

Dione Schick is a compliance professional, chartered accountant, certified fraud examiner and anti-money specialist with more than 25 years of experience in financial crime detection, tax investigation and forensic accounting. She leads the program delivery team for Asia at the International Compliance Training Academy (ICTA), a financial crime training provider in Singapore, where she works with clients to advance financial crime training design and development services. Previously, Schick was director of forensic services for Deloitte Singapore, where she headed the whistleblowing practice for Asia. She is an elected council member for the Association of Chartered Accountants Australia & New Zealand.
---

Andrew Koh
Deputy Chief Manager, Risk Control, China Construction Bank

Andrew Koh is a risk and governance professional, currently as risk control deputy chief manager at China Construction Bank. He has 25 years experience covering the banking, finance, cards and payment sectors where he has worked in credit, market, operational, regulatory, sovereign risk management and cross-functional roles within audit, compliance and fraud risk management. Prior to re-joining the banking sector, Koh was vice president and head of enterprise risk management for Singapore's national payment operator, where he was in charge of managing the group's enterprise risk management policies with direct responsibility for on-boarding major online merchants and other international payment operators.
---

Alan Seow
Cyber Security Practitioner

Alan Seow is head of cyber security at the Ministry of Communications & Information in Singapore. He heads the cyber function overseeing the resiliency of Singapore's infocomm and media sectors, focusing on cyber protection of the sector's critical infrastructures. Prior to this, he ran whole-of-government level ICT, Cyber security for the public sector. During his early years, he served in the Ministry of Home Affairs undertaking IT security consultancy work for various Singapore government agencies coupled with periods in academia where he held an academic chair (digital security & forensics) in a government tertiary institution. Seow is a certified security professional and has an MSc in Information Security from Royal Holloway, University of London
---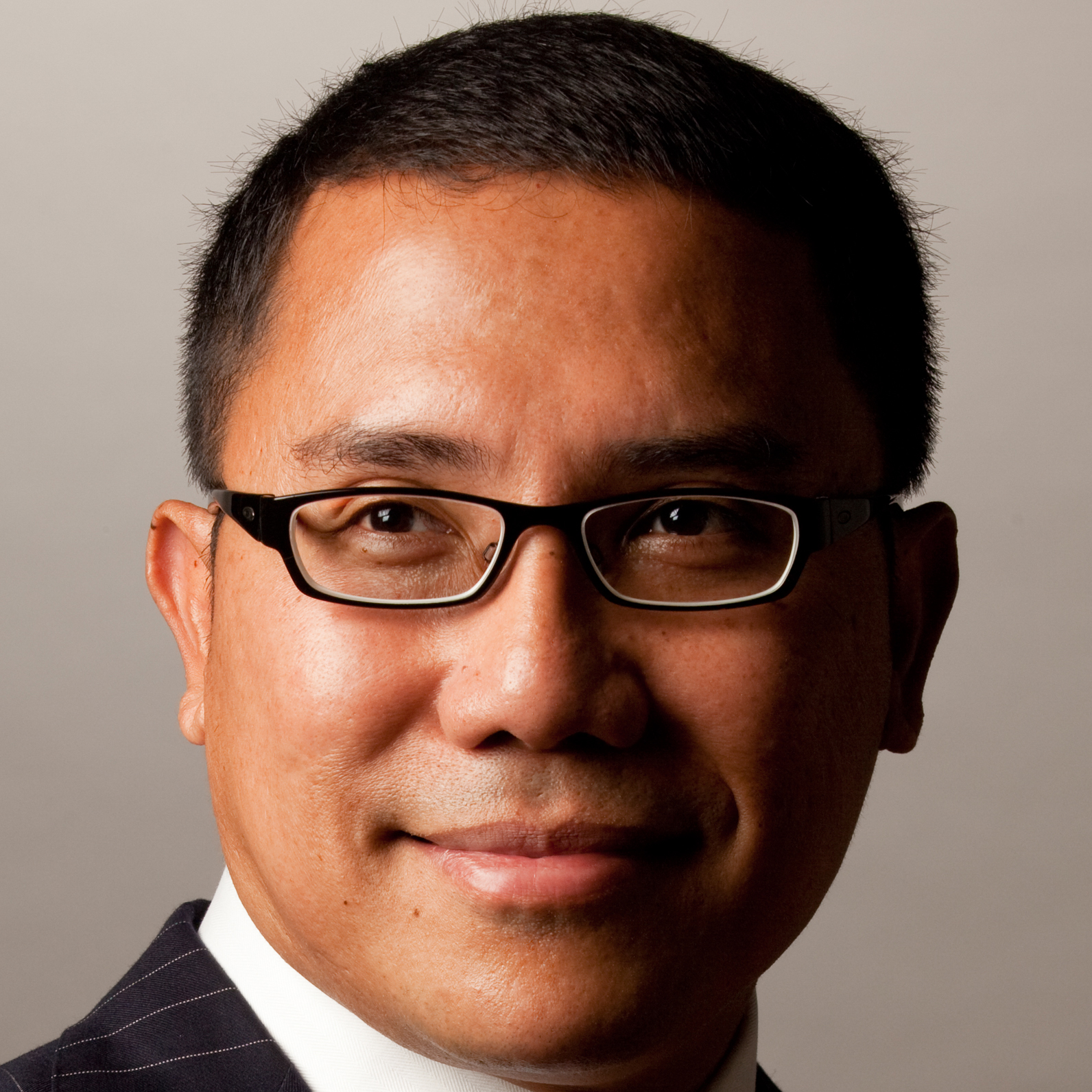 Nizam Ismail
Partner, Corporate and Capital Markets/Banking and Finance Practices, RHTLaw Taylor Wessing LLP

Nizam Ismail is co-founder of RHT Compliance Solutions and partner at RHTLaw Taylor Wessing. He has 20 years of experience in financial services regulatory compliance and litigation. He was formerly head of compliance for Southeast Asia at Morgan Stanley and Lehman Brothers and prior to that he was senior counsel at Citigroup. Nizam spent six years as a regulator at the Monetary Authority of Singapore, where he was deputy director and head of the Market Conduct Policy Division. He started his career as a deputy public prosecutor, where he prosecuted market abuse and corporate fraud cases. Nizam has been active in various compliance industry initiatives and is a council member of the Singapore Institute of International Affairs.
---

Thomas McMahon
MD & CEO, UD Trading Group

Thomas McMahon is currently the Director/CEO of UD Trading Group Ltd Pte. He previously served as the CEO of the Singapore Mercantile Exchange (SMX) from 2009 to 2011. Before that Thomas was President, Deputy Chairman at the Hong Kong Mercantile Exchange HKEx from 2007 to 2009. In addition, he served as Director-Asia Vice President Tokyo, Singapore at New York Mercantile Exchange (NYMEX) during 2003-2007. Thomas has also served as Advisor at the Dubai Mercantile Exchange and was Member, Board of Directors, and Chairman of the Natural Gas & Petroleum Advisory Committees a t NYMEX. Thomas has a combined 30 years of experience across U.S. and Asian exchange and regulatory frameworks with a focus on the development of exchange traded and cleared futures and OTC products as well as exchange architecture development.
---

Erik Wilgenhof Plante
Chief Compliance Officer, BitX

Erik Wilgenhof Plante is chief compliance officer at BitX, a leading wallet and Bitcoin exchange provider in Singapore. He started his banking career at ABN AMRO in 1996 where he and his team set up the first ABN AMRO payments website and helped set up the corporate sustainability function. He then joined the compliance team and was stationed in Singapore to lead a newly formed team of anti-money laundering analysts. Since then, he has worked in various senior roles in the private banking sector and at PayPal. Plante is a financial industry certified professional, network chairman and fellow of the International Compliance Association and a founding board member of the Singapore chapter of the Association of Certified Anti-Money Laundering Specialists (ACAMS).