Speakers
---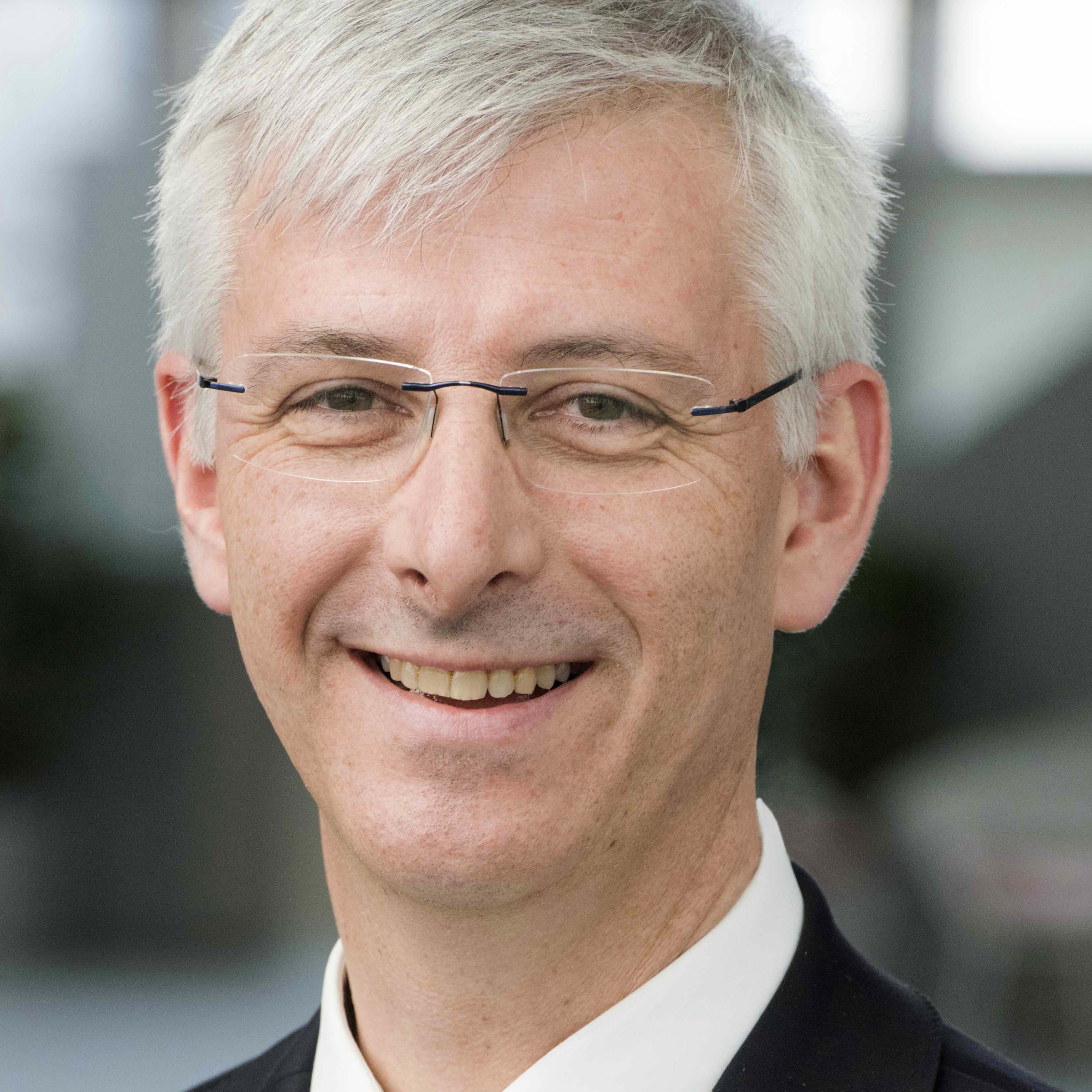 Marc Bayle, Director General Market Infrastructure and Payments, European Central Bank (ECB)
Marc leads the directorate general market infrastructure and payments at ECB. Previously he worked as T2S Programme Manager, as well as managed dossiers related to the promotion of market integration and the definition of the Eurosystem's operational framework, focusing in particular on payment systems and market infrastructure. He has authored publications on the market infrastructure integration and related issues, such as the euro repo market. Before joining the ECB he worked for ten years at SICOVAM S.A. (now Euroclear France), in particular as Adviser to senior management. He is an active member and chairman of European and international working groups.
---

G V Nageswara Rao, MD & CEO, National Securities Depository
G V Nageswara Rao is presently managing director and CEO of National Securities Depository. He has over 26 years of experience in various sectors of financial services including capital markets, life insurance, retail banking and corporate banking. Prior to this, Rao was MD and CEO of IDBI Federal Life Insurance since its inception in 2007 till June 2013. IDBI Federal was amongst very few life insurance companies which achieved break-even in the fifth year of its operations, with consistently better than industry growth in business. Between 2003 till 2007, Rao was MD & CEO of IDBI Bank, and following its merger with IDBI he was CEO of the commercial banking SBU. He was also the first MD and CEO of IDBI Capital Market Services between 1997 to 2003. In his early career at IDBI, he held key positions in corporate finance, business development, investment banking, resources and infrastructure finance. He was part of a core team that worked on setting up SEBI, India's securities regulator.
---

Valerian Crasto, MD & COO, Treasury & Markets, DBS

Valerian Crasto is a seasoned banking professional with over 25 years of experience in the financial services industry. Before joining DBS in 2007, Crasto held key positions at BoA, CIBC, BMO, the Ontario Pension Board in Canada, Ernst & Young and Nomura Investment Bank in the Middle East. He has diverse experience in audit, finance, risk management, back and front office having worked in key roles in all the three lines of defence. He has also been chairing the Asia pacific committee of International Capital Market Association (ICMA) since January 2015.
---

Frederick Shen, Head, Business Management, Global Treasury, OCBC Group
Frederick Shen is tasked with strengthening the infrastructure, processes, monitoring, and analytics of the OCBC Group to tackle increasing regulatory and risk requirements; and enabling the Treasury business to grow in different areas and countries. Shen started his career as a professor of finance at the University of Waterloo, Canada. With over 20 years in the financial industry, his experience includes extensive assignments in various financial institutions and areas, which includes leading the group market risk unit (Emirates NBD); risk oversight of the financial engineering trading group (RBC Capital Markets); bank-wide economic capital and risk modeling (Bank of Montreal); and life insurance and asset management risk management (Manulife).
---

Ahmed Tabaqchali, CIO of AFC Iraq Fund
Ahmed Tabaqchali is an experienced capital markets professional with over 22 years experiences in US and MENA markets. Currently a board member of the Credit Bank of Iraq, he is a former executive director of NBK Capital, the investment banking arm of the National Bank of Kuwait as head of Brokerage. Prior to that he was MD and head of international institutional sales at WR Hambrecht + Co. based in London, New York and San Francisco. This followed on from roles as a managing director at KeyBanc in London charged with international sales, and as director & head of capital markets & institutional sales at Jefferies Int'l in London. He started his career at Dean Witter Int'l in London.
---

Tsuyoshi Oyama, Partner, financial industries group, Deloitte Touche Tohmatsu
Tsuyoshi Oyama is a partner of financial industries group at Deloitte Touche Tohmatsu in Tokyo and mainly engaged in risk management and regulatory advisory services for large Japanese and Asian financial institutions. Oyama joined in May, 2010 after worked 23 years at the Bank of Japan, most recently as deputy director-general in Financial System and Bank Examination Department. At the BoJ, he conducted several projects to deal with Japanese banks' NPL problem, on-site examinations for Japanese major banks, and recently to lead Basel II implementation in Japan.
---

Chong Kin Tuck, Global Head, Securities Services, Transaction Banking, Maybank
Chong Kin Tuck joined Maybank in September 2014 and was appointed as director of global securities services / CEO of Maybank Trustee. He is responsible for spearheading the growth of securities services regionally, leveraging his knowledge, experience, network and drive to bring the business in Malaysia, Indonesia and Philippines to the forefront and explore potential business in Singapore, Hong Kong and China. Chong has more than 20 years of experience in the banking industry, including a 20 years at Citibank covering loans operations, mortgage business, share financing and investment operations, securities and fund services operations and product development. He was also head of direct custody and clearing at JPMorgan Chase.
---

Verinder Sharma, Policy Advisor, International Organization of Securities Commissions
Verinder Sharma joined the IOSCO General Secretariat in January 2015. He is seconded from the UK Financial Conduct Authority (FCA), where he served in a policy role in the derivatives market. Sharma is currently involved in the Policy Standing Group of the Committee on Payments and Market Infrastructures (CPMI) and IOSCO, which is reviewing the principles for financial market infrastructures to address central counterparty clearing house risk; and the CPMI–IOSCO harmonisation working group.
---

Christopher Balding, Associate Professor, Finance & Economics, HSBC Business School of Peking University
Christopher Balding is an expert in sovereign wealth funds and has recently written a book entitled "Sovereign Wealth Funds: The New Intersection of Money and Power". Balding's work has been cited by a variety of global media outlets including Wall Street Journal, BBC & CNBC and he speaks regularly on the Chinese economy and financial markets. His scholarly work has been published in such leading journals as the Review of International Economics, the International Finance Review, and the Journal of Public Economic Theory on diverse topics including CDS pricing, the WTO, and the economics of adoption and abortion. Balding worked as associate VP in private equity prior to entering academia.
---

James Varun Sehgal, former MD and APAC Head of XVA, RBS
James Varun Sehgal has been working in the financial services industry for almost 19 years across 3 continents. He is specialised in XVA portfolio management, risk management (market & credit), Basel III regulation, capital optimisation, documentation, risk policy & control and governance. In his last role, he was MD and APAC head of XVA for a UK based bank. He is also co-author of PRMIA Handbook on Counterparty Risk & CVA.
---

Hasan Rauf, Executive Director/Head of Business Development – Asia Pacific, Depository Trust & Clearing Corporation (DTCC)
Hasan Rauf is executive director and head of business development for the Asia Pacific region at DTCC, managing and driving business growth for the company's portfolio of leading-edge solutions in the region. He covers institutional trade matching, data services and collateral management. His responsibilities also include providing strategic direction to organisation by assessing and penetrating new markets, building alliances with key partners, managing P&L for the company's sales and business development unit. Prior to this he played senior sales roles at Omgeo, a subsidiary of DTCC, focusing on markets in South Asia, Australia and New Zealand. Before Omgeo, he held various business development positions in Australia with CommSec, St George Bank, National Australia bank and Westpac.
---

Alex Medana, Risk & Compliance Expert, Start-Up Advisor & Investor
With 17 years of relevant experience in the securities industry, Medana has held a number of key management roles in global tier 1 financial institutions in operations across various asset classes, client segments, business lines and locations particularly in post-trade. His front-to-back knowledge of regulations, inner workings of banks, brokers and buy sides with his uncanny drive for simplification through a lean methodology approach is a great asset to take start-ups from concept to market. He is currently developing ecosystems on the blockchain to improve risk and controls whilst cutting costs and generating revenue.
---

Sam Ahmed, Managing Director, Deriv Asia
Sam Ahmed is the managing director and founder of Deriv Asia, a technical management consultancy firm focusing on credit risk modelling, collateral management architecture, OTC regulatory implementation, Basel 3 liquidity solutions, CVA methodology and enterprise risk management. Prior to opening Deriv Asia, Ahmed was Citi's head of collateral services sales for the Asia Pacific region. Ahmed's career spans 18 years in Asia across top tier international banks such as Lehman Brothers and Merrill Lynch where he worked across various faculties from derivatives trading, risk management to middle office.
---

George Jia, Chief Representative China, Depository Trust & Clearing Corporation (DTCC)
George Jia serves as the China chief representative for DTCC, responsible for managing their China business with a focus on sales, relationship management and industry relations. Before DTCC, Jia was with Omgeo since since April 2009. Prior to that he worked at Thomson Reuters, where he headed the China expert network business unit, focusing on providing primary research to the hedge fund industry. Before entering the financial services industry, Jia spent nine years in the semiconductor industry working for Future Electronics, the world's third largest semiconductor distributor.
Advisory Council
---

Paul Chow, ex CEO, HongKong Exchanges and Clearing
Paul Chow has been a key architect in the expansion of Hong Kong's modern securities and derivatives markets. He has also made significant contributions to the development of global financial markets. Mr Chow was former chief executive of the Hong Kong Exchanges between 2003 and 2010 and a founding member of the Hong Kong Securities Institute. He served as Chairman of the East Asian and Oceania Stock Exchanges Federation from 1994 to 1995 and was Chairman of the Working Committee of the Federation Internationale des Bourses de Valeurs (FIBV, now known as the World Federation of Exchanges, or WFE) from 1995 to 1996. Mr Chow was Chairman of the WFE Working Committee from 2007 to 2008 and became WFE Vice Chairman in 2009.
---

Thomas McMahon, MD & CEO, UD Trading Group Ltd Pte
Thomas McMahon is currently the Director/CEO of UD Trading Group Ltd Pte. He previously served as the CEO of the Singapore Mercantile Exchange (SMX) from 2009 to 2011. Before that Thomas was President, Deputy Chairman at the Hong Kong Mercantile Exchange HKEx from 2007 to 2009. In addition, he served as Director-Asia Vice President Tokyo, Singapore at New York Mercantile Exchange (NYMEX) during 2003-2007. Thomas has also served as Advisor at the Dubai Mercantile Exchange and was Member, Board of Directors, and Chairman of the Natural Gas & Petroleum Advisory Committees a t NYMEX. Thomas has a combined 30 years of experience across U.S. and Asian exchange and regulatory frameworks with a focus on the development of exchange traded and cleared futures and OTC products as well as exchange architecture development