Speakers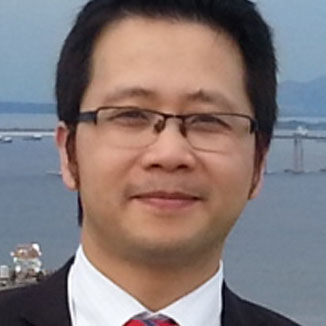 Nghiem Thanh Son, Deputy Director General, Payment Systems Department, State Bank of Vietnam
Nghiem Thanh Son has been working for the SBV since 1997.In 2005, he assumed his post,which involves preparing Vietnam's payment systems development strategy. Currently, he is involved in preparing the national financial inclusion strategy.


---

Sein Maung, Chairman, First Private Bank
Sein Maung founded First Private Bank,one of the largest private banks in Myanmar. He is also a permanent member of the committee on finance, investment, and trade in the ASEAN Bankers Association. Prior to founding First Private Bank, Maung served as loan officer and economist in the International Bank for Reconstruction and Development. He also served in Myanmar's Ministry of Finance and Planning in various capacities, including director, deputy secretary, and member of official delegations.
---

Lisa Robins, Managing Director, Vice Chair of Corporate & Investment Bank, Asia Pacific Regional Head of Global Transaction Banking, Asia Pacific, Deutsche Bank
Lisa Robins is a managing director at Deutsche Bank and the Head of Global Transaction Banking, Asia Pacific, based in Singapore. Ms. Robins is responsible for the bank's commercial banking activities including cash management, trade finance, securities and trust services in Asia Pacific. In Jan 2016, she was appointed as Vice Chair of Corporate & Investment Bank for Asia Pacific. In 2014, she was awarded 'Transaction Banker of the Year Award' by The Asset's Triple A awards and also by The Asian Banker in 2013. In 2014, she was named in Hall of Fame - Legend by the Global Custodian Magazine. In 2011, Finance Asia ranked Ms Robins as one of Top 20 Women in Finance.
---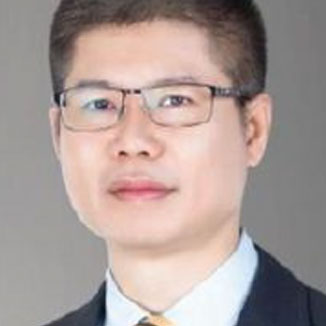 Soon Su Long, CEO of Indochina Cluster and Vietnam Country Head, Maybank
Soon Su Long joined Maybank in December 2012. He is responsible for growing the business within the Indochina cluster comprising Cambodia, Lao People's Democratic Republic, Myanmar, and Vietnam; as well as further cementing Maybank's footprint in the region. Soon Su Long has extensive regional exposure to Asia Pacific's banking environment with over 20 years of experience in investment banking, commercial banking, and Islamic banking.
---

Deborah Elms , Executive Director, Asian Trade Centre
Elms provides consulting services on a range of trade issues to governments including the United Arab Emirates, Sri Lanka, Cambodia, Taiwan, and Singapore. She is a senior fellow in the Ministry of Trade and Industry's Trade Academy. Elms' present research involves the Trans-Pacific Partnership, Regional Comprehensive Economic Partnership, and ASEAN Economic Community negotiations; and global value chains. She publishes the Talking Trade Blog.
---

Jens Ruebbert , Managing Director, Chief Country Officer Vietnam, Head of GTB Vietnam, Deutsche Bank
Ruebbert joined Deutsche Bank in 1991. After four years in corporate banking and risk management, he held various positions in Hong Kong (corporate banking), Singapore (global banking), Istanbul(global corporate finance), and Germany (corporate finance and country coverage). Before moving to Vietnam in May 2014, Jens was the chief operating officer of Deutsche Bank (China) based in Beijing.
---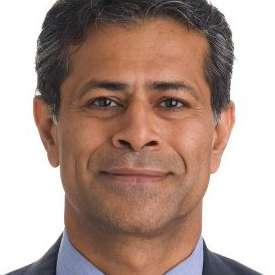 Sanjay Kalra, Senior Economist & Deputy Division Chief, International Monetary Fund
Kalra is currently with the Secretary's Department, which supports the Office of the Managing Director and Executive Board of the IMF. Prior to this, Kalra was the IMF Resident Representative for Vietnam and Lao People's Democratic Republic based in Hanoi from October 2011 to July 2015. He joined the IMF in 1994, where he has covered several countries in the Asia and Pacific Department (Japan, Thailand, Mongolia, Nepal, Bhutan, Brunei Darussalam);as well as European Department (Slovenia, FYR Macedonia, Albania, Iceland, Luxembourg). He has published extensively on macroeconomic and international trade and policy issues.
---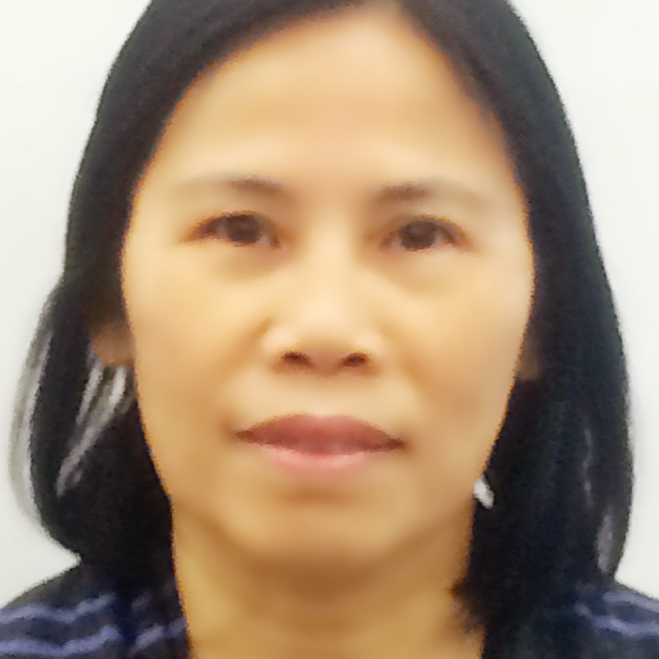 Thuy Nguyen, Former Deputy Director General, SBV and former Representative of Vietnam, World Bank
Thuy Nguyen has worked for the State Bank of Vietnam since 1980. She spent the first 10 years working at the Monetary, Credit and Banking Research Institute; three years at the Foreign Exchange Management Department; and more than 10 years with the Central Banking Department. Before being promoted to deputy director general, she was head of the Treasury Division of the Central Banking Department. She was assigned as representative of Vietnam to the World Bank,and as an Advisor to the Executive Director of Southeast Asia Voting Group from 2006 to 2011.
---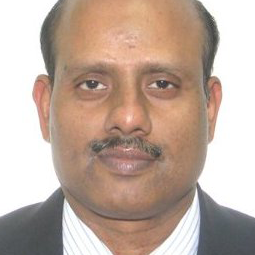 Swaminathan Janakiraman, Head, Financial Institutions Group, State Bank of India
Janakiraman oversees SBI's correspondent banking relationships through the Financial Institutions Group (FIG), which manages about 300 correspondents and over 1,600 RMAs spread across 90 countries. Janakiraman is also the money laundering reporting officer of SBI's International Banking Group. Earlier, he was head of Global Trade Services within the International Banking Group. In a career spanning over 27 years with SBI, he has held a variety of assignments across corporate banking, trade finance, retail banking,and branch management.
---

Stanley Wachs, Global Head of bank engagement, Global payments innovation, SWIFT
Stanley Wachs joined SWIFT in 2015 and leads engagements with banks globally to drive and promote innovation in crossborder payments. Prior to SWIFT, Stanley worked at PayPal as director of strategy & business development Europe, Middle East & Africa. While at PayPal, he was also director of global business development for Europe, Middle East & Africa and, general manager for Greater Europe, leading PayPal's business strategy, sales and partnerships in Scandinavia, Central and Eastern Europe and Turkey.
---

Lionel Choong, Board Vice Chairman, Emerson Radio
Aside from being independent vice chairman of the board of Emerson Radio, Choong is currently acting CFO for Global Regency, a partner for large retailers handling annual FOB turnover exceeding $150million. He has wide experience in a variety of senior financial positions with companies in Hong Kong, China, and London. His experience encompasses logistics, branded apparel, consumer and lifestyle, consumer products, pharmaceuticals, building businesses, and corporate finance.
---

Boon-Hiong Chan, Head of Market Advocacy, AP Deutsche Bank
In his present position, Chan leads the regional market advocacy team in global transaction banking, Asia Pacific, which provides clients, markets, and Deutsche Bank with regulatory and trend analyses to support sustainable growth and sound business practices. Chan currently serves as the Sherpa of the trade and supply chain finance work stream in APEC's Asia Pacific Financial Forum. In addition, he is also the chair of the Association of Global Custodians Asia Focus Committee; and vice-chair of the European Chamber of Commerce, Singapore Financial Services Committee.
---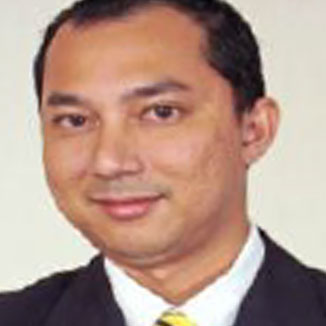 Fairuz Radi, Global Head, Products and Channels, Transaction Banking, Maybank
Radi, as the managing director of strategy for global banking, is responsible for defining the strategy and implementing transformation initiatives across 19 countries where Maybank has presence. Radi supported the consolidation of transaction banking and the regionalisation of its businesses. He was also instrumental in the implementation of a centralised and standardised regional platforms for transaction banking, such as regional cash management system across eight countries, and regional front-end trade finance platform across 12 countries.
---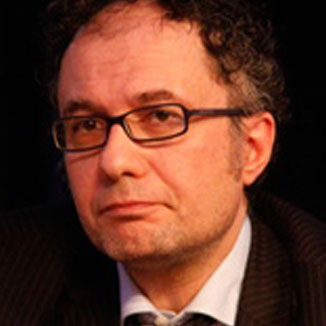 Michelle Geraci, Head of China Economic Policy Program, Nottingham University Business School, China and Global Policy Institute
Geraci is an economist and concurrently senior research fellow and adjunct professor of finance at Zhejiang University. He has worked since 2008 as advisor to governments, corporations, and investors, offering policy recommendations and investment advice on China. Geraci is a frequent guest speaker at conferences and forums, a frequent host of TV shows,a regular contributor of opinion editorials to China Daily, and a columnist for Caixin magazine.
---

Michele Geraci, Head of China Economic Policy Program, Nottingham University Business School, China & Global Policy Institute
Michele Geraci is an economist and concurrently senior research fellow and adjunct professor of finance at Zhejiang University. He has worked since 2008 as advisor to governments, corporations, and investors, offering policy recommendations and investment advice on China. Geraci is a frequent guest speaker at conferences and forums, a frequent host of TV shows, a regular contributor of opinion editorials to China Daily, and a columnist for Caixin magazine
---

Christopher Balding, Associate Professor, Finance and Economics, HSBC Business School of Peking University
Balding is an expert in sovereign wealth funds, and has recently published a book, Sovereign Wealth Funds: The New Intersection of Money and Power. Balding's work has been cited by a variety of global media outlets including Wall Street Journal. He speaks regularly on the Chinese economy and financial markets.
---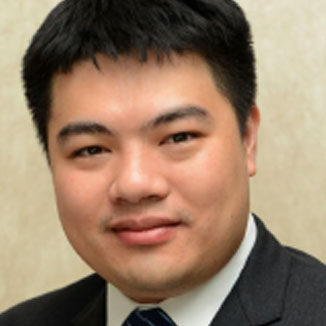 Joe M.K. Ng, Head of Renminbi Payments Product Management, AP Deutsche Bank
Ng joined Deutsche Bank to assume his current post in 2013. He is responsible for product development of the bank's Renminbi business, which is reposed in the Global Transaction Banking Institutional Cash Management group. Ng has a wide range of knowledge in Renminbi clearing, corporate treasury, and trade finance. He has gained extensive field experience since the commencement of the first Renminbi trade settlement pilot scheme.
---

Paul van Sint Fiet, Senior Vice President, Global Corporate Sales, Transaction Banking, Asia and Oceania, Bank of Tokyo-MUFJ
van Sint Fiet leads the Asia and Oceania cash management sales team within MUFG's transaction banking group. Previously, he held leadership positions at HSBC and Standard Chartered Bank focusing on liquidity management, treasury transformation, and overall cash management. Prior to joining banking, he was a strategy consultant, advising global corporations on corporate restructuring, treasury management, shared service centre, and mergers and acquisitions.
---

Alan Seow, Head of Cyber Security, Singapore Ministry of Communications and Information
Seow is a certified security professional. At the Ministry of Communications and Information, he oversees the resiliency of Singapore's information communication and media sectors, focusing on cyber protection of the sector's critical infrastructures. Prior to this, he ran the government's ICT and cyber security for the public sector. Early in his early career, he served in the Ministry of Home Affairs, undertaking IT security consultancy work for various Singapore government agencies. He also held an academic chair (digital security and forensics) in a government tertiary institution.
---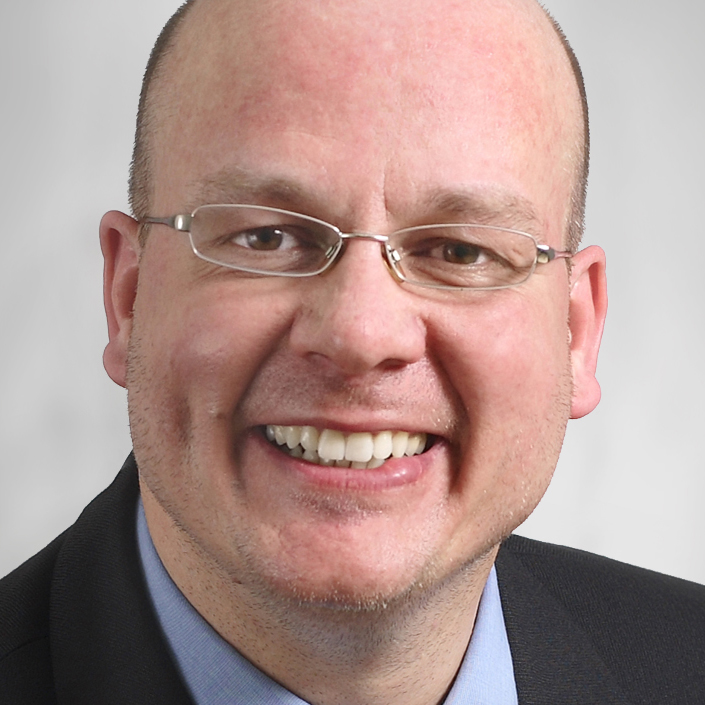 Oliver Massmann, Partner, Duane Morris Vietnam LLC
Massmann has more than 15 years' experience as a commercial lawyer in Vietnam. He practices in the area of corporate international taxation, privatisation and equitisation, mergers and acquisitions, and general commercial matters for multinational clients in relation to investment and doing business in Vietnam. Massmann is currently the chairman of the Legal Sector Committee of the European Chamber of Commerce in Vietnam, and a registered Arbitrator of the Vietnam International Arbitration Centre. Marsmann also teaches international law at the Ministry of Justice in Hanoi.
---

Ivan Mortimer- Schutts, Regional Leader for Retail Payments and Mobile Banking, International Finance Corporation, World Bank Group
Mortimer-Schutts is a payments and digital finance specialist with business and policy experience, having worked in the private sector, in economic and regulatory policy, and with microfinance NGOs. Ivan joined IFC from BNP Paribas, where he led the retail and mobile banking strategy and development initiatives for emerging markets. Also at BNP Paribas, he led the implementation of new European financial market legislation for the Group Compliance Team.
---

Nguyen Van Van, Head of Information Security, VP Bank
Nguyen Van Van is responsible for handling the organisation's information security risks through its information security management system. He has over 12 years of experience in implementing information security solutions and standards in IT security, IT audit, and project management in banking sector.
---

Alex Medana, CEO, WIP Solutions, Risk & Compliance Expert, Start-Up Advisor & Investor
With 17 years of relevant experience in the securities industry, Medana has held a number of key management roles in global tier 1 financial institutions in operations across various asset classes, client segments, business lines and locations particularly in post-trade. His front-to-back knowledge of regulations, inner workings of banks, brokers and buy sides with his uncanny drive for simplification through a lean methodology approach is a great asset to take start-ups from concept to market. He is currently developing ecosystems on the blockchain to improve risk and controls whilst cutting costs and generating revenue.
---
Akshaya Gaur, Founder, Aayan and Advisor, Intech50
Akshaya Gaur has more than 26 years of experience in banking technology holding senior leadership roles covering the UK, Africa and Asia. Until recently, Gaur was the chief information officer of Mashreq Bank and CEO of Mindscape IT. He led the transformation of Mashreq's Technology function creating a stable, business-aligned organisation and delivered the bank's innovation agenda with a focus on mobility, customer solutions and straight-through processing; under his leadership the bank won multiple awards for the innovative solutions it took to market. Gaur is the founder of Aayan, an independent advisory service for the banking technology space. He is also on the advisory board of Intech50, an organisation committed to creating a positive eco-system for young entrepreneurs.
---

Brian Edmondson, Global Head, Trade and Working Capital Finance, Misys
Brian Edmondson is the global lead for trade and working capital finance and corporate channels at Misys. Brian has worked in Trade Finance solutions since 1992. He was formerly executive VP at China Systems based in Asia-Pac responsible for product management moving to MD in 2000. Edmondson then moved to Europe to become VP sales and product for financial services at Filenet. In 2009 Brian joined Misys and has been instrumental in the development of the Misys Model Bank concept for transaction based banking and the application of the global processing solution for large international banks.
---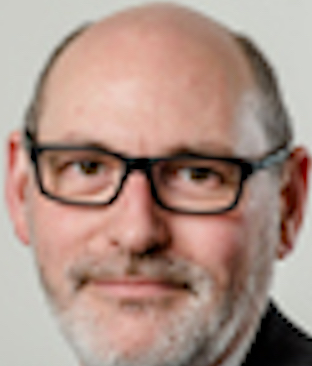 David Chance, Senior Vice President, Product Strategy, Dovetail
Chance joined Dovetail in 2008 and has subsequently led product development and management, to ensure Dovetail solutions remain at the forefront of financial services technology innovation. With over 20 years in the industry as a payments professional, Chance is a recognised thought leader, with significant global strategy, business, and solutions development background. He is a regular participant in industry working groups. His experience includes senior roles in e-funds in corporate cash management, middleware, and real-time payments, including supporting financial institutions in strategic planning at UK Faster Payments.
---

Santosh Pokharel, Relationship Manager, Trade Finance Program, Asian Development Bank
Pokharel is an investment specialist at ADB's Private Sector Operations Department, where he manages the trade finance program in Bhutan, Indonesia, Mongolia, and Vietnam. He has over eight years of experience in private sector financing in emerging markets. Prior to joining ADB, Pokharel was with the International Finance Corporation.
---

Moti Porath, Head of Product Management, D+H
Porath has over 25 years of Software and product management and business development experience, including over 15 years of implementing high-performance, secure transaction systems for the financial industry. Moti was instrumental in developing D+H's CLS and Total Transact products. He has been involved as industry consultant with Citibank, Deutsche Bank, Bank of America, and others. He recently managed the design and successful implementation of Sweden's Payment in Real Time initiative.
---

Tod Burwell, President & Chief Executive Officer, BAFT
Tod Burwell is president and chief executive officer of Bankers' Association for Finance and Trade (BAFT). He is responsible for leading the association in its mission to provide advocacy, education and training, and a common industry voice for the global transaction banking community. Prior to joining BAFT, he was a managing director at JPMorgan Chase. Burwell has over 25 years of trade, supply chain and cash management experience as a banking practitioner, as well as serving as a consultant to global corporations and suppliers of strategically integrated trade solutions.
---
James Cullen, former Senior Vice President, Wells Fargo
James Cullen was senior vice president in Wells Fargo's global financial institutions group, with specific focus on Asia. He has over four decades of experience in the financial services industry, including posts in San Francisco, Hong Kong, Singapore and Seattle with Wells Fargo, Bank of America and US Bancorporation before venturing on his own in 2010. Prior banking experience includes involvement in a variety of business sector including corporate banking and finance and institutional banking.
---

Bill Chua, Former MD and head of global financial institutions group, UOB
Bill Chua was former MD and head of global financial institutions group, UOB, managing relationships with banks, non-bank financial institutions, supra-nationals, sovereigns and sovereign entities. In his 34 years of experience in the financial services industry, he has covered institutional wholesale and consumer banking in the front, middle and back offices. Prior to joining UOB in 2000, Chua was with Citibank for 20 years. He serves as a director for several UOB-owned companies and/or joint ventures, and is also an active member of the financial and education communities in Singapore.
---

Mathew Welch, Partner, Asia Capital & Advisors
Mathew Welch has spent over 25 years in financial services in Asia. His experience covers a wide range of areas including investment / wholesale banking, asset management and PE investments. Previously, Welch worked as managing director and head of financial institutions group Asia at ING, and as global head of banks & financial institutions head of Asia for Standard Chartered Bank (SCB). Working in SCB, he grew the FI revenues of the bank for more than fivefold in a four year period, adding more than US$1bln to revenues and creating one of Asia's largest FI businesses.
---

Damian Glendinning, Vice President and Group Treasurer, Lenovo
Damian Glendinning has over 26 years' experience in the field of finance, accounting and treasury. He is currently vice president and group treasurer at Lenovo, which he joined in 2005 after 21 years with IBM. Prior to this, Glendinning was IBM's Asia Pacific treasurer from 2001 to 2005. He was also director of their global treasury operations in New York. Glendinning also served in a variety of corporate finance roles at IBM, including accounting and internal audit.
---