Speakers
Zhang Liang, Vice Secretary General, Vice Director of City Commercial Banks Operating Committee , China Banking Association
Zhang Liang is currently vice secretary general and vice director of the city commercial banks operating committee at the China Banking Association (CBA). Prior to joining CBA, she was working on foreign exchange (FX) business supervision in the FX management division and managing inspection division at the State Administration of Foreign Exchange Management. She also worked on small and medium size banking supervision in No.2 supervision department of the People's Bank of China and No.2 supervision department at the China Banking Regulatory Commission.
Steve Monaghan, Regional Director, Head of Edge, AIA
Steve Monaghan is currently regional director, head of edge at AIA, accountable their innovation agenda. Prior to this, he held a number of senior corporate and banking roles in product, marketing, operations and general management, working for leading corporations and financial institutions including Dell, Compaq, Citigroup, OCBC, Shinsei and DBS. Throughout his career, Steve has specialized in introducing new business models, businesses and products in all major markets in Asia and has filed six patents.
Chai Hongfeng, EVP, Member of the Board, China UnionPay
Chai Hongfeng has served as the executive vice president at China UnionPay since December 2001. Chai is the co-founder of China UnionPay and founder of China UnionPay Data Services. He is also a guest professor at Fundan University and part time professor at Shanghai Jiao Tong University. In 1998 Chai was named government subsidy expert by the state council. Prior to joining China UnionPay, Cai was working at the state administration of foreign exchange (Information Centre), China Foreign Exchange Trading System and National Interbank Funding Centre.
Li Lin, general manager, strategy & development department, SPD Bank
Li Lin is the general manager of strategy & development department of SPD Bank. Mr. Li has been engaging in commercial bank operation, management and research for years in the fields of strategy management, risk control and macro-economy. He has published articles in major research magazines and has shared research results on the choices of business model and sustainable growth of domestic commercial banks under the new technology development environment. Recently, Mr. Li's main research focus is information & communication technology development, mobile internet and the internet and its impact on commercial banks. He has a doctor's degree from Peking University.
Hui Hui Li, Head of Consumer Financial Services, OCBC Bank (China)
Hui Hui Li currently serves in OCBC Bank (China) as head of consumer financial services, responsible for overall consumer/private banking strategies and P&Ls, directing operations including front-line, middle office and back-end support. Prior to OCBC, Li was with Citibank as senior vice president, sometimes seconded by Citibank to JVs such as China Guangfa Bank and Shanghai Pudong Development Bank to transform consumer banking and credit card business.
Hwa Erh-Cheng, Chief Economist, Baoshang Bank
Hwa Erh-Cheng is chief economist at Baoshang Bank. Prior to this he served as chief economist at China Construction Bank, as well as in several departments of World Bank including the residence mission office in China, and economist at the International Monetary Fund. Earlier he pioneered research of a monthly econometric model of the US economy at Cornell University and the national bureau of economic research. He also served as chairman of Wuxi and Qunshang high-tech science park, advisor for the governor of China's Guangdong province, and taught at Peking University, Beijing Normal University and Shih-Hsin University as visiting professor.
Jennifer Zeng, Partner, Bain & Company
Jennifer Zeng is a partner at Bain & Company in Beijing. She is the Greater China wealth management expert and member of Bain's Greater China financial service practice. Zheng has over 12 years of experience in consulting with financial services industry. She is the author and project leader of the Bain-CMB China private wealth report, and has in-depth experience in terms of strategy development, organization, performance improvement, risk management, due diligence and post-merger integration projects for leading international banks, insurers and asset management companies.
Zong Liang, Vice Director, International Finance Research Institute, Bank of China
Zong Liang currently serves as vice president of the international finance research institute at Bank of China. In the past few years, Zong has been involved in more than ten research projects and published more than 200 papers including "Ren Min Bi 's Going Global and the Prediction", "The Changes in Regulation After Recession" and "Risk Management in Cross Region Banks". Zong was also part of the PHD service group and mayor's assistant at Fuzhou, Jiang Su Province.
Chen Min, Deputy GM, IT Department, China Everbright Bank
Chen Min is currently deputy general manager of the information technology department in China Everbright Bank. She is also senior engineer and a member of the China Financial Standardization Technical Committee. Chen has over 20 years of experience in information technology in banking risk management, data management and application and overall quality management. As chief IT architect in China Everbright Bank, Chen has supervised the building of the credit risk management system, market risk management system, database, data management system and quality management system in the bank. Prior to joining the bank, Chen was with the State Administration of Foreign Exchange.
Christopher Balding, Associate Professor Finance and Economics, HSBC Business School of Peking University
Christopher Balding is an associate professor of finance and economics at the HSBC Business School of Peking University Graduate School. As an expert in sovereign wealth funds, Balding recently released a book entitled "Sovereign Wealth Funds: The New Intersection of Money and Power". Balding's work has been cited by a variety of global media outlets including CNBC and he speaks regularly on the Chinese economy and financial markets. His scholarly work has been published in such leading journals as the Review of International Economics, the International Finance Review, and the Journal of Public Economic Theory on diverse topics including CDS pricing, the WTO, and the economics of adoption and abortion. Balding worked in private equity prior to entering academia.
Steve Sun, Deputy GM, Director of Information Service Department, Taishin Bank
Steve Sun is currently serving as the deputy general manager and director of information Service department at Taishin Bank. Before he join Taishin Bank, he held various positions in IBM, including as payment transaction general manager at their greater China financial service department; deputy general manager at IBM Taiwan consulting services financial service department, and e-business problem solving manager at IBM Taiwan. Sun also worked for Citibank (Taiwan) as product manager at Asia Pacific online banking development centre.
Cai Canhuang, Deputy GM, Private Banking, China Merchants Bank
Cai Canhuang joined China Merchants Bank in January 2008 and he currently serves as the deputy general manager in the private banking department. Over the past few years, he has been responsible for wealth management, investment consulting, market research and asset management business. Prior to joining China Merchants Bank, he was CTBC Financial Holding and Mega Financial for 17 years. Cai mainly works on retail banking businesses such as credit cards, personal loans and wealth management.
Min Wei, GM, IT Department, Credit Card Centre, China Citic Bank
Min Wei joined the credit card centre at China Citic Bank in 2007, responsible for IT development, business intelligence, innovation, operation maintenance, and planning. She has been recognized as 'Best Manger' several times. Over her time at the credit card centre, China Citic bank has been awarded by The Asian Banker for "Best Data Framework", "Best Customer Relationship", and "China Best Data &Analytics". Min is also the council member of Shen Zhen Financial Information Service Association.
Bhaskar Jayaram, Vice President, Product Management – Private Wealth Management Solutions, Oracle Financial Services
Bhaskar Jayaram has been with Oracle Financial Services for about ten years, prior to which he has had a banking career with Citibank handling corporate banking areas including trade finance, cash management and trading/treasury functions. Over the past few years, Jayaram has been spearheading product management for Oracle FLEXCUBE Private Banking as well as contributing in the product management for other FLEXCUBE suite of products, and evolving the roadmap for addressing the regional requirements in the JAPAC region.
Chen Minhua, Assistant GM, Micro and Small Finance Department, China Minsheng Banking Corp.
Chen Minhua is currently assistant general manager of micro and small finance department in China Minsheng Bank (CBMC). Chen joined CMBC in March 2000, and has been involved in several departments covering bank card, personal business, retail banking, micro and small finance. Her major responsibilities are product research and business operation system development. Chen played a crucial role while CMBC was re-building its core banking system. Prior to CMBC, Chen was with Software and System Company of the Great Wall Computer Group, supervising software development and managing few key IT projects.
CIBC 2014
17 April 2014 - Beijing, China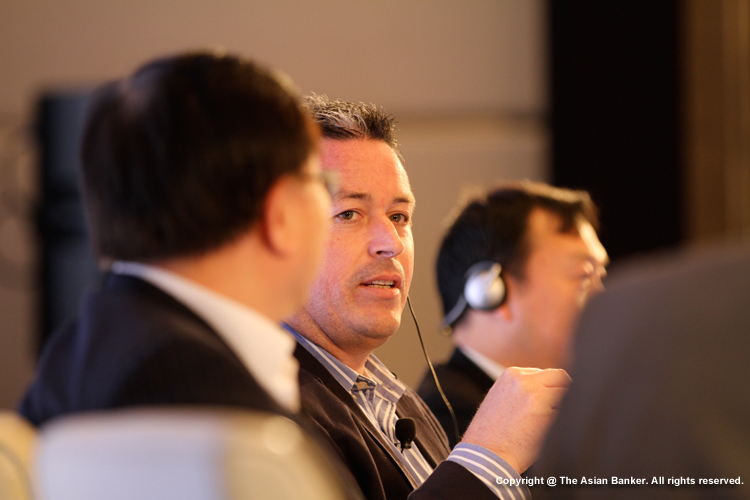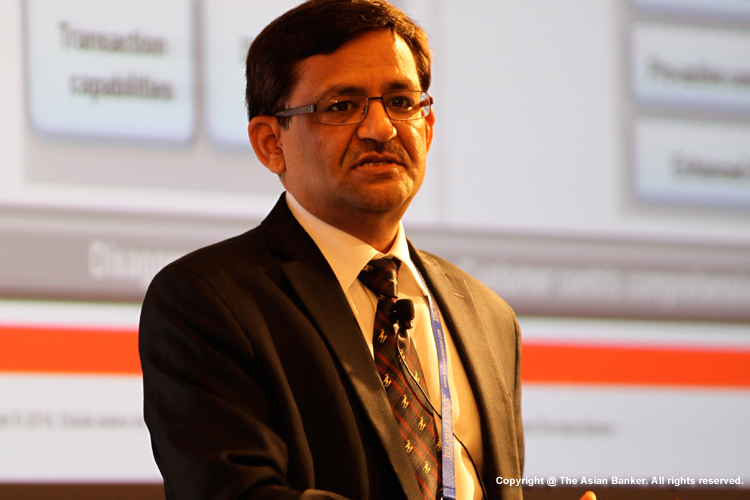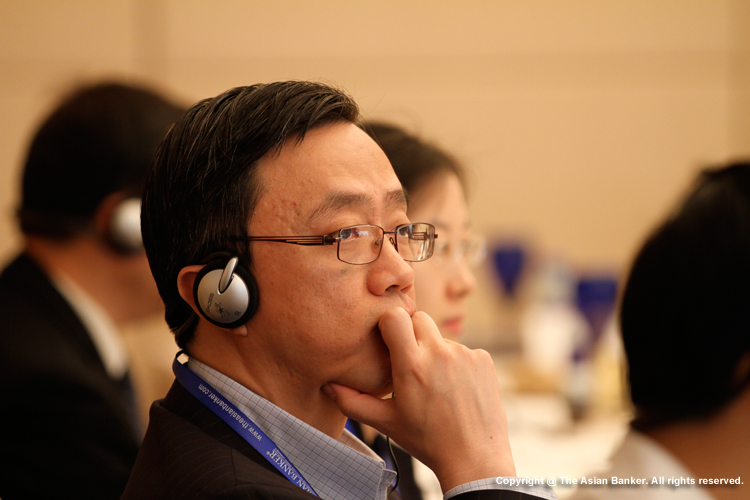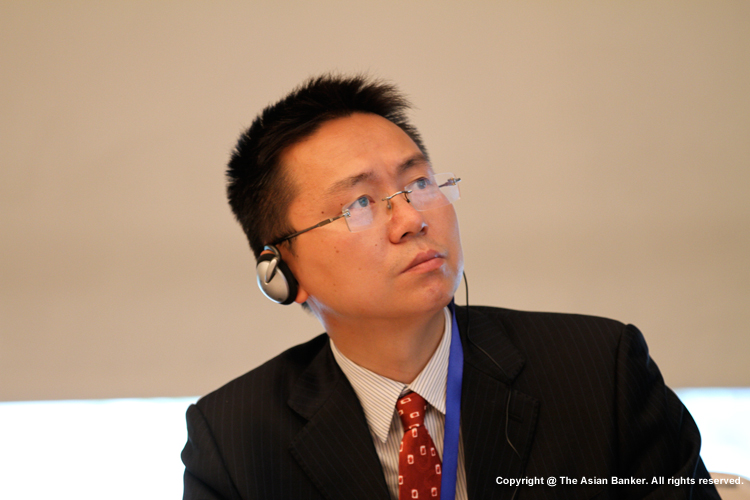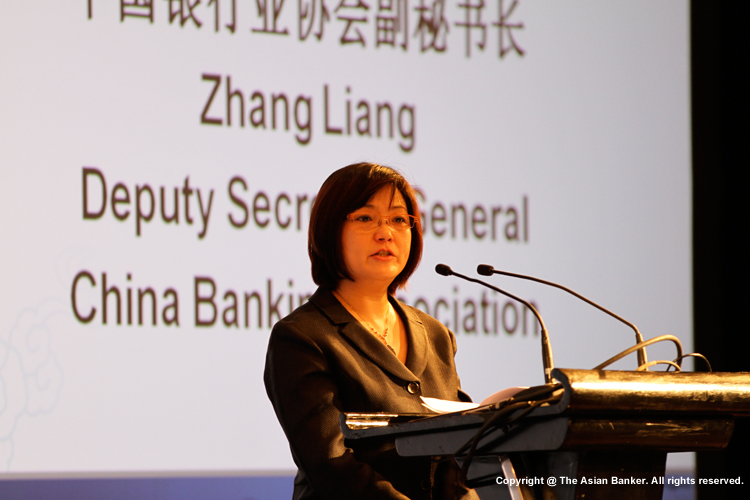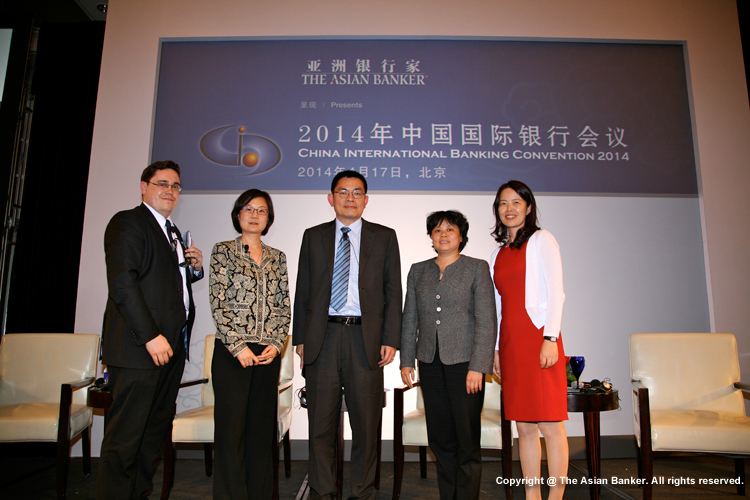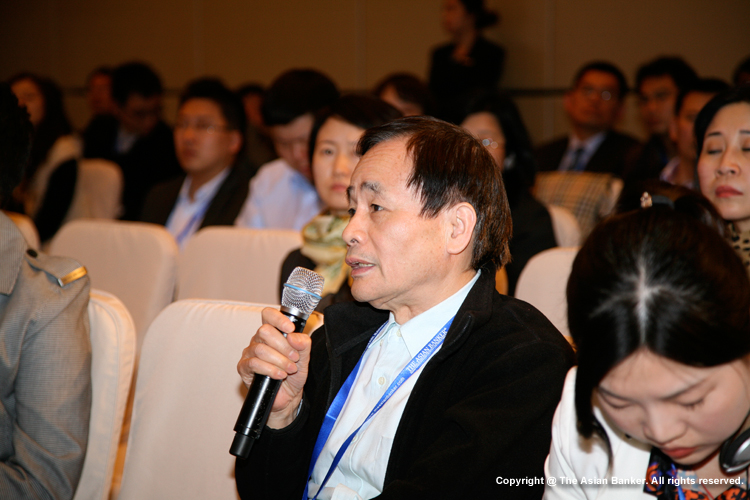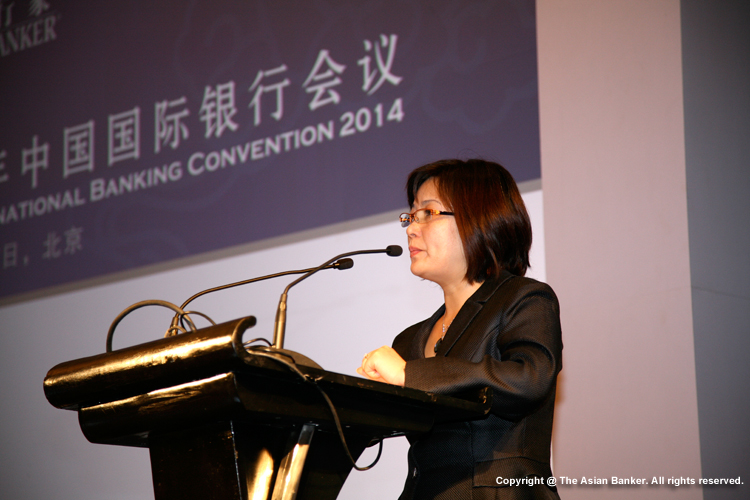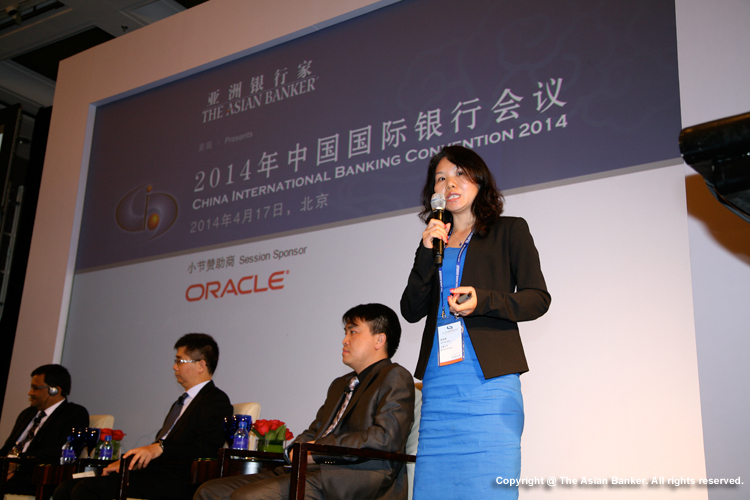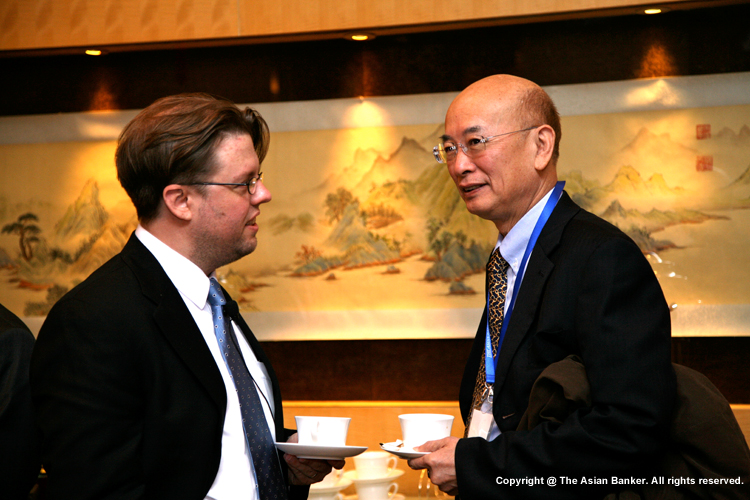 Photo Gallery 2013

Mark this date:

The Asian Banker App is now
available for your smartphone
Organised By:

Sponsor:


Media Partner :