Speakers
---

Muliaman Hadad
Chairman, Otoritas Jasa Keuangan
Muliaman Hadad was appointed the founding chairman of the Indonesian financial super-regulator Otoritas Jasa Keuangan (OJK) in June 2012. OJK was created to have an integrated monitoring system on banking, capital markets and non-bank financial services. As a career central banker, Hadad's appointment to the OJK met with great support as he is regarded as one of the country's most able financial regulators and administrators. He spent 25 years with Indonesia's central bank and held several key posts during this time including deputy governor of Bank Indonesia from 2006 to 2012. Currently, he is chairing the Indonesia's Sharia Economic Community and The Indonesia Economists Association. Most recently, Dr Hadad has been instrumental in advancing the ASEAN Banking Integration Framework under the ASEAN economic integration program, culminating in the signing of an agreement with Malaysia. In addition to these roles Dr. Hadad has actively engaged as a scholar and teacher at various universities across Indonesia.
---

Dwityapoetra S. Besar
Director of Macroprudential Policy Department, Bank Indonesia
Dwityapoetra Soeyasa Besar is the director of macropudential policy department at Bank Indonesia. He joined Bank Indonesia the Indonesian central bank in 1994, were he worked successively at the Banking Supervision Department, Bank Indonesia Transformation Program and the Financial Stability Bureau in the Banking Research and Regulation Department. In the financial stability bureau, he was responsible for carrying out research and surveillance on the development of risks in banking and capital markets. His main research interests include banking and financial stability. He is currently working on banking performance, market structure and stability in Indonesia. 
---

Zulkifli Zaini
Chairman, Indonesian Bankers Association (IBI)
Zulkifli Zaini is an independent commissioner for the Indonesia Infrastructure Finance and currently the chairman of the Indonesian Bankers Association (IBI). He has served as independent commissioner of PT Triputra Agro Persada, commissioner of PT PLN (Persero), and president director of PT Bank Mandiri (Persero) Tbk. He has had extensive banking experience, having been exposed to a variety of areas within the bank, including branch network, operations, IT infrastructure, risk management and wholesale product management. He also interacts directly with customers from various segments, including retail, Small and Medium Enterprises (SMEs), mid-corporates or commercial segment and also government institutions.
---
Neal Cross
Managing Director and Chief Innovation Officer, DBS Bank
As managing director and chief innovation officer at DBS Bank, Neal Cross is driving the bank's innovation agenda, working with internal stakeholders and external collaborators to enhance customer experience and better engage customers in the digital landscape. Cross has more than 20 years' experience in financial services technology. Prior to DBS, he worked for MasterCard as vice president of MasterCard labs in Asia Pacific, Middle East and Africa. Cross also worked with Microsoft in Australia and in Singapore as financial services industry director
---

Paulus Adinata Widia
Group Head Transaction Banking Product Development, Bank Mandiri
Adinata Widia is head of transaction banking product development at PT Bank Mandiri responsible for profitably growing the bank's wholesale banking capabilities by identifying and targeting market segments with product innovations. He addresses the minutiae of developing existing and new products focusing on for example dimensioning, segmentation, buyer behavior, pricing, sales cycles, and delivery channel capabilities. Prior to joining Bank Mandiri, he worked in a variety of senior product development roles at PT Bank Danamon, PT CIMB Niaga, PT LippoBank and Citibank N.A. Indonesia. Widia started his career with Ernst & Young Intl., Philippines.
---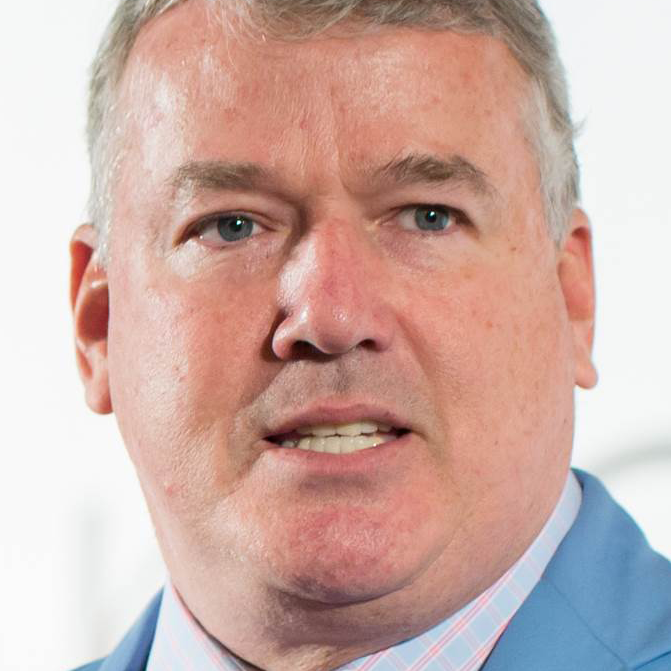 Paul Schulte
Author, "The Next Revolution in our Credit-Driven Economy: The Advent of Financial Technology"
Paul Schulte is the author of "The Next Revolution in our Credit-Driven Economy: The Advent of Financial Technology", which discusses how companies in Silicon Valley and giants like Alibaba are challenging the landscape for banking. A policy analyst and consultant to private equity firms, Schulte has worked for the US House of Representatives, the White House, International Trade Commission, National Security Council, Indonesian Ministry of Finance as well as Government of China. He lead the Asian strategy and banks team for Lehman Brothers in 2005, and Nomura after it acquired Lehman in 2008. Schulte was previously head of global strategy for CCB International Securities.
---

Ajay Mathur
Deputy President Director, Head of Retail & Private Banking, ANZ
Ajay Mathur sits on the board of directors for PT Bank ANZ Indonesia and has direct responsibility for growing the retail & wealth franchise in the country. ANZ in Indonesia now occupies the 2nd-largest-by retail revenue position amongst all international banks, growing quickly from the 4th position four years ago. Prior to the current job, Mathur was based in Singapore where he was head of retail banking for Royal Bank of Scotland (RBS) overseeing the growth of the franchise to become the most profitable for RBS across Asia and thereafter the transition of the business to ANZ.
---

Yusri Amsal
SVP, Head of Information Security, Permata Bank
Yusri Amsal oversees the information security, business continuity, physical security functions at
Permata Bank. He covers both technology and operations; the design, development, testing and implementation of proper controls; security administration and management, including compliance checking and exception monitoring. He has over 15 years of experience in the information communication and technology field ranging from various type of organisation (Enterprise to Service Provider/Carrier) with various roles from system/lead engineer, project manager, IT consultant and up to IT managerial level.
---

Fandhy Haristha Siregar
SVP, Head of IT Governance, Risk & Cyber Security, PT. Commonwealth Bank
Fandhy Haristha Siregar is SVP, head of IT governance, risk & cyber security at PT. Commonwealth Bank, subsidiary of Commonwealth Bank Australia (CBA). He is also a coordinator of risk, security and assurance matters of CBA subsidiaries in Indonesia. Siregar is actively involved in several professional associations including the Institute of Internal Auditors as Board of Governors member, also as Director of Program & Education at ISACA Indonesia, and at the Ikatan Auditor Intern Bank (IAIB) as Chief of Standard, Ethics and Certification. Apart from his banking career he is also a high respected professor at different universities in Indonesia.
---

Supriyanto, Supriyanto
VP, Head of IT Operation, PT Bank BTPN
Supriyanto is VP, head of IT operation at PT Bank Tabungan Pensiunan Nasional, Tbk. He contributed in expanding the IT operational plan within the bank, which includes upgrading the core banking system, designing and building a new data center. Prior to his position, he served in several key positions for PT. Direct Vision, Bank Syariah Mega Indonesia, PT. Satkomindo Mediyasa and Bank Universal. He received his MBA from Gunadarma Universty in 2002 and his Bachelor degree from Diponegoro University in 1997.
---

Markus Gnirck
Partner & Co-Founder, tryb, Former Co-Founder and Global COO, Startupbootcamp Fintech
Markus Gnirck co-founded Startupbootcamp FinTech in London, now the largest innovation program for FinTech companies and the financial industry with offices in London, Singapore and New York and supported by 18 corporate partners. In his position of expanding Startupbootcamp to Asia, he played an instrumental role in building up FinTech ecosystems across the region and driving policy change and he is now rated as one of the key FinTech influencers in APAC. Gnirck has worked with more than 100 early stage companies in Asia to create partnerships with financial institutions. Additionally, he supports the financial industry and regulators in the digital transformation through the use of technology.
---

Alex Medana
CEO, WIP Solutions, Risk & Compliance Expert, Start-Up Advisor & Investor
With 17 years of relevant experience in the securities industry, Medana has held a number of key management roles in global tier 1 financial institutions in operations across various asset classes, client segments, business lines and locations particularly in post-trade. His front-to-back knowledge of regulations, inner workings of banks, brokers and buy sides with his uncanny drive for simplification through a lean methodology approach is a great asset to take start-ups from concept to market. He is currently developing ecosystems on the blockchain to improve risk and controls whilst cutting costs and generating revenue.
---

Michel Hamilton
Director - Data & Analytics Indonesia Leader at EY
Michel Hamilton is the director of data & analytics of Indonesia at EY. He is responsible to grow and lead the country data & analytics practice with the primary goal is to assist client's agenda in their transformation in becoming an analytics-driven enterprise. Hamilton served as the senior vice president, head of enterprise MIS & DWH at Bank Commonwealth. He has more than 12 years project delivery experience for several industries such as retail, communication and financial services. Over the past 6 years, he has worked on large scale, high complexity, multi stakeholders and dynamic working environment under his leadership mainly on EDW, information management, CRM and ERP projects delivery.
---

Deddy Satrya Prihadi
Country Manager - Tapp Commerce
Deddy Satrya Prihadi is the country manager of fintech player, Tapp Commerce. The company has developed a scalable secure payment processing that is independent of any existing global banking ecosystem. Prior to joining Tapp Commerce, Prihadi with 18 years of relevant experience in the IT and online services industry, was involved in multinational start-up companies such as MatchMove, M-Biz Global and Telco.
---

Aidil Zulkifli
CEO & Co-founder, UangTeman.com
Aidil is a financial technology executive who believes in leveraging data as a way to disrupt the delivery of banking and financial services products and services to the emerging markets of Southeast Asia. He believes that banking and financial services model will eventually be unbundled so that consumers will enjoy a more cost-effective, efficient and transparent financial experience.
---

Nishant Singh
Founder and CEO, CRMNEXT
Nishant Singh is considered as a leader of single-vortex architecture and is a Class-I patent holder. Since 1990s, Singh was involved in GPS development and played a key role in ushering in technological revolution for India's first stock exchange. As a serial entrepreneur with 16 years' of software experience, he was instrumental in founding qMGN, which emerged as a leader in online advertising. A social welfare technology enthusiast, Singh started the Nimayaa Foundation, an NGO for under-privileged children. He also implemented the corporate policy of offering CRMNEXT platform free for NGOs.
---

Chandramouli Kundagrami
Senior Industry Principal, Infosys Finacle
Chandramouli Kundagrami is responsible for developing the Digital Strategy for Finacle, facilitating its implementation, and evangelizing the strategy across internal and external stakeholder groups.He has worked with banks, helping them chart and execute their channel strategies, and has first-hand experience of the evolution of this space in terms of customer and other stake holder expectations. During his banking tenure, he has worked with e-commerce companies in setting up payment and merchant partnerships from the bank's perspective. Chandramouli holds 4 patents in the channel offering area and is seen as a long standing thought leader in this domain with 22 years of work experience in the banking platforms industry.
---

Timothy Francis
Chief Growth Officer, Jojonomic
Timothy Francis is chief growth officer at Jojonomic, Southeast Asia's first mobile and cloud-based software solution for employee expense reimbursement. Prior to this role, Francis relocated to Jakarta to research the social entrepreneurship ecosystem of Indonesia for a US-based group, Village Capital. He continued on as consultant to a major in edtech investment fund launched by Pearson PLC, searching for innovative education techonology startups in Indonesia and Southeast Asia. Prior to Indonesia, Timothy lived and worked in New York City in various finance and investment roles, and holds an MBA from the NYU Stern School of Business.
---

Ibnu Hajar Ulinnuha
CFP, Founder & CEO, Dompetsehat and Veryfund
Ibnu Hajar Ulinnuha is the founder and CEO of Dompetsehat and Veryfund. Dompetsehat has developed a finance management application, allowing consumers to record all of their spending by connecting to multiple financial institutions, and also supporting the Central Bank Indonesia initiative in building a cashless society. Veryfund is a bank transfer payment verification and cash management solutions application. Both applications have achieved multiple nominations in fintech awards and recognition.
---

Adrian A. Gunadi
Co-Founder & Chairman Investree
Adrian Gunadi is the chairman and co-founder of Investree. With 20 years of relevant experience in the banking industry, Gunadi had succeeded in revamping many banking business model ranging from the SMEs sector and retail sector to e-banking services in both conventional and sharia banks by holding key number of roles in financial institutions such as Bank Muamalat Indonesia, Permata Bank and Standard Chartered Bank. Gunadi completed his bachelor degree at the University of Indonesia and MBA at Rotterdam School of Management Erasmus University.
---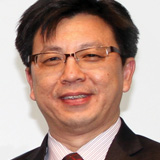 Foo Boon Ping
Managing Editor, The Asian Banker
Foo Boon Ping manages the Asian Banker publication business and engages practitioners, customers, partners and media on critical issues that impact the industry. He has more than 19 years of experience in the banking and financial services industry, specialising in strategic branding, marketing communications and consumer insight. Prior to The Asian Banker he was at United Overseas Bank (UOB), covering Singapore and key markets in the region, such as China, Indonesia, Malaysia and Thailand.
---

Neeti Aggarwal
Senior Research Manager, The Asian Banker
Neeti Aggarwal heads the technology research practice at The Asian Banker. With over 14 years experience in research and publication industry, she specialises in banking research and technology developments across Asia-Pacific, Middle East and Africa. She earlier worked for five years at The Economic Times, India's largest selling financial daily. Aggarwal is a CFA Charterholder from CFA Institute USA, and an MBA (Finance) from India.