Keynote Speakers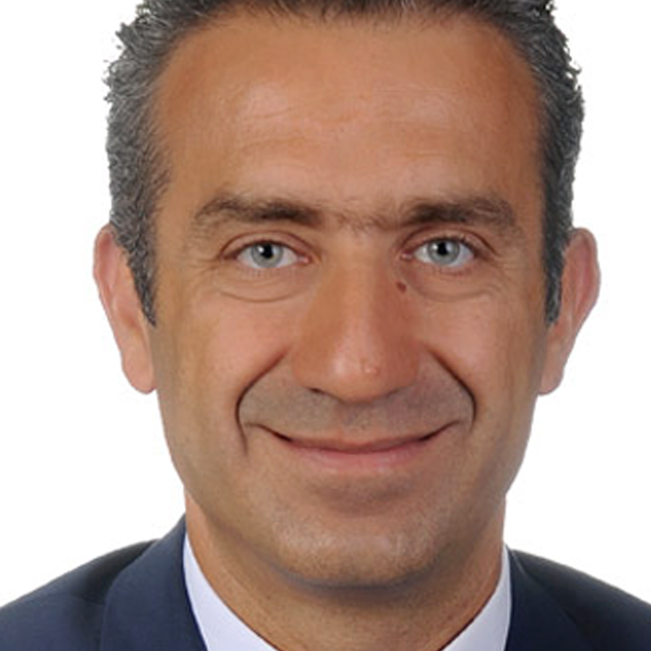 Tayfun Küçük
Chief Technology Officer,Odeabank, Turkey 

Tayfun Küçük has over twenty years of experience in Treasury, Cash Management, Direct Banking and Information Technology in  the banking sector. He was appointed Chief Technology Officer of Odeabank in May 2012. In this role, Tayfun Küçük has the responsibility for Information Technology, Business Solutions, Direct Banking and Transactional Banking. Prior to joining Odeabank, he held various senior management positions with Garanti Bank and HSBC.
---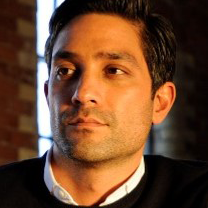 Gray Stern
 Chief Commercial Officer, Landbay UK 

Gray Stern is co-founder and Chief Commercial Officer of Landbay, the UK's fastest growing peer-to-peer investment platform. Gray has 20 years' property finance experience, having commenced his career as a corporate analyst at Westpac in 1996. He then moved into structured finance where he built, managed and sold down a significant high-yield mezzanine debt portfolio before establishing his own consultancy. During that time he was involved in developing structured funding solutions for large-scale projects on behalf of private investors. Having been on both sides of the finance relationship Gray understands the needs of both investor and borrower. This experience has helped form Landbay's mortgage lending model, one that has been designed to be fair and transparent at scale.
---


Speakers &  Dialogue Panelists

Ali Sajwani
Group Chief Technology Officer, Emirates NB

Ali Sajwani, group CIO of Emirates NBD, joined the bank in 2004 and leads a team of more than 350 professionals. His career spans over 15 years in the oil and gas industry and the banking industry. Sajwani was one of the key architects of the 2009 EBI-NBD integration; the 2012 integration of Emirates Islamic Bank and Dubai Bank; and the recent acquisition of BNP Paribas, Egypt.
---

Arup Mukhopadhyay
Head of Consumer Banking Group, Abu Dhabi Commercial Bank

Arup Mukhopadhyay is the group head of consumer banking in ADCB, and is a member of the management executive committee and the management risk and credit committee of the bank. He joined ADCB in June 2005 and now oversees the functional units—retail banking, private clients, Islamic banking, and wealth management. Mukhopadhyay previously spent 7 years with Citibank as head of wealth management products and head of marketing for its consumer business in the United Arab Emirates. He also worked with Unilever India in sales and marketing roles for 7 years.
---

Dean Proctor
Executive General Manager, Chief Consumer & Private Banking, Commercial Bank of Qatar

Dean Proctor is executive general manager, chief consumer and private banking officer at Commercial Bank in Qatar. Proctor joined CBQ in January 2012 and has been leading an enterprise-wide transformation, resulting in the bank garnering numerous awards recognising its success in overall performance, business lines such as SME and private banking, and product leadership in credit cards and technology through market-leading digital innovations. Previously, Proctor was CEO of Arbuthnot Latham, an independent private bank in the United Kingdom; and executive director of Arbuthnot Banking group, which is AIM-listed. He also worked at Citibank in its operations in the UK and Gulf Cooperation Council region. In his last assignment, he was managing director for Citibank UK and Egg Banking.
---

Toufic Kabbouche
Head of International Retail Banking, Qatar National Bank

Toufic Kabbouche is the head of international retail in QNB. He joined the bank in 2010as executive manager with more than 20 years of banking experience in retail, corporate, and premium or private banking areas. Kabbouche has wide expertise in retail banking integration, retail business strategy, and value proposition set-up, gained from experiences in more than 10 countries. At leading banks in the Middle East and North Africa, Levant, and Europe, he was engaged in consumer banking, SME banking, and wealth management covering business strategy, marketing, management, strategic planning, business development, product development and positioning, and brand development.
---
Suvrat Saigal
Managing Director and Head of Global Retail, National Bank of Abu Dhabi

Suvrat Saigal is the managing director and head of global retail in NBAD. He joined in 2014 with 24 years of international banking experience from Citibank and Barclays. At Barclays he was the head of consumer banking–India, responsible for devising and executing the turnaround strategy for Barclays' retail operations in India. Prior to Barclays, Saigal spent 20 years with Citibank in India; and also was in Australia as head of strategy, marketing, and customer experience.
---

Dimitrios Kokosioulis
General Manager Information Technology Group, National Bank of Kuwait

Dimitrios Kokosioulis is deputy CEO, and group head of operations and IT for National Bank of Kuwait. Kokosioulis joined NBK in 2013 and is a member of the bank's executive committee. His former appointments include as chief operating officer at Marfin Popular Bank, deputy COO at HSBC, head of international consumer finance operations at Euro bank EFG, COO at Pol bank EFG, vice president and head of retail and cards operations at Citibank, and senior financial analyst at Arthur Andersen. He is involved in various local and international organisations in the Middle East and North Africa region, and previously in the United States, the United Kingdom, and Southeastern and Central Eastern Europe.
---

Ian Hodges
Managing Director, Retail Banking,  Rak Bank

Ian Hodges is the managing director and head of retail banking of RAK Bank. He joined the bank in 2007 and has been heading the bank's retail banking segment since. He is responsible for overseeing the bank's branches as well as its various business units including cards, wealth management, mortgages, bank cassurance, auto loans, payments, SMEs, and electronic channels. He also guides the heads of these divisions in implementing the bank's retail and SME strategy. With over 27 years of banking experience, Hodges also formerly served as director of retail branch network at Co-operative Financial Services in London. He spent 10 years with Lloyds Bank in various positions.
---

Sanjay Khanna
Chief Information Officer, RAK Bank

Sanjay Khanna is the chief information officer of RAK Bank, which he joined in 2011. As CIO, Khanna is responsible for developing a vision for the information technology department, ensuring high quality of overall services to the bank, and establishing and maintaining an appropriate technological infrastructure with the bank's business partners. Khanna was former deputy general manager at ICICI Bank for six-and-a-half years, during which time he headed various technology groups, including the international banking technology and shared services technology group.
---

Grace Eid
Head of Retail Banking, Bank Audi

Grace Eid is the head of retail banking in Bank Audi, leading a team of more than 60 employees. She joined Bank Audi in1994, where she was part of the team that launched the banknc assurance products within the retail banking department. There after, Eid headed product management; then the electronic banking and card services department, the pioneer and market leader in the cards and e-payment solutions' industry in Lebanon.
---

Ehab M. Hassoubah
General Manager Retail Banking Division, Bank Al Bilad

Ehab M. Hassoubah is the general manager of the retail banking division in Bank Al Bilad. Hassoubah joined Bank Al Bilad in 2014 with more than 16 years of experience in commercial, retail, and investment banking; business development; change management; strategic planning; and process and people management. At Bank Al Bilad, he leads various business lines of personal lending; auto lease; mortgage; credit cards; debit cards; channels management (including ATMs, POS, call center, internet banking, and mobile banking);private banking and wealth management; and e-commerce. He also manages Bank Al Bilad's over 160 branches, the 5th largest network of physical branches in Saudi Arabia.
---

Mudit Saxena
Head of Retail for Islamic Banking, Commercial Bank of Dubai

Mudit Saxena has worked in retail banking over the last 25 years in five countries in the Middle East and Asia, with immersion in both conventional and Islamic banking. In his present position, he is involved in establishing Islamic banking as one of the pillars of growth of Commercial Bank of Dubai. This involves a transformation that includes building a digital proposition, enhancing sales and service capability, setting up new distribution channels, launching new products, improving customer and employee engagement, and other initiatives. Saxena was previously head of retail of Bank Dhofar in Oman, where he led the transformation initiative. Before coming to the Middle East in 2002, he was head of marketing and internet banking with HDFC Bank in India.
---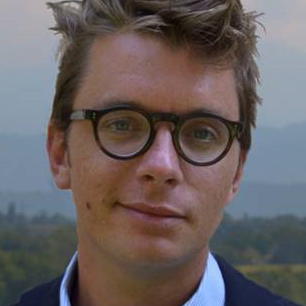 Michele Grosso
CEO, Democrance

Michele Grosso is the founder and CEO of Democrance, an organisation aiming at democratising insurance for the low- and middle-income population in the Middle East and North Africa. Prior to establishing Democrance, Grosso worked in strategy and distribution at global insurance powerhouses AXA; and MetLife in France, Egypt, and the United Arab Emirates. A frequent speaker and contributor to micro insurance events and publications in the Middle East and worldwide, Grosso is also is a member of the micro insurance network, the microfinance club of New York, and the microfinance club UK.
---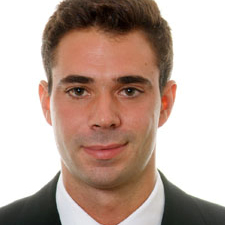 Nikolas Fotilas
CEO, Invorout

Nikolas Fotilas has been a partner of Gulf Investor Circle Group and has led 12 successful investments in the last three years. He leads cross-border transactions, financing & deal structuring, fund raising and budgeting. He is engaged in business development of all subsidiaries and affiliate companies in MENA and SE Asia. Nikolas is sitting on the board of various companies and acts as Interim CEO on a number of ventures. Most recently, he is leading InvOrOut and supports passionately fintech startups.
---

Katharine Budd
Co- Founder,  NOW Money

NOW Money provides employers with payroll and an app-based account for every employee, no matter what their salary level. The employee receives their salary on the app, has full access to their transaction history, can top up mobile credit and importantly, remit money to family overseas - all from the convenience of their smartphone.
---

Faisal Hamad Al Wahaibi
Chief Retail Banking Officer, Bank Dhofar

Faisal Hamad Al-Wahaibi is the chief retail banking officer of Bank Dhofar in charge of retail credit, electronic banking, retail products, segments and services, branch network, branch ssupport, institutional sales, customer relationship management, and projects management departments. Al-Wahaibi joined Bank Dhofar in 2009 as assistant general manager of retail banking, and is a member of the bank's Asset and Liability Committee, Executive Committee, and other committees. Al-Wahaibi has more than 20 years of experience in strategic planning, relationship management, customer experience, and others, earned in organisations like Bank Muscat
---

Sanjay Malhotra
Chief of Consumer Banking,  Dubai Islamic Bank

Sanjay Malhotra is the chief of consumer banking at Dubai Islamic Bank, the first Islamic bank in the world. With over 23 years of multifunctional experience in leading banks of the region, Malhotra is a prominent figure in UAE's consumer banking industry. Prior to joining DIB, Malhotra was general manager for retail and private banking at National Bank of Oman. He also previously headed retail banking (international) at National Bank of Kuwait. He has worked with Citibank, ANZ Grindlays, and Arab Bank in multiple locations in Asia, Middle East, Levant, and North Africa. In the early part of his career, Malhotra worked as functional head for marketing, product management, and retail risk and credit.
---

Krishna Kumar
Chief Operating Officer, Qatar Islamic Bank

Kumar joined QIB in 2014, bringing 20 years of experience from the Middle East and North Africa, engagement with both local and government banks, and stints with multinational corporations in India. At QIB, he is involved in technology, operations, business support, and internal control divisions as the bank undertakes a core banking system conversion (Temenos) with associated enterprise change initiatives. Previously, he was COO and advisor to the chairman at National Bank of Egypt, where he was part of the enterprise transformation initiative. He was also deputy CEO of Ahli Bank. The enterprise transformation programs Kumar has led have been built on his innovative approaches in leveraging business technology, and generating growth through the quickest time to market.
---

Peter Roberts
Chief Information Officer & GM IT,  Gulf Bank

Roberts joined Gulf Bank in November 2013, launching an IT strategy focused on business outcomes aiming to enhance customer experience and transform the bank's IT change management capabilities. The strategy includes fully biometrics-driven mobile banking applications, among others. Previously, Roberts worked at National Commercial Bank in Saudi Arabia, where he was the head of group operations. He also worked for Barclays Bank, assuming diverse senior positions in areas such as corporate and retail banking, business development, credit risk, M&A, and technology and operations.
---

Neil Andrew Buckley
Head of Technology and Operations, Doha Bank

Buckley has been with Doha Bank for two years, coming from Bankers Trust in the United Kingdom, where he was in charge of capital markets, operations and IT, back office operations and IT, nostro reconciliations, corporate actions, products, equities, swaps, derivatives, and foreign exchange. Buckley earlier worked at Merrill Lynch, in its IT and back office for investment banking; at GMAC, where he was global head of IT and operations, consumer finance, insurance, mortgages, securitization, and other commercial activities; and at ING, where he worked in insurance, wholesale, retail, operations, payments, trade finance, mortgages, loans, and cards.
---

Anil Kumar
Head, Retail Banking Group, Commercial Bank International

Kumar has over 25 years of banking experience in multiple markets and geographies. Before joining CBI in 2015, Anil was with ADIB, heading retail banking for ADIB Egypt; managing the UAE business transformation including the Barclays acquisition and migration; and setting up and building the card acquiring, payments, and exchange house business and international personal banking of the ADIB Retail Group. Anil started his career with Citi in 1991, handling several assignments in India, the Middle East, and the United Kingdom. In 2008, he moved to India to run one of India's largest asset management companies, Birla Sunlife, as chief executive officer.
---

Sethu Venkateswaran
SVP & Group Head, Retail Banking,  Arab Banking Corporation

Sethu Venkateswaran is a finance professional with over 35 years of experience in different areas of banking, such as retail banking, operations, information technology, and audit/risk management. Before his present appointment, he had been managing the Group-wide retail banking business of ABC from 2004. Venkateswaran is former chief executive officer of Standard Chartered Bank in Bangladesh. He started his banking career in 1980 in India at Punjab National Bank, where he managed several functions from branch management, small business, and technology and technology audit. In 1992 he moved to Standard Chartered Bank and served in different countries and regions such as United Arab Emirates, Gulf Cooperation Council, South Asia, and Levant. He pioneered the ISO 9002 certification for Trade Operations of Standard Chartered Bank Middle East.
---

Akif M. Shaikh
Assistant General Manager – Retail, Al Rajhi Bank

Akif Shaikh is an Islamic banking expert with over 15 years of professional experience offering innovative Sharia-compliant products, digital solutions, and innovative services. With specialties in retail banking, product and segmentation, transformation, portfolio management, SME banking, and strategy and marketing, Shaikh has worked across the Middle East (including Kuwait, Saudi Arabia, and United Arab Emirates) and Pakistan. Prior to joining Al Rajhi Bank, Akif Shaikh was a founding member of the Mashreq Al Islami (UAE) and Al Hilal Bank (UAE) core team that played a significant role in the launch of the Islamic window and establishment of a full-fledged Islamic bank in record time.
---

Vikram Issar
General Manager,  Consumer Banking, Gulf Bank

Vikram Issar joined Gulf Bank as a General Manager of Consumer Banking in March 2013. Prior to joining Gulf Bank, Vikram worked with Standard Chartered Bank where he was the Chief Operating Officer, Retail Banking Segments, Products & Consumer Finance in Singapore. He holds more than 24 years of experience in the banking field, including last 7 years spent at Standard Chartered Bank gaining experience in different Asian Markets of Singapore, Thailand and Bangladesh in senior management positions.
---
Farhan Hafesjee
Chief Operating Officer, Union National Bank

Farhan Hafesjee joined Union National Bank in 2010 from ABN AMRO N.V (later RBS plc) in the Middle East. He started his career with ABN AMRO Bank in India, where he successfully integrated systems of ABN AMRO and RBS, and later with ADCB. Hafesjee was also previously connected with HDFC Bank in India. He is credited with running zero-loss operations at UNB successively for the past five years. Armed with a track record of over 25 years in organisation strategy and change management spent in leadership roles, he has successfully implemented several critical systems for core banking and treasury management, including those that are customer-facing. He has initiated new ideas for improving controls, having set up internal control functions and formulated strategies to create synergies, thereby eliminating inefficiencies and bottlenecks in UNB.
---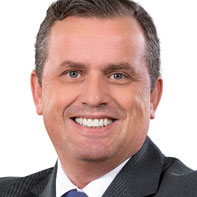 Stewar Lockie
GM Retail Banking, Al Ahli Bank of Kuwait

Stewart Lockie is the general manager retail banking, prior he worked for Barclays Bank for over 18 years, where he held several senior roles. Ending with the title Retail Director for Egypt. Stewart then joined Ahli United Bank in 2006, where he established the retail banking operation for the newly acquired Delta International Bank, holding the title head of retail and private banking.