Previous Speakers

Igor Angelini, Head of Financial Intelligence, Europol
Igor Angelini has been head of financial intelligence of a unit at Europol coordinating and supporting the investigations of the EU Member States against serious and organized crime in the field of money laundering, terrorism financing, corruption and criminal asset recovery since 2012. He joined Europol in The Hague, Netherlands, in 2007 as senior financial analyst and was later appointed as head of the terrorist finance tracking programme, in charge for the implementation of the EU-US international agreement on the processing and transfer of financial messaging data from the EU to US. Prior to joining Europol, he served in various posts in Italy as head of investigation units devoted to the fight against economic and financial crime.
---

Daniel Thelesklaf, Director, Financial Intelligence Unit, Liechtenstein  
Daniel Thelesklaf is director of the Financial Intelligence Unit of Liechtenstein, chair of the Egmont Training Working Group, and deputy chair of Moneyval. From 2008-2011, he was executive director of the Basel Institute on Governance and supervised the activities of the International Centre for Asset Recovery. Prior to this, Thelesklaf was a consultant for the IMF, the Council of Europe, the UN and OECD. From 2001 to 2003, he was responsible for the establishment of the Liechtenstein Financial Market Authority. He joined the federal office for police in 1998 to become the first director of the Swiss FIU after a career in the private sector.
---

S.V. Padmanabhan (Venkat), SVP, Global Head Finance-Products, Head of Corporate Planning, Olam
S.V Padmanabhan (Venkat) is the senior vice president of Olam International Limited & finance head-products & geographies. He also heads and drives worldwide corporate planning department, capital investment and review committee and sustained cost management initiative, along with being CFO of Invenio, a subsidiary of Olam. Venkat has more than 22 years of extensive experience in leadership areas, including oversight on multiple subsidiaries & product verticals, risk control & management, processes reviews, and more.
---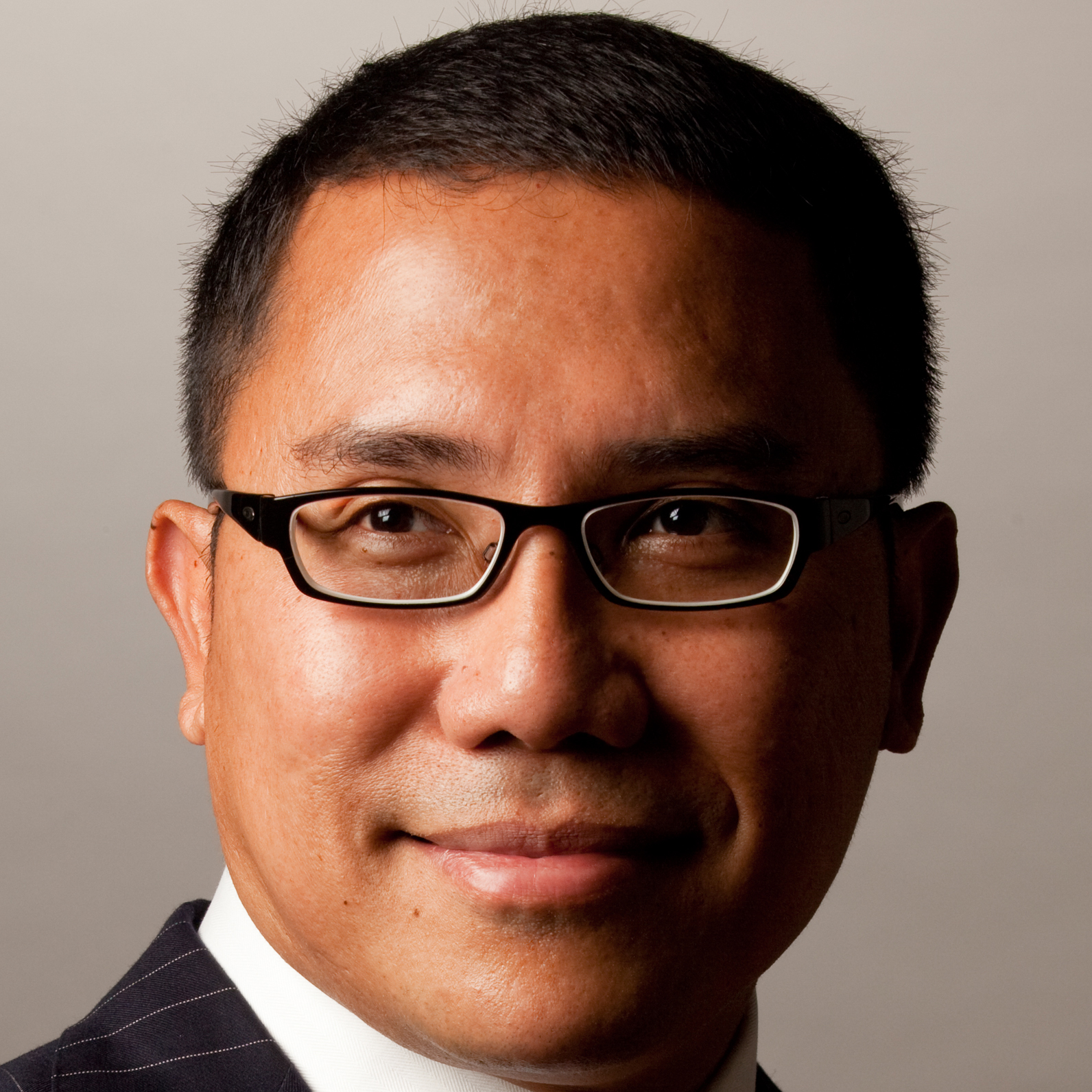 Nizam Ismail, Partner, Corporate and Capital Markets/Banking and Finance Practices, RHTLaw Taylor Wessing LLP
Nizam Ismail is a partner of corporate, banking & finance at RHTLaw Taylor Wessing. He has 20 years of experience and expertise in financial services regulatory compliance and litigation. He was executive director and head of compliance for Southeast Asia at Morgan Stanley. Ismail also worked as head of compliance for Southeast Asia at Lehman Brothers, and held positions at Nomura Singapore and Citigroup. Ismail spent six years as a regulator at the Monetary Authority of Singapore where he was deputy director and head of the market conduct policy division. He started his career as deputy public prosecutor at the commercial affairs department.
---

Andrew Chow, Co-Chair Singapore Chapter, ACAMS, Partner, Financial Services Regulatory Practice, Wong Partnership
Andrew Chow is co-chair of the Association of Certified Anti-Money Laundering Specialists Singapore Chapter and a partner in the Financial Services Regulatory Practice. His extensive experience is focused on the areas of banking and capital markets legal and compliance advisory, and Chow is one of the first dedicated compliance professionals in Singapore. Prior to becoming an advisor, Chow worked for various international financial institutions across the Asian region for more than 16 years. These institutions include Nomura Singapore, Citigroup, Toronto Dominion Bank and Standard Chartered.
---

Nigel Morris-Cotterill, Head, Anti-Money Laundering Network  
Nigel Morris-Cotterill founded the Anti Money Laundering Network as a compliance and risk management consultancy in 1993. Since then he has worked with many leading banks, central banks and other financial institutions around the world concentrating on developing counter-money laundering strategies. Morris-Cotterill started his career as solicitor in tracing proceeds of fraud and other crimes and pursuing large-scale recoveries and international actions. He is the author of three books and countless articles and is frequently quoted in national and international media. He writes several blogs and publishes the World Money Laundering Report.
---

Chad Olsen, Head of Fraud & Information Security, Asia Pacific, Société Générale  
Chad Olsen is a chartered accountant and financial crime specialist who has held leadership and oversight roles in Deutsche Bank and Societe Generale. For over 16 years, he has managed and provided oversight to exceptionally sensitive assignments, ranging from serious white-collar crime, corruption and bribery to rogue trading, market manipulation, cybercrime and anti-money laundering. His focus has been developing financial crime risk management frameworks to combat market risks. A key achievement resides in the field of Big Data or advanced data analytics, where he designed systems to detect irregular patterns by measuring staff behaviour, system activity as well as trends involving counterparties
---

Oonagh Mckinley-Hutchinson, Head of Compliance and Operational Risk, Cazenove Capital Management  
Oonagh McKinley-Hutchinson is currently the Head of Compliance and Operational Risk at Cazenove Capital Management (wealth management from Schroders). She is a compliance professional with over 10 years' experience gained in Europe and Asia in Commercial Banking, Investment Banking and Private Banking. With her expertise in areas such as AML, Market Abuse and Conflicts of Interest she has led and implemented a number of regulatory change programmes. She started her career as a legal trainee at the European Central Bank in Frankfurt. In 2008 she won UK Young Compliance Officer of the Year award.
---

Michael Delf, Director, Citi, Malaysia  
Michale Delf was Asia fraud director for Citibank, having built and deployed a dedicated digital internal fraud surveillance solution for the bank. The program was moved from Hong Kong to KL in 2014 where he has been driving a data consolidation effort to support an enhanced centralized data analytics solution. In 2004 he joined Citi Japan to run fraud and authorisations units and undertook other cross boarder operational roles, before returning to Hong Kong to Citi Asia Compliance in late 2007 involved in regulatory satisfaction as well as policy and governance. Prior to this, in 2009 Delf was with Citi London, establishing a fraud governance function for a Citi global transaction services business. He is now running a program with a team of 17 intensely numerate analysts leading the data analytics agenda. Delf has in the past spent 12 years with the Royal Hong K ong Police in 1991 before joining Citi in 1991.
---

Jaap van der Molen, Head, Financial Crime Compliance Retail, Standard Chartered Bank  
Jaap van der Molen is currently Standard Chartered Bank's (SBC) head of financial crime compliance for retail clients. SCB's retail operations comprise over nine million customers across 35 markets, serviced by over 35,000 staff. Before joining Standard Chartered in 2013, van der Molen held various roles in the financial crime compliance space as an independent consultant and also worked for ING Bank in the Netherlands for ten years. He is a member of ACAMS Singapore Chapter and was a founding board member of the ACAMS Dutch Chapter.
---

Andrew Koh, Deputy Chief Manager, Risk Control, China Construction Bank, Singapore  Andrew Koh is currently deputy chief manager, risk control at China Construction Bank, Singapore. He is a risk and governance expert with 25 years working experience covering banking, finance, cards and payment sectors, working across credit, market, operational, regulatory, sovereign risk management roles and cross-functional roles in audit, compliance and fraud risk management. Prior to re-joining the banking sector, he was the vice president and head of enterprise risk management for Singapore's national payments operator NETS, in charge of managing the group enterprise risk management policies and framework. He was also directly responsible for onboarding online merchants and other payment operators for eNETS, one of Asia's leading online payment gateways.
---

Bobby Lee, CEO & Co-Founder, BTC China; Board Member, Bitcoin Foundation 
Bobby Lee is CEO and co-founder of BTC China, the first Bitcoin exchange in China, and now one of the leading Bitcoin exchanges worldwide. He started his career in Silicon Valley, as a software engineer at Yahoo!, pioneering the earliest online communities on the Internet. He moved to Shanghai where he was Director of Software Engineering at EMC, innovating in Cloud Computing and Cloud Storage. He then became CTO of SMG BesTV, the leading IPTV company in China, and also the world's largest, by subscriber base. Most recently, he was VP of Technology for Walmart's new China E-Commerce.
---

Erik Wilgenhof Plante, Chief Compliance Officer, itBit  
Erik Wilgenhof Plante is chief compliance officer at itBit, a leading virtual currency exchange. He is a fellow of the International Compliance Association, a Financial Industry Certified Professional and founding board member of the Singapore chapter of the Association of Certified Anti-Money Laundering Specialists (ACAMS). Wilgenhof Plante started his banking career in 1996 in Amsterdam. He was part of the team that set up the first ABN AMRO payments website and helped set up the Corporate Sustainability function. In 2004 he was stationed in Singapore to lead a newly formed team of anti-money laundering analysts. He worked in various senior compliance roles at Commerzbank, DZ Privatbank as well as Paypal.
---

Christopher Church, Digital Forensic Officer, INTERPOL  
Christopher Church is a digital forensic officer within the Digital Forensic Laboratory at the new INTERPOL Global Cyber Complex for Innovation based in Singapore. His role involves helping law enforcement in 190 member countries in challenges they face in tackling cybercrime. He started his career with London's Metropolitan Police where he joined the phone forensic department and later became head of the smart device unit. He formulated the requirements for smart device forensics and its associated challenges and was involved in many high profile case investigations, giving expert testimony in court. He also trained computer and phone forensic examiners in best practices.
---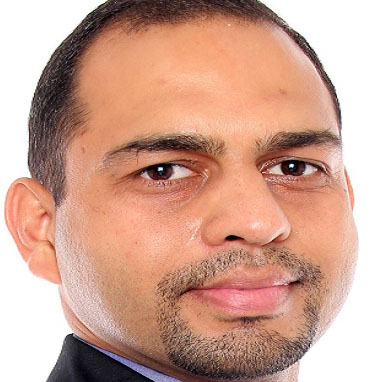 Mohit Tandon, Director and Head of Operational Risk & Financial Crime, Eastspring Investments (Singapore) 
Mohit Tandon is a senior risk management professional with over 14 years of multi-country experience in leading global organizations in the fields of operational risk, financial crime and credit risk management. He has handled multiple assignments across the asset management, life insurance and consumer finance industries. He is currently heading the operational risk and financial crime vertical for the Singapore and Hong Kong businesses of Eastspring Investments. Prior to that, he was with the Prudential Group establishing the operational risk function for its life insurance business in India. He started his career with General Electric where he grew to lead the risk team managing unsecured lending for the company in India.
---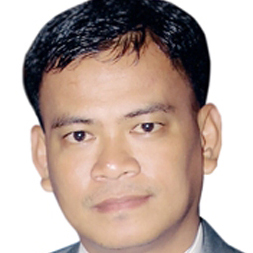 Leodivico A. Bungubung Jr., Director, Global Security and Investigations, APAC, Western Union  
Leodivico A. Bungubung Jr., is currently director for global security and investigations for the APAC region for Western Union. Prior to this, he spent three years with JPMorgan focused on the country operations in the Philippines, where he established various policies and procedures that are still currently in place up. In the past, Bungubung Jr. also worked with Philip Morris International, overseeing HQ security, sales protection (warehouses and depots), fleet security, as well as loss prevention. He has been a recipient of numerous awards and recognitions from customs agencies, law enforcement authorities and regulators for his achievements in fraud prevention and anti-cybercrime.
---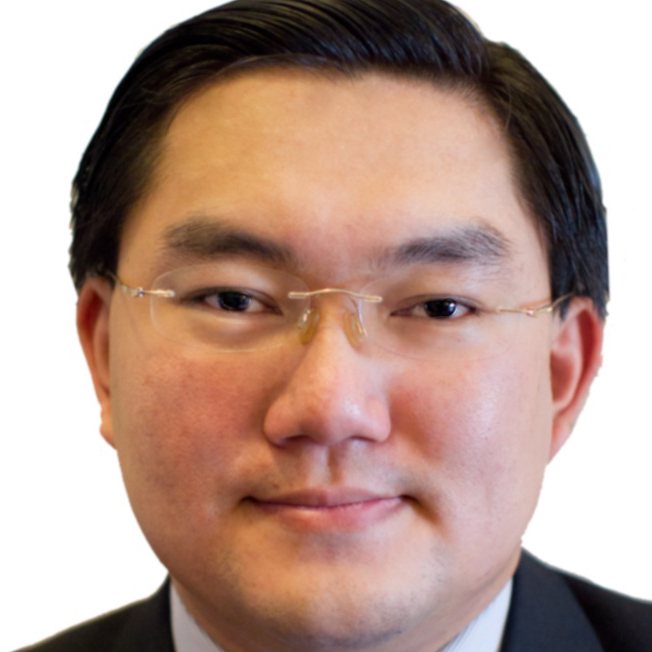 Leonard Ong, Immediate Past President, ISACA Singapore & Honorary Chairman, ASIS Int'l Singapore Chapter 
Leonard Ong has over 15 years of experience in information and corporate security gained in the telecommunication, enterprise and banking industries. He was with Barclays Capital as head of information security risk & operation, Asia Pacific. While at Nokia Siemens Networks, Ong was responsible in securing Nokia businesses across in seven countries across the region. Ong has been volunteering in a number of security associations since early 2000, with his longest service being for ISACA Singapore Chapter where he was been elected chapter president twice. He is currently serving as honorary chairman for ASIS International Singapore Chapter since 2011.
---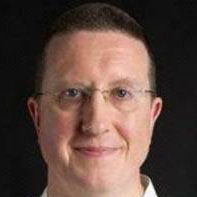 Steve Tunstall, General Secretary, Pan Asia Risk and Insurance Management Association 
Steve Tunstall is currently general secretary of the Pan-Asia Risk and Insurance Management Association. He is a risk, insurance and resilience management expert with thirty years of experience in both running companies and helping them change. He has been the head of risk and insurance for Genting Singapore and prior to that, head of compliance, insurance, legal and risk for Cathay Pacific Airways. He has held the post of managing director or equivalent in five companies across four countries, managing teams of up to 500 employees. With experience in twenty countries in Asia as well as the EU, Africa and US, Tunstall brings a broad-based, practical approach to the management of both risk and opportunities.
---

Sherie Ng, Managing Director, NICE Actimize 
Sherie Ng is currently managing director of NICE Actimize in SEA and Hong Kong, responsible for overall strategic planning, sales, business development and operations. She is well versed in the field of financial crime, compliance strategies and regulatory frameworks and has been widely featured in regional media. Her career spans an 18-year journey in the information technology sector across banking and finance, telecommunications, government and the oil and gas industry. Prior to joining NICE she held senior regional sales and marketing leadership positions in companies such as Invensys, SingTel, CSG Systems and Lucent Technologies.
---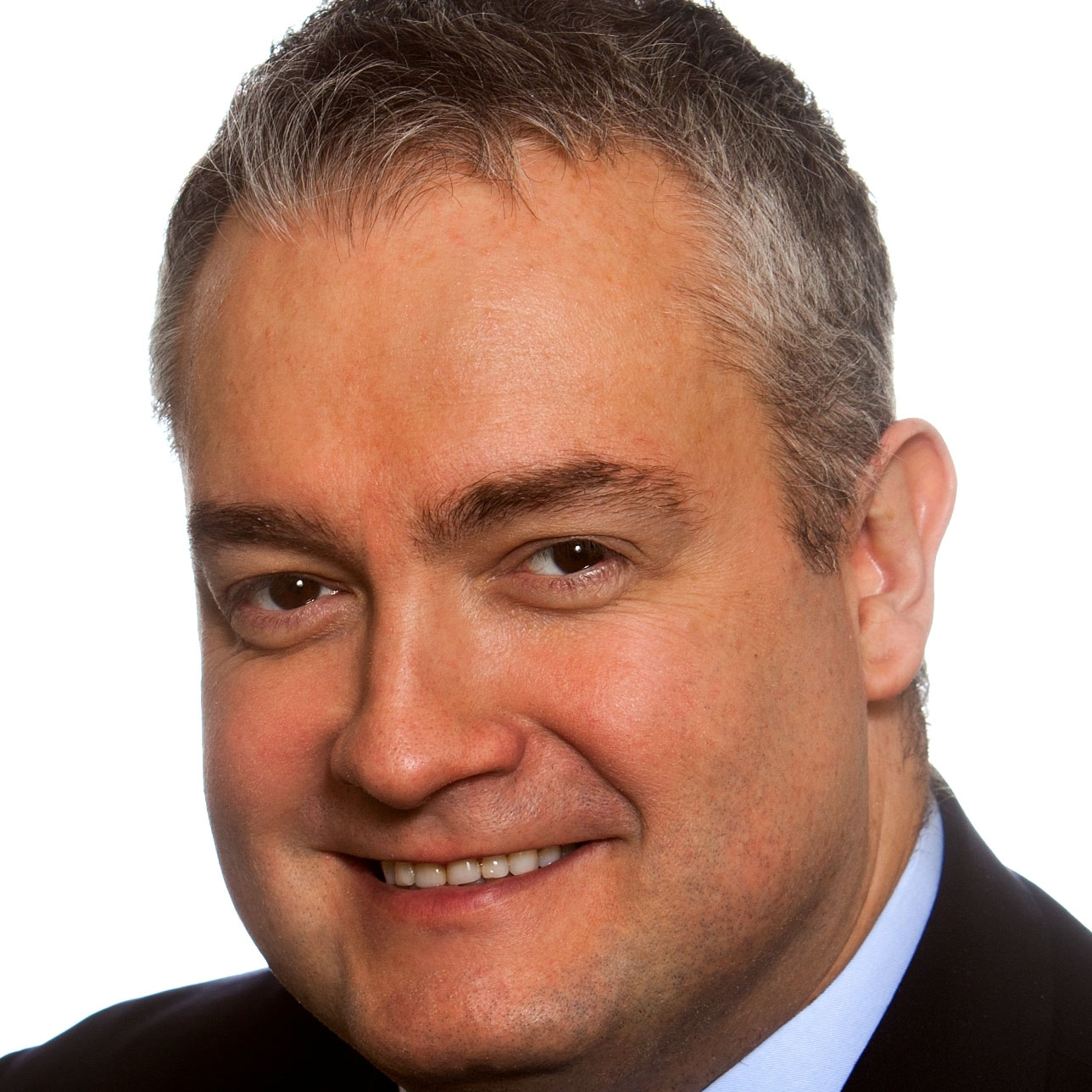 Gerallt Owen, Head of International Regulatory and Corporate Crime, Withers 
Geralt Owen is a partner in Withers' Singapore office, with his focus being on domestic and international investigations, fraud, corporate crime, disciplinary proceedings and regulation. He has advised on high profile investigations and proceedings brought by the serious fraud office, DBIS, HM Revenue & Customs, the Crown Prosecution Service, HSE, Lloyd's of London, Trading Standards departments, OFT and the Financial Services Authority. Owen also advises corporations and financial institutions in respect of regulatory compliance issues. He has been an intervention agent for the Solicitors Regulation Authority and is a member of the disciplinary panel of The Academy of Experts.
---

Dione Schick, Asia Program Director, Compliance & Financial Crime, International Compliance Association
Dione Schick leads the program delivery team for Asia at the International Compliance Training Academy (ICTA) the exclusive training provider for the International Compliance Association. Prior to joining ICTA, she was director of forensic services for Deloitte Singapore, where she headed the whistleblowing practice for Asia. Since 2012 she has been elected council member designate – Asia for the Association of Chartered Accountants Australia & New Zealand. She has more than 25 years of work experience in compliance and financial crime, taxation, anti-money laundering and fraud. She has held numerous senior management roles and for more than 15 years was a partner in a professional accounting and tax practice.
---

Keith B. Carter, Visiting Senior Fellow of Decision Sciences, NUS Business School, Singapore
Keith Carter is visiting senior fellow of decision sciences at National University of Singapore's business school. He has led and established global supply chain initiatives on areas including: Knowledge management, transformation, governance and data management. He previously worked at Estee Lauder in supply chain, and Accenture in financial services and government. He is also author of book "Actionable Intelligence" which lays out appropriate ways to establish a culture of fact-based decision making, innovation, forward looking measurements and appropriate high-speed governance.
---

Suvendu Ganguli, Chief Operating Officer, Temaswiss
Suvendu Ganguli has over 22 years of experience in wealth management, private and corporate banking, as well as in full-service brokerage. He is a subject matter expert on anti-money laundering and conduct risk and has initiated a number of best practices and controls in operational risk, AML compliance, business integrity review and internal audit practices at Deutsche Bank, Standard Chartered Bank, JPMorgan and then-Prudential Securities.
---

Greg Russell, Head of Trusteer, Asia, Middle East & Africa IBM Security Systems
Greg Russell is a senior client engagement business executive with over 25 years of regional leadership and management experience across sales, business development and marketing functions. Russell works closely with Fortune 500 company leadership and business functional teams, with consultative contributions towards driving greater business compliance, revenue and customer experience forward. Prior to IBM, he held management positions with Top Global MNC companies such as British Telecoms, and Telstra. He has spent an extensive amount of time in Asia and Europe working with a global client portfolio.
---

Tim Lau, Head of Strategic Accounts Asia Pacific, IBM Security Trusteer
Tim Lau is currently IBM Trusteer's head of strategic accounts in Asia Pacific. Prior to this he worked with Atos, where he held global strategy accountability for their investment banking business vertical and as head of the financial services business arena for Asia Pacific and growth markets. Lau has over 15 years of experience, including the establishment of a cloud-based payments business. He has held many senior global client management positions at companies such as Cable & Wireless Worldwide, BT Global Services, with increasingly regional leadership roles in strategic channels and direct sales at Oracle and IBM in the Asia-Pacific region.
---
Moderators

Robin Andrew Sean-Loong Lee, CEO, The Governance Risk AML Compliance Ethics Foundation (G.R.A.C.E.)
Robin Lee is founder and chief executive officer of the Governance Risk AML Compliance Ethics Foundation, responsible for managing all aspects of the business, including strategy, finance, sales and marketing. Prior to this he worked for the International Compliance Association in Singapore. He also spent six years in Silicon Valley in the compliance software space before proceeding to Wall Street where he spent four years as a hedge fund research analyst covering technology companies. 
---

Martin Buchholz, Experienced Technology & Payments Consultant, Financial Services Industry, APAC
Martin Buchholz is the former director and CTO who built Asia's first Internet only bank: First-e. A former senior executive with Citibank and payment provider ACI Worldwide, Buchholz now applies his expertise on restructuring and reengineering, governance and risk management, operation and industry compliance as a consultant to major financial service and telco industries.  
---

Eric Tachibana, former COO, APAC Chief Technology Office, UBS
Eric Tachibana has held senior banking roles at Barclays Capital, Merrill Lynch, Bank of America, and most recently as chief operating officer for the Asia Pacific chief technology office at UBS where he covered business management, enterprise applied innovation, strategy, marketing and engagement for investment banking, wealth management, and asset management. Tachibana has experience as entrepreneur in Silicon Valley as well as a successful private equity fund manager. He is also teaching as an adjunct professor at the National University of Singapore and Thammasat University business schools. 
---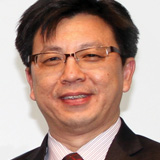 Foo Boon Ping, Managing Editor, The Asian Banker
Foo Boon Ping manages The Asian Banker publication business and engages practitioners, customers, partners and the media on critical issues that impact the industry. He has more than 18 years of experience in the banking and financial services industry, specializing in strategic branding, marketing communications and consumer insight. Prior to the Asian Banker he was at United Overseas Bank (UOB), covering Singapore and key markets in the region, such as China, Indonesia, Malaysia and Thailand.  
---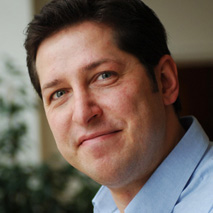 Colin Savage, Head of Research, The Asian Banker
Colin Savage has nearly twenty years' experience in research, analysis and strategic planning in Asia and Europe. Born and raised in Canada, he has lived and worked widely, most recently leading the corporate research and global strategy of a major Japanese life insurance group from the UK. Fluent in English and Japanese, Colin has advanced degrees in social anthropology (MA from SOAS University of London, UK) and business administration (MBA from Durham University, UK) in addition to postgraduate studies undertaken in China and Japan.  
---

Mobasher Zein Kazmi, Editor, The Asian Banker
Mobasher Zein Kazmi is the editor of the financial markets publication responsible for coverage of global markets, exchanges, trading platforms, alternative trading systems and post-trade infrastructure on behalf of The Asian Banker. He is also the senior researcher overseeing risk and regulation working group. Prior to joining The Asian Banker in 2013, Kazmi wrote on Islamic banking and finance topics for a range of media publications in the GCC and South-East Asia.
---