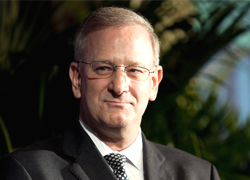 Thomas M. Hoenig
Vice Chairman
US FDIC
Thomas Hoenig was appointed in 2012 by Barack Obama and the US Senate as vice chairman of the Federal Deposit Insurance Corporation and is expected to serve through 2018. He is also a member of the executive board of the International Association of Deposit Insurers. From 1991 to 2011, Hoenig was president of the Federal Reserve Bank of Kansas City and a member of the powerful Federal Reserve System's Federal Open Market Committee. He leaves a distinguished legacy at the Fed, as its longest serving top policy maker and is often regarded as the most influential regulatory hawk in the US since Paul Volcker.

One of the most experienced regulators in the US, Hoenig is a leading critic of 'Too Big to Fail' and Basel III and a formidable thought leader in regulatory policy making. Senior industry insiders interpret Hoenig's appointment to the FDIC as a tremendous boost to the organisation's prestige and powers. He served the Federal Reserve for 38 years, first as an economist and then as a senior officer in banking supervision during the US banking crisis of the 1980s. In 1986, he led the Kansas City Federal Reserve Bank's Division of Bank Supervision and Structure, directing the oversight of more than 1,000 banks and bank holding companies.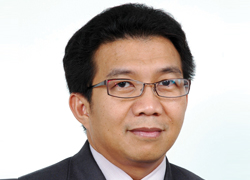 Muliaman Hadad, chairman, Otoritas Jasa Keuangan

Muliaman Hadad was appointed the founding chairman of the Indonesian financial super-regulator Otoritas Jasa Keuangan (OJK) in June 2012. He had served as the deputy governor of Bank Indonesia from 2006 to 2012. OJK is a merger of the regulatory powers of the central bank Bank Indonesia and the capital markets watchdog Bapepam, to create an integrated monitoring system on banking, capital markets and non-bank financial services. A career central banker, Hadad's appointment to the OJK met with great support as he is regarded as one of the country's most able financial regulators and administrators.
He began his career as a general staff at the Office of Bank Indonesia in Mataram in 1986. In 2003, he was appointed as Head of the Financial System Stability Bureau and as Director of the Directorate of Banking Research and Administration in 2005. He is also active in the management of the Indonesian Economist Association (ISEI) as secretary general, and has lectured at several universities in Jakarta. Born in Bekasi in 1960, Hadad obtained his doctoral degree in business and economics at Monash University, Australia.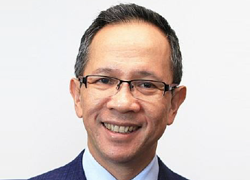 Mahendra Siregar, vice minister of finance, Indonesia

Mahendra is vice minister of finance since his appointment by President Susilo Bambang Yudhoyono on 19 October 2011. He joined the Foreign Affairs Ministry in 1986 and was assigned to various postings including Economic Third Secretary of the Indonesian Embassy in London (1992- 1995) and Information Counsellor of the Indonesian Embassy in Washington DC (1998-2001). He joined Coordinating Ministry in late 2001 as Special Assistant to the Minister. He was then appointed as Deputy Minister in charge of International Economic and Financial Relations in May 2005. He was then appointed as Chairman and CEO Indonesia Eximbank in September 2009 until December 2009. He was appointed as Vice Minister of Trade by President Susilo Bambang Yudhoyono on 11 November 2009. He was Asia representative at the UNFCCC Adaptation Fund Board between 2007-2009. He is President Yudhoyono's Sherpa to the G-20 since London Summit 2009.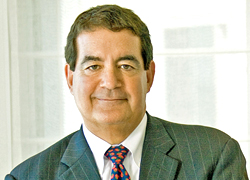 William Isaac
Chairman
Fifth Third Bancorp
Bill Isaac is the chairman of Fifth Third Bancorp, a regional US bank with assets under care of $300 billion. He is also the senior managing director of FTI Consulting and global head of FTI's Financial Institutions group, providing regulatory counselling and risk management services, strategy consulting, expert testimony, and corporate governance consulting for financial institutions, law firms and governments. He is author of 'Senseless Panic: How Washington Failed America', which provides an inside account of the banking and S&L crises of the 1980s, compares that period to the financial crisis of 2008, and recommends reforms to prevent future crises.

Isaac has an unsurpassed career in the financial industry and public service, spanning 40 years. He headed the Federal Deposit Insurance Corporation during the banking crisis of the 1980s, a period that saw the collapse of 3,000 banks including Continental Illinois, the largest bank failure in world history at that time. The youngest FDIC chairman in history, Isaac has pushed for simplicity within the financial services industry and has put forward a clear path to refocus on internal control systems such as the Volcker Rule.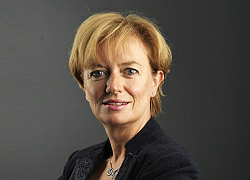 Susie Lonie
Inventor and co-founder of M-Pesa

Lonie is one of the creators of the M-Pesa money transfer service, which has not only  fundamentally changed the way money moves around the world, but also offered users a safe, secure and low-cost way oftransferring money, paying bills, receiving wages and running their businesses. In 2005, Lonie managed the design, piloting and implementation of M-Pesa's pilot version in Kenya. Upon its completion, she redeveloped the M-Pesa system to be suitable for national launch. Lonie facilitated the M-Pesa launch in Tanzania whilst supporting its rapid growth in Kenya. Lonie was also involved in adding new services to the M-Pesa portfolio. When Vodacom South Africa decided to launch M-Pesa in the country, Lonie led the local team in her capacity as executive head of financial services.

Prior to M-Pesa, Lonie worked for Vodafone UK's and was involved in the firm's mobile payment service development and commercial operations. She has previously held a number of positions inblue-chip FMCG companies in both marketing and development roles.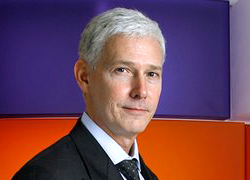 Richard Duncan
Author
'The New Depression: The Breakdown of the Paper Money Economy'
'The Corruption of Capitalism' (2009)
International bestseller 'The Dollar Crisis: Causes, Consequences, Cures' (2003)

Richard Duncan is a World Bank economist and investment banker turned author who wrote three books on the global economic crisis: International bestseller 'The Dollar Crisis: Causes, Consequences, Cures' (2003) explained why a worldwide economic calamity was inevitable given the flaws in the post-Bretton Woods international monetary system. 'The Corruption of Capitalism' (2009) described the long series of US policy mistakes responsible for the crisis. His latest book 'The New Depression: The Breakdown of the Paper Money Economy', focuses specifically on the role that credit creation has played in this disaster.

Duncan identified "Creditism" as a root cause of the ailment currently plaguing the financial system, and proposes key paths that can help lead the system out of this current situation. If not heeded, he suggests that the alternative will cause catastrophic consequences worldwide. Duncan served as global head of investment strategy at ABN AMRO Asset Management in London, worked as a financial sector specialist for the World Bank in Washington D.C., and headed equity research departments for James Capel Securities and Salomon Brothers in Bangkok. He also worked as a consultant for the IMF in Thailand during the Asian financial crisis.