Speakers
---

Kobsak Duangdee
Secretary General, The Thai Bankers' Association

Kobsak Duangdee has been the secretary general of the Thai Bankers Association since 2015. He is also a board member of National ITMX Co.,Ltd., which operates the national switching system of ATM and payments. During his 33 years of experience in the financial sector, he spent over 20 years as the Country Head of an international bank in Thailand. He was responsible for bank's operations in Thailand, Laos, and Cambodia and played a vital role in expanding and strengthening the presence of the bank in the region. The bank later on acquired a 49% stake in the 6th largest Thai Commercial Bank, where he held various instrumental positions. In addition he was an active member of Thai-Canadian Chamber of Commerce for more than 10 years and served as president the chamber for 3 consecutive years.
---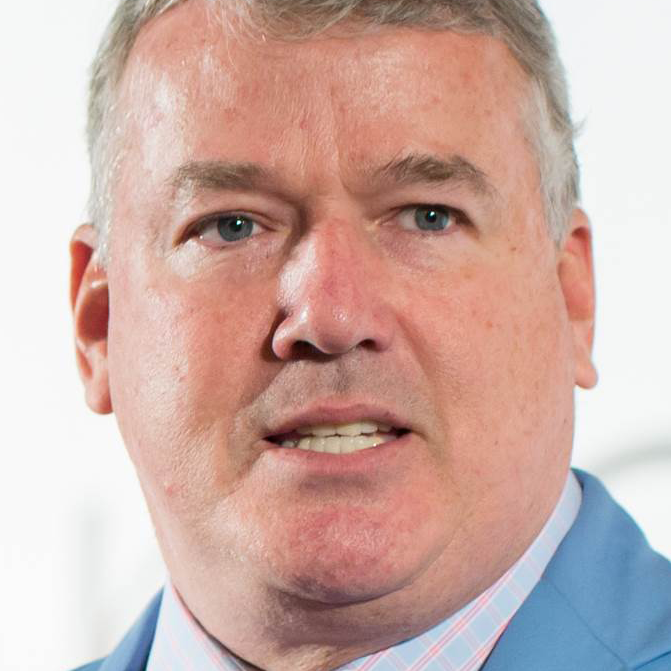 Paul Schulte
Author, "The Next Revolution in our Credit-Driven Economy: The Advent of Financial Technology"

Paul Schulte is the author of "The Next Revolution in our Credit-Driven Economy: The Advent of Financial Technology", which discusses how companies in Silicon Valley and giants like Alibaba are challenging the landscape for banking. A policy analyst and consultant to private equity firms, Schulte has worked for the US House of Representatives, the White House, International Trade Commission, National Security Council, Indonesian Ministry of Finance as well as Government of China. He lead the Asian strategy and banks team for Lehman Brothers in 2005, and Nomura after it acquired Lehman in 2008. Schulte was previously head of global strategy for CCB International Securities.
---

Dharittee Kritsernvong
EVP - CIO & Acting Head of Infrastructure and Operations Technology Division, Bank of Ayudhya

Dharittee Kritsernvong, is executive vice president (CIO) and head of infrastructure and operations technology Division at Bank of Ayudhya. He is accountable for IT strategy and managing IT to support business and all subsidiaries. Since joining GE 1988 and later becoming part of Bank of Ayudhya, Dharittee improved productivity by implementing many new projects and became key change agent in the organisations. The first key change initiative was ATM switching project which changed from Base24 classic to S1/Postilion project. Currently he is working on changing all front-end applications at branches from legacy application which use it for more than 16 years to Touch Point system.
---

Boonson Jenchaimahakoon
First Senior EVP – IT, Government Savings Bank (GSB)
Boonson Jenchaimahakoon has over 30 years of extensive experience in banking, information technology and telecommunication. In his current role he leads the overall technology for Government Savings Bank having a customer base of more than 25 million. His role includes strategic planning, application development and IT operations. Under his leadership the bank has modernized its core banking system which resulted in the bank's business to grow. He also laid out the application architecture as a key element to simplify operations. His recent initiative includes the award winning mobile banking platform implementation - MyMo (My Money, My Mobile). Before joining GSB, he worked with IBM Global Services & Avaya Asia Pacific.
---

Thakorn Piyapan
Head of Krungsri Consumer Group & Head of Digital Banking and Innovation, Bank of Ayudhya
Thakorn Piyapan has over 18 years extensive management experience in retail credit, consumer finance, sales finance and digital banking. In his current role he leads Thailand's largest credit card, personal & installment loan portfolio of over 7 million customers. He also serves as head of digital banking and innovation and is responsible for planning and implementing digital banking strategies to transform the business and process of the bank and its subsidiaries to be the leader as an innovation-driven organization of the industry. His unmatched skills and knowledge of the credit card business also earn him the position of the Chairman of Thailand's Credit Card Club.
---

Rana Peries
Director, Innovation & Digital, Barclays
Rana Peries is a seasoned financial services professional with extensive experience in Australia, Asia and Africa, focusing on customer acquisition through digital lead new business models. Rana is also an expert on Open Banking Platforms and has lead the implementation of several Banking API platforms. Prior to joining Barclays, he was the head of innovation and digital financial services technology for the Commonwealth Bank of Australia. Rana is an experienced strategist and innovator and has held roles such as head of innovation, head of enterprise architecture and chief information officer (CIO), with major Australian and international financial services organisations.
---

Mahesh Ranade
Former Group Head, IT Applications Development, Bank Mandiri, Fintech Enthusiast
Mahesh Ranade has experience in the banking technology industry for around 20 years. He has held IT management roles in regional and domestic Banks, the latest being Group Head of Applications Development at Bank Mandiri. Prior to Bank Mandiri, he has worked with UOB, Bank Danamon Indonesia and Citigroup in various technology management roles. Ranade has set up new teams and has delivered various programs which were part of transformation initiatives in these banks.
---

Markus Gnirck
Partner & Co-Founder, tryb, Former Co-Founder and Global COO, Startupbootcamp Fintech

Markus Gnirck co-founded Startupbootcamp FinTech in London, now the largest innovation program for FinTech companies and the financial industry with offices in London, Singapore and New York and supported by 18 corporate partners. In his position of expanding Startupbootcamp to Asia, he played an instrumental role in building up FinTech ecosystems across the region and driving policy change and he is now rated as one of the key FinTech influencers in APAC. Gnirck has worked with more than 100 early stage companies in Asia to create partnerships with financial institutions. Additionally, he supports the financial industry and regulators in the digital transformation through the use of technology.
---

Alex Medana
CEO, WIP Solutions, Risk & Compliance Expert, Start-Up Advisor & Investor
With 17 years of relevant experience in the securities industry, Medana has held a number of key management roles in global tier 1 financial institutions in operations across various asset classes, client segments, business lines and locations particularly in post-trade. His front-to-back knowledge of regulations, inner workings of banks, brokers and buy sides with his uncanny drive for simplification through a lean methodology approach is a great asset to take start-ups from concept to market. He is currently developing ecosystems on the blockchain to improve risk and controls whilst cutting costs and generating revenue.
---

Nicky Surapaitoon
Country Manager, Thailand, Tapp Commerce
Nicky Surapaitoon is the country manager of fintech player, Tapp Commerce. The company has developed a scalable secure payment processing platform that is independent of any existing global banking eco-system. It provides an innovative peer-2-peer commerce exchange network, which allows people without bank accounts or credit cards to locate mobile point of sales and pay for goods & services via mobile. Prior to joining Tapp Commerce, Surapaitoon was involved in multiple startups in Thailand as founder and senior executive.
---

Nishant Singh
Founder and CEO, CRMNEXT
Nishant Singh is considered as a leader of single-vortex architecture and is a Class-I patent holder. Since 1990s, Singh was involved in GPS development and played a key role in ushering in technological revolution for India's first stock exchange. As a serial entrepreneur with 16 years' of software experience, he was instrumental in founding qMGN, which emerged as a leader in online advertising. A social welfare technology enthusiast, Singh started the Nimayaa Foundation, an NGO for under-privileged children. He also implemented the corporate policy of offering CRMNEXT platform free for NGOs.
---

Tarik Husain
Director, Digital Banking, Japan and Asia Pacific, Oracle Financial Services
Tarik Husain leads Oracle's digital banking experience across JAPAC region and has over 28 years' experience in the banking and payments industry. He holds a well-rounded perspective of the FSI business having been on both ends of the spectrum – from banks to the vendor community. In his previous role prior to Oracle, he was senior sales director at SAP, responsible for driving and formulating strategies for SAP's digital banking business in APJ, including solutions for mobile banking, online banking, mobile consumer payments and mobile inclusive banking. Prior to SAP, he held various senior positions in organisations like Bank of England, Lasalle Bank, European American Bank, OCBC, ACI Worldwide and Hewlett Packard.
---

Rajashekara V. Maiya
Associate VP and Head-Finacle Product Strategy, Infosys

Rajashekara Maiya is responsible for charting the product strategy of Finacle, the flagship banking solution of Infosys. This role includes responsibility for, defining the detailed product roadmap, strategic acquisition & alliance partner identification & management, client engagement and representation of the company with external stakeholders such as analysts and media. Maiya specialises in risk management, regulations and compliance and is on the expert panel of the McKinsey Quarterly, a member of the XBRL Abstract Modelling Task Force (AMTF) Group. He is also an associate member of the Institute of Chartered Accountants of India. He holds patents and pending patent granting in areas such as partner portals, delivery channels, offline banking and customer experience.