The Agenda
Day 1
Site Visit Day
Wednesday, 2 April 2014
Innovation Tour, Sydney

08:00-08:30
Registration
08:30-09:00
Welcome Note and Introduction briefing

Key developments in online, mobile banking and e-mortgage in Australia today by Foo Boon Ping, Managing Editor, The Asian Banker
09:00-11:00

Visit to St George Bank branch on an innovation branch strategy
Briefing by Andrew Fell, GM, Retail Banking, St George Bank,

St.George Bank is one of Australia's leading Retail and Business Banks, serving over 2.6 million consumer, business and corporate customers in Australia. With more than 5700 staff and 396 St.George and Bank SA retail branches, St.George is known for exceptional service, innovative, award-winning products, and specialist financial advice for retail and business customers.
St George Bank has successfully differentiated itself from competitors by building a customer friendly brand, focussed on product innovation and local communities. We will see what makes St George Bank successfully evolved from their long history as a local building society.

11:00-14:00
Visit to Australia Posts' newly refurbished head office and its post office on an approach to

an innovation in the financial services market

 
Luncheon briefing by Stephen Price, Regional Manager, Retail Sales and Service, Australia Post


Australia Post has been named as one of Australia's most innovative companies and the largest retail presence in the nation. It has a wide banking and general marketing distribution channel and spreads its reach over the financial services sector actively.

You 

will see how Australia Post branches front end systems are integrated to so many different back end host systems from banks, insurers, utilities, agencies etc. when most banks have trouble integrating with just their own in house systems and also its store marketing of consumer goods.

14:00-16:00

Visit to Community Bank Branch of  Bank of Sydney to gain a better perspective of banking propositions for community banks   
Briefing by Julie Elliott, CEO, Bank of Sydney

As an active member of the community Bank of Sydney supports numerous associations - schools, charitable organisations, cultural and artistic initiatives each year. You will see and discuss community bank strategy for customer relationships and personalised service and rebranding your bank.

Driven by a vision to give back to the community, the bank has proudly supported events, festivals and celebrations as part of its corporate social responsibility initiatives to further develop and strengthen the community they work with. You will see how a regional and community-focused bank like Bank of Sydney is dedicated to building long-term relationships with their customers, shareholders and the communities they serve.

16:00-17:30

Visit to ANZ's bank branch and experience digital tools like goMoney and Fast Pay
Briefing by Mark Hand, Managing Director, Retail Distribution, ANZ 

17:30-19:30
Dinner at Darling Harbour, Sydney
Day 2
Excellence in Retail Financial Services Annual Meeting
Thursday, 3 April 2014
Shangri-La, Sydney
08:00–08:30
Registration
08:30–10:30

Opening dialogue with Steven Münchenberg, chief executive of the Australian Bankers Association who will share his thoughts on some of the competitive challenges facing Australia's retail banking industry. 

The Heads of Retail Annual Dialogue
This annual dialogue involves the heads of retail from more than 30 countries from the Asia Pacific, Middle East and Africa regions. The dialogue covers a wide spectrum of key issues to secure the perspective from the heads of retail in terms of recognizing leading best practices in the industry:

Competitive issues in retail banking today
The future of fees
Growth and innovation
Online and mobile banking
Regionalising the retail business while managing costs
The value proposition in payments

Session chaired by Philippe Paillart, chairman, The Excellence in Retail Banking Advisory Council and Emmanuel Daniel, chairman, The Asian Banker

With participation and presentations from industry leaders to facilitate the discussions

Julie Elliott

, CEO, Bank of Sydney

Mark Hand, Managing Director, Retail Distribution, ANZ
David Gee, CIO, Credit Union Australia
Chris Ho, Head, Digital Content, Digital & Direct Bank, NAB
Frank Cui, Head, Migrant & Asian Banking , Bank of New Zealand

10:30–11:00
Coffee/ Tea Break
11:00–12:00

Special Dialogue on Two Key Questions about Retail Banking today

How many branches should we close & how many more people should we lay off?
New regulations and low interest rates have forced a change in the profit model for retail banks. The banks need to look at all of their customer relationships to improve profitability by cross-selling, increasing share of wallet and where appropriate, redefine the fair value exchange with the customers. The session will discuss about these aspects in the retail space. 

Invited panellists include

Andrew Fell, GM, Retail Banking, St George Bank
Frank Cui, Head, Migrant & Asian Banking, Bank of New Zealand
Chris Ho

, Head, Digital Content, Digital & Direct Bank, NAB

12:00–13:00
Luncheon
13:30–14:10

Leading best practices in the retail banking today – Case studies

Invited presentations include

Simon Clarke, Head, Online Banking & User Experience, Suncorp
Bosco Tan, Co-Founder, Pocketbook Australia

14:10–14:40
Coffee/Tea Break
14:40–16:00

Closing Session

Imagining the future of retail financial services industry - How to survive in the new challenging era of competition?
In this closing session there are main messages for executives of retail banking to consider as they seek to drive innovation and growth in 2014:

Assisting customers to seamlessly research, browse and purchase products whenever, wherever and however they desire will be an important differentiator.

Customers want to be heard and they will likely find a way to share feedback about the brand whether you give them the opportunity or not. By monitoring what customers have to say, retailers may benefit by gaining valuable customer insights.

Customers want to be heard and they will likely find a way to share feedback about the brand whether you give them the opportunity or not. By monitoring what customers have to say, retailers may benefit by gaining valuable customer insights.

Invited panellists and presentations include

Jason Pollard, Co-Founder, Public Design Group
Suzan Burton, Professor of Marketing, University of Western Sydney
Rocky Scopelliti, Group General Manager, Telstra
* Sessions, speakers and panellist are in the midst of confirmation.
Day 3
Site Visit Day- Half day tour
Friday, 4 April 2014
Innovation Tour, Sydney
08:00–08:30
Registration
08:30–09:00
Welcome Note and Introduction briefing

Key developments in online, mobile banking and e-mortgage in Australia today by Foo Boon Ping, Managing Editor, The Asian Banker
09:00–11:00
Visit to St George Bank branch on an innovation branch strategy
Briefing by Andrew Fell, General Manager, Retail Banking, St George Bank,

St. George Bank is one of Australia's leading retail and business banks, serving over 2.6 million consumers, business and corporate customers in the country. With more than 5,700 staff and 396 St. George and Bank SA retail branches, St. George is known for exceptional service, innovative award-winning products and specialist financial advice for retail and business customers.
St George Bank has successfully differentiated itself from competitors by building a customer friendly brand, focussed on product innovation and local communities. You will see what makes St George Bank successfully evolved from their long history as a local building society.

11:00–13:00
Visit to National Australia Bank's branch on smaller sized 'smart' branch and U-Bank on a direct bank
Briefing by Alex Twigg, General Manager, NAB U-Bank

National Australia Bank's branches are likely to get smaller in the future, as more people do their day-to-day banking online using smartphones. Gone are the counters and teller cash drawers. Instead, there are iPads, smartphones, widescreen televisions and bench-size tablet computers. Their smart store integrates all options to make banking simpler and smarter for their customers. We will see how most transactions can be made in a "full-service" branch in the smart stores.
U-Bank,is a direct bank developed and owned by National Australia Bank . Since they have no branches, they have significantly fewer costs than traditional banks. They pass these savings straight to customers by offering some of the best rates around. We will see how they can make better value for customers.

13:30–15:00

Visit to Telstra's head office and Experience Centre on revealing emerging technology and trends in analytics
Briefing by Rocky Scopelliti, Group General Manager, Industry Executive, Telstra

Telstra is Australia's leading telecommunications and information services company, with one of the best known brands in the country. The largest telecom provider, Telstra will show how Australian telecom and financial organizations ensure the private banking and wealth management and interface with banks. They will depict and demonstrates all the latest technologies
They will present financial services industry insights
- How are digital technologies driving audience fragmentation?
- What is the disruptive potential of analytics and how can it create value?
- What are the next generation technologies – driving next generation experiences

15:00–16:00
Tea break
16:00–18:00

Dinner at Darling Harbour, Sydney
* Sessions, speakers and panellist are in the midst of confirmation.
FutureBank 2013
20 - 21 March 2013 - Westin Chosun, Seoul, South Korea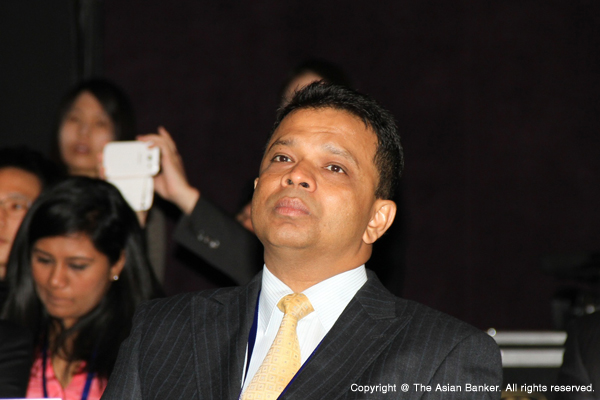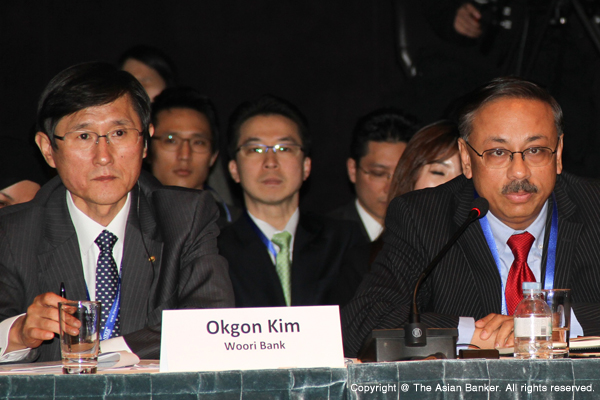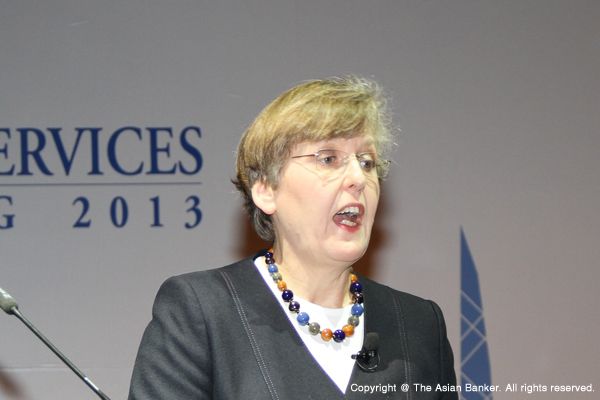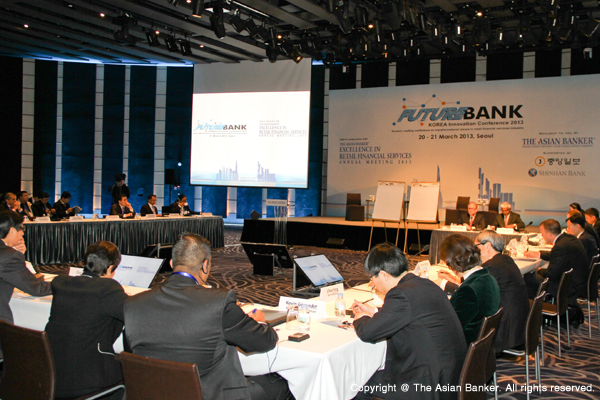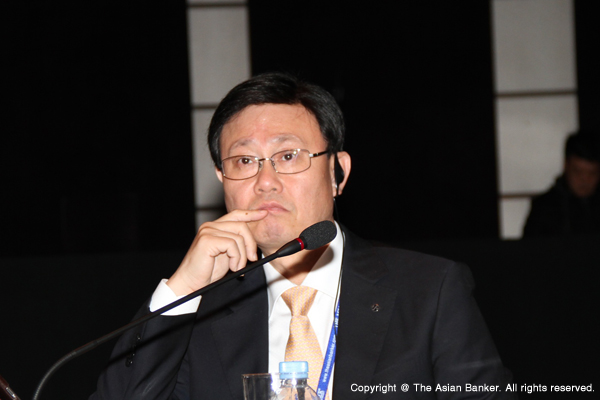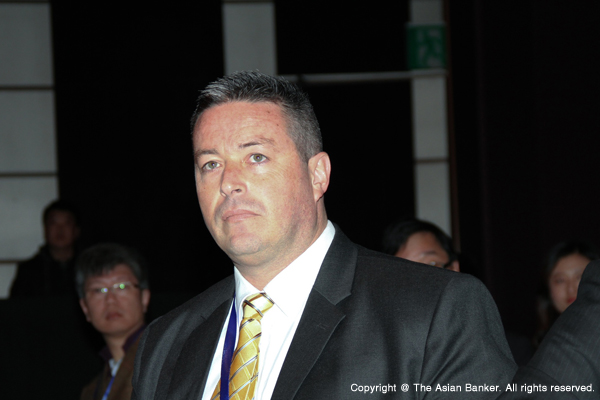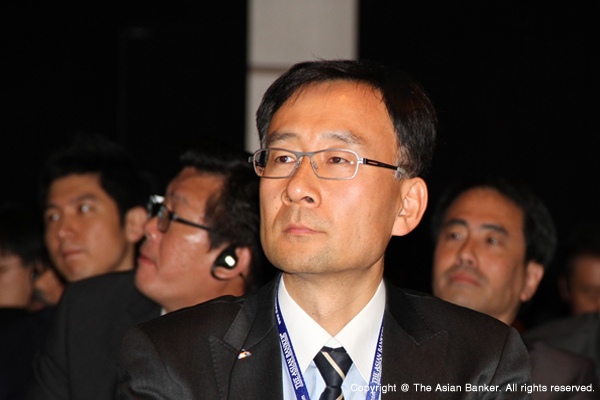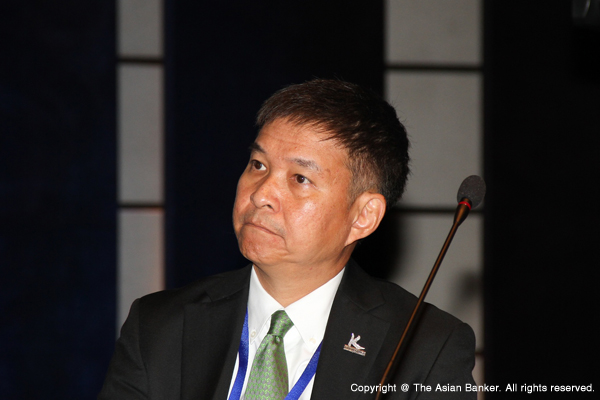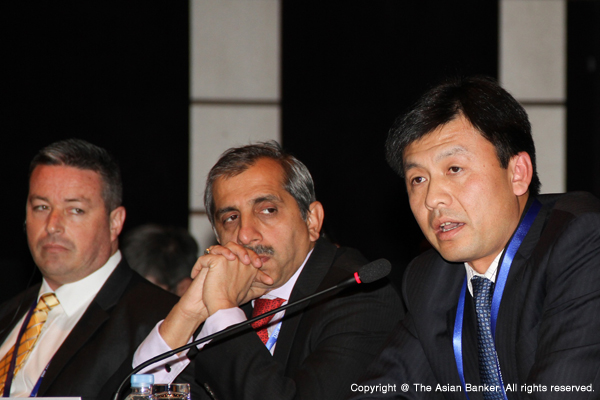 Mark this date:

The Asian Banker App is now
available for your smartphone
Organised By: