Speakers

Chris Skinner, Independent commentator on financial markets
Chris Skinner is best known as an independent commentator on the financial markets through his blog, the Finanser.com. He is also author of the bestselling book 'Digital Bank', chair of the Financial Services Club as well as chief executive of Balatro, a research company. Skinner's latest book, "Digital Bank", provides a comprehensive review and analysis of the battle for digital banking and strategies for companies to compete. Skinner is also a judge on many awards programmes including The Asian Banker's Excellence in Retail Financial Services Awards. He has worked closely with leading banks such as HSBC, Royal Bank of Scotland, Citibank and Société Générale, as well as the World Economic Forum.  
---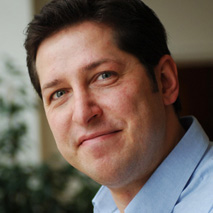 Colin Savage, Head of Research, The Asian Banker
Colin Savage has nearly twenty years' experience in global market research, qualitative and quantitative analysis and strategic consulting and planning gained during a vibrant career across Asia and Europe. Savage has lived and worked globally, accumulating and utilising experiences and insights to develop innovative research methodologies that produce pioneering outcomes. Most recently a strategic thought leader for a major Japanese financial services group, Colin's areas of expertise include risk management, emerging market corporate strategy, consumer insight and Asia Pacific market development.
---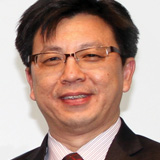 Foo Boon Ping, Managing Editor, The Asian Banker
Boon Ping is the managing editor of The Asian Banker publication and is responsible for the development and delivery of timely and quality content. He engages senior industry executives and practitioners regularly and moderates forum on critical issues that impact the industry.
---

Daniel Wolfram, Senior Practice Manager and Head of Business Solutions, Financial Solutions Group, ASEAN and North Asia, FIS
Daniel Wolfram serves as head of the business solutions team for the FIS Financial Solutions Group in ASEAN and North Asia. In this role, he is responsible for working directly with clients on solution design, innovation, and implementation of leading edge technology that facilitates banks in technology transformation. Wolfram has been with FIS for more than 15 years, in part with Metavante in several key project implementation roles across the US and Asia Pacific region. With his diverse and broad-based experience, he has provided leadership and strategic consulting in the areas of core banking, integration, electronic banking channels and digital banking. He has led large client engagements within the region in innovative and transformative projects. Based in Bangkok, Wolfram has extensive Asia Pacific experience having worked with banks in the region for more than 20 years.