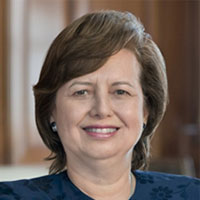 Tan Sri Dato' Dr. Zeti Akhtar Aziz
Governor, Bank Negara Malaysia
Co-chair of regional consultative group - Asia,
Financial Stability Board
Zeti Akhtar Aziz is the governor of Bank Negara Malaysia since 2000 - one of Asia's longest serving and most respected central bank chiefs. In promoting regional integration initiatives, she chaired the Executives' Meeting of East Asia-Pacific Central Banks Taskforce on "Regional Cooperation among Central Banks in Asia" to draw up the blueprint for future regional financial cooperation. She is a member of the BIS Central Bank Governance Group since 2001 and co-chair of the FSB's Asian consultation group.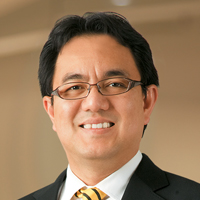 Datuk Abdul Farid Alias
Chairman
The Association of Banks in Malaysia
Datuk Abdul Farid Alias was appointed group president and CEO of Maybank on August 2013. He is also chairman of the Association of Banks in Malaysia. Prior to this, he was deputy president and head of global banking. He was with JP Morgan investment banking from 1997-2005 and joined Khazanah Nasional in 2005 where he was responsible for monitoring its investments in Indonesia. Over the course of his career, he has been attached to Aseambankers Malaysia, Malaysia International Merchant Bankers, Schroders, and Jardine Fleming.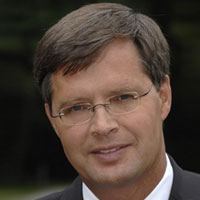 Jan Peter Balkenende
four-time Prime Minister of the Netherlands &
leading proponent of economic integration

From 2002-2010, Professor Balkenende served four terms as the prime minister of the Netherlands, one of the longest serving political leaders in the history of the largest per capita net contributor country to the European Union budget. In addition to his reputation for coalition building and reforming of the pension and social security system, he played a very active role in European politics and chaired the European Council in 2004. He is currently professor of governance at Erasmus University and a corporate responsibility partner for Ernst & Young.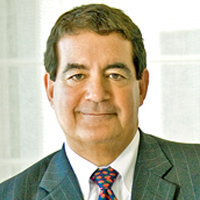 William Isaac
Chairman of Fifth Third Bancorp &
former Chairman, FDIC
William Isaac is the chairman of Fifth Third Bancorp, a regional US bank with assets under care of $300 billion. He is also senior managing director of FTI Consulting and global head of FTI's Financial Institutions group, providing consulting services in regulation and risk management, strategy , expert testimony, and corporate governance for financial institutions, law firms and governments. He is author of 'Senseless Panic: How Washington Failed America', which provides an inside account of the banking and S&L crises of the 1980s, compares that period to the financial crisis of 2008, and recommends reforms to prevent future crises.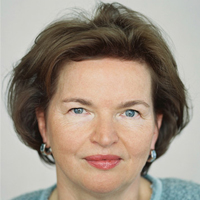 Gertrude Tumpel-Gugerell
Chair, EU Expert Group on Debt Redemption &
Former Executive Boardmember, ECB
Dr. Tumpel-Gugerell served the maximum eight year term on the powerful six person ECB executive board, along with former chairman Jean Claude Trichet. She headed financial and payments integration for the Euro-zone, and was also responsible for ECB market operations, payments operations, human resources, budget and organisation. Previous to that, she was vice-governor at the Bank of Austria where she also served as chair of the Banking Advisory Committee at the European Union as well as an IMF governor. She now chairs the EU's expert group on debt redemption and is a supervisory boardmember of Commerzbank.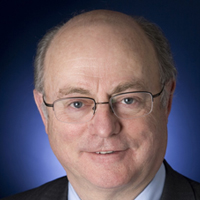 Malcolm Knight
Professor of Finance, London School of Economics &
former Chief Executive, BIS
Dr. Knight is currently a visiting professor of finance at the London School of Economics as well as a boardmember of Swiss Re. Previously, he was the first non-European chief executive (2003-2008) of the Bank for International Settlements and group vice chairman of Deutsche Bank (2008-2012). He joined the BIS from the Canadian central bank, where he was the senior deputy governor (1999-2003) and had a front row view of the impact of Canada's banking reforms and NAFTA implementation.

Jimmy Gurulé
Professor of Law, Notre Dame
former Under Secretary, US Department of the Treasury
Professor Gurule teaches law at Notre Dame and was a former US Treasury undersecretary with oversight over the U.S. Secret Service, the Financial Crimes Enforcement Network and the Office of Foreign Assets Control. As the US Treasury undersecretary responsible for financial crime when the 9/11 terrorist attacks occurred, he led the successful effort to block US$125 million in assets belonging to suspected terrorist financiers.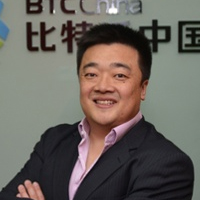 Bobby Lee
CEO & co-founder
BTC China

Bobby Lee is CEO and co-founder of BTC China, the first Bitcoin exchange in China, and now one of the leading Bitcoin exchanges worldwide. He started his career in Silicon Valley, as a software engineer at Yahoo!, pioneering the earliest online communities on the Internet. He moved to Shanghai where he was Director of Software Engineering at EMC, innovating in Cloud Computing and Cloud Storage. He then became CTO of SMG BesTV, the leading IPTV company in China, and also the world's largest, by subscriber base. Most recently, he was VP of Technology for Walmart's new China E-Commerce business, based in Shanghai.