Conference Speakers
Amando M. Tetangco
JR., Governor and Chairman of the Monetary Board Bangko Sentral ng Pilipinas
As BSP Governor, Tetangco serves as Chairman of the Monetary Board, the BSP's principal monetary policy-making body. He is also the Chairman of the Anti-Money Laundering Council (AMLC).

Governor Tetangco has been in the service of the BSP for more than three decades. Prior to his first appointment as Governor in July 2005, he was Deputy Governor in-charge of the Banking Services Sector, Economic Research and Treasury of the BSP. He also served as Alternate Executive Director of the International Monetary Fund in Washington, D.C. from 1992 to 1994.

Governor Tetangco is involved in various organizations in the Philippines and overseas. Domestically, he is, among other positions held, Chairman of the Philippine International Convention Center (PICC), Vice-Chairman of the Agriculture Credit Policy Council, member of the Capital Markets Development Council (CMDC) and the Export Development Council (EDC). Overseas, he represents the country in ASEAN Central Bank Forum, Executive Meeting of East Asia and Pacific (EMEAP) Central Banks, South East Asia Central Banks (SEACEN), South East Asia, New Zealand and Australia (SEANZA), and Center for Latin American Monetary Studies (CEMLA). In addition, he is the Governor for the Philippines in the International Monetary Fund (IMF) and the Alternate Governor in the World Bank (WB) and in the Asian Development Bank (ADB). At the Bank for International Settlements (BIS), he is Chair of the Asian Consultative Council for a term of two years starting 2014 and Chair of the Small Open Economies. He is also the chair of the Steering Committee of the Alliance for Financial Inclusion and the co-chair of the Financial Stability Board Regional Consultative Group for Asia.

Lorenzo V. Tan
President, Bankers Association of Philippines, President and CEO, Rizal Commercial Banking Corporation
Lorenzo Villanueva Tan is the president of the Bankers Association of the Philippines and has been CEO and president of Rizal Commercial Banking Corporation (RCBC) since April 2007, responsible for the business repositioning and growth of RCBC. He spearheaded the bank's acquisition of a 30-year old thrift bank and a family owned rural bank, which is set to drive RCBC's future growth in the area of microfinance. Tan has extensive experience in banking both in the Philippines and abroad. He served as president of Philippine National Bank from 2002 to 2005, and United Coconut Planters Bank from 1998 to 2002. In the past, Tan held various senior positions in Citibank North America and Citibank Singapore. He is also currently chairman of the Asian Bankers Association and vice chairman, TOYM foundation.
Johanna Dee Chua
Head of Emerging Asia Economics, Citi Global Markets Asia, Hong Kong
Johanna is managing director, head of Asia Pacific economic and market analysis at Citigroup. Based in Hong Kong since 2000, she oversees overall economic research across the emerging Asia region, covering macro developments in 13 countries for clients across FX, fixed-income and equity markets. Previously, Johanna was chief Asia emerging markets trading strategist (fixed income, commodities and currencies), and the Asia sovereign fixed income analyst prior to 2009. She is also the only private sector member of the Moody's-Petersen Institute for International Economics sovereign risk panel.
Debashis Sarkar
Published author and Global Head of Reengineering, Standard Chartered Bank, India
Debashis Sarkar is currently global head of reengineering at Standard Chartered Bank. He is also a best-selling author, thought-leader, columnist, American Society of Quality (ASQ) fellow, and sough-after-speaker and coach, He has invested more than 23 years to enhance performance of some best known companies and is a global authority in Lean Management & Customer Performance Improvement. His pioneering work in this space has been adopted by practitioners worldwide. His ideas and experiences are encapsulated in more than 70 articles/paper and seven books such as: "How Can I Help You – 5 Mistakes to Avoid in Customer Service". Through his career he has held various leadership positions in companies such as Unilever, Coca Cola, and ICICI Bank.
Sriram Srinivasan
Director, Digital Engagement, Citibank Asia-Pacific
Sriram Srinivasan has over 15 years of experience in consumer e-banking business, technology, operations and marketing, handling large transformational initiatives across various geographies. He was instrumental in launching online banking at Citibank Japan. Srinivasan specialized in the design of end-to-end digital solutions that provide excellent customer experience as well as solid business value. He has established a regional eBusiness Center of Execution, handling various facets of digital banking including content management, creative development, e-DM, e-statements, web analytics, "Smart Banking" branch solutions, email deliverability and online acquisition form design.
Natividad N. Alejo
Executive Vice President, Head of Retail Segments and Channels Group, Bank of the Philippine Islands
Natividad N. Alejo, is currently executive vice president, as well as head of retail segments and channels group of Bank of the Philippine Islands (BPI). Alejo joined BPI in 1979 and has served as consumer banking group head since 2007. Alejo was president and director of BPI Capital Corporation and BPI Securities Corporation from 2001 to 2006. She has also held the directorial positions at BPI Family Savings Bank and BPI Operations Management Corporation.
Mark Perez
Head, Retail Banking Group, Metropolitan Bank & Trust Company
Mark Perez has been Metrobank's retail banking group head since January 2013. He supervises retail product management, direct banking channels, decision management and customer analytics, as well as quality and customer experience. In his 20-year career, he served as branch operations and services head of Citibank (Philippines) and held various other senior positions at Metrobank. He also worked with Accenture Manila Consulting Office's financial services practice from 1998 to 2002 leading branch reengineering, data warehouse, balanced scorecard, and sales transformation projects with banking clients. Perez has also been director and executive committee member of BancNet since April 2013.

Jennie F. Lansang
CTO and Shared Technology Services Head,RCBC
Jennie Lansang is chief technology officer and head of shared technology services division at RCBC. Lansang's division provides technical services, include data center operations, technical support, helpdesk, engineering and network management to RCBC Commercial Bank, RCBC Savings Bank, Bankard credit card company and other subsidiaries. Lansang has more than 25 years of IT management experience during which she guided two banks through major core banking transformations as well as merger and acquisition processes. She oversaw RCBC's core banking replacement project which was finalized in 2012. At Equitable Bank she was team lead for the core banking replacement project in 1998. When the bank merged into BDO, Lansang was systems application head for retail banking as well as merger team lead for IT. She started her career as programmer at the Far East Bank & Trust Co.

Geneva T. Gloria
SVP and Head BDO Remittance Distribution, BDO Unibank
Geneva 'Genie' Gloria is currently senior vice president and head of remittance distribution of BDO Unibank (BDO). Gloria has more than 20 years of experience in the field of remittance. Starting her early career abroad cemented her deep understanding of the overseas Filipino Market. Genie joined BDO in 2003 and since has led her division's initiatives and efforts which are anchored on addressing the main concerns of Filipinos abroad as well as the bank's active participation in projects of government and non-government institutions concerned in the generation of jobs, migration, development of financial literacy and preparedness.
George Sy Inocencio
Vice President & Head, Remittance DepartmentDevelopment Bank of the Philippines
George Sy Inocencio oversees the business for the overseas Filipino workers (OFW), including remittances/cross-border payments, and the marketing of the bank's products and services catering to OFWs at Development Bank of the Philippines (DBP). His department also spearheads the bank's developmental initiatives for OFWs including financial literacy campaigns, financial inclusion initiatives, and entrepreneurship advocacies. Prior to joining DBP, Inocencio worked for iRemit, one of the largest non-bank remittance companies in the Philippines as well as for Land Bank of the Philippines and the Overseas Workers Welfare Administration. Inocencio is the Public Relations Officer at the Association of Bank Remittance Officers (ABROI). He has 27 years of experience in the field of remittance.
Ron Hose
Co-founder and CEO, Coins.ph
Ron Hose is co-founder and CEO of coins.ph, Philippine's leading Bitcoin exchange. Hose was a founding partner at Innovation Endeavors, an early stage venture capital fund backed by Eric Schmidt. He was also co-founder of TokBox, a consumer video conferencing company that was acquired by Telefonica. TokBox was backed by Sequoia Capital, Bain Capital, Stanford University and some of Silicon Valleys' best-known angel investors. Ron holds a Bachelors and Masters degree from Cornell University and is also an active investor and adviser to several Silicon Valley startups.

Sandeep Bagaria
Chief Executive Officer, Tagit
Since the early part of his career as an internet entrepreneur, Sandeep Bagaria has focused on technology innovation and changing the paradigm in existing business practices. Specializing in financial services, he has worked with banks across the Asia-Pacific, Middle East and Europe regions on their core transformation, channels innovation and payments strategies. Bagaria is a seasoned corporate leader with over 18 years of experience in successfully setting up and managing businesses in sectors, which include banking, financial services and insurance, telecommunications and commercial enterprise. Prior to joining Tagit, he was the head of the Ambit core banking and Ambit card management business units at SunGard.

Gil B. Genio
Head of International and Business Markets,Globe Telecom
Gil B. Genio is head of international and business markets for Globe Telecom. His group are responsible for sales, relationships, marketing, products and support for Globe's overseas Filipino and service provider customers, and for business customers of all levels. Genio also holds positions in several subsidiaries of Globe such as Innove Communications and GTI Business Holdings, and is a board member of other Globe subsidiaries. Gil is a managing director at Ayala Corporation. Before joining Globe and Ayala, Gil had spent more than 11 years with Citibank.

Greg Russell
Head of Alliances and Channels, Asia, Middle East & Africa IBM Security Trusteer
Greg Russell is a senior client engagement business executive with over 25 years of regional leadership and management experience across sales, business development and marketing functions. Russell works closely with Fortune 500 company leadership and business functional teams, with consultative contributions towards driving greater business compliance, revenue and customer experience forward. Prior to IBM, he held management positions with Top Global MNC companies such as British Telecoms, and Telstra. He has spent an extensive amount of time in Asia and Europe working with a global client portfolio.

Gordian Gaeta
International Resource Director, The Asian Banker
Dr Gaeta has been a banking consultant for some 25 years. He has advised and served many of the leading financial services organisations across Asia and close to half of the top 100 banks worldwide. He specialises in developing and implementing analytical solutions for complex strategic issues in financial services-related industries undergoing significant change or being exposed to intricate risk issues.

Foo Boon Ping
Managing Editor,The Asian Banker
Boon Ping manages The Asian Banker publication business and engages practitioners, customers, partners and the media on critical issues that impact the industry. He has more than 18 years of experience in the banking and financial services industry, specializing in strategic branding, marketing communications and consumer insight. Prior to the Asian Banker he was at United Overseas Bank (UOB), covering Singapore and key markets in the region, such as China, Indonesia, Malaysia and Thailand.

Ted Carluen
Research Manager,The Asian Banker
Ted Carluen joined The Asian Banker in 2014 with in-depth knowledge of banking technology policies, processes, organization structures, and tools. As a previous IT advisor at Bank Internasional Indonesia, Carluen brought best practices and methodologies in facilitating the support and delivery of high quality IT services to support the increasingly rapid introduction of new products and capabilities of the bank. He has 19 years of IT work experience, and has held positions in several large technology organizations, including IBM and EDS. With IBM Indonesia, Carluen was a technical advisor specializing in desktop management services, infrastructure and systems management services, business resilience and continuity services, and strategic outsourcing.
Dialogue Speakers
Lyn I. Javier
Director, Examination Department I Bangko Sentral ng Pilipinas
Lyn I. Javier has been a central banker for 15 year and is currently director of examination department I, supervision and examination sub-sector I at Bangko Sentral ng Pilipinas (BSP). She is responsible for on-site examination of universal/commercial banks including their subsidiaries and affiliates as well as stand-alone thrift and rural banks. Prior to this, she headed a group under the office of supervisory policy development, which conducts policy studies on the adoption of international financial reporting standards. She is also an active member of different working groups and committees within the BSP such as the working group on corporate governance.
Alexander A. Patricio
EVP and CRO Development Bank of the Philippines
Alexander Aguado Patricio has over 30 years of experience in the banking industry and has been executive vice president as well as chief risk officer at Development Bank of the Philippines since 2013. He heads the enterprise risk management sector at the bank. In the past, Patricio served with ING Bank as director and country risk manager, City Trust Banking Corp. as VP and head of credit risk management, as well as with Citibank Philippines and Citibank Australia covering various positions in operations, finance, relationship management and risk management. Patricio holds a BS in Industrial Management Engineering from De La Salle University as well as a Masters in Business Management from Asian Institute of Management.
Carmela Leticia A. Pama
CRO, First Senior VP Philippine National Bank
Carmela Leticia A. Pama serves as the chief risk officer (CRO), head of the risk management group and first senior vice president at Philippine National Bank (PNB) since 2006. Further to her role as CRO, she also coordinates the ICAAP implementation of the PNB group to ensure the group continually reviews its level of risk and ensures the adequacy of capital commensurate to its risk taking abilities. She started her banking career with Citibank Philippines and held various positions there from 1983 to 1995. She served as vice president of Banco Santander from 1995 to 1996 and transferred back to Citibank following that. Pama is a certified public accountant and has also served as the practice manager of Oracle Philippines in the past.

Download presentations

Photo Gallery
Past PIBC
PIBC 2013
25 October 2012, Shangri-La EDSA, Manila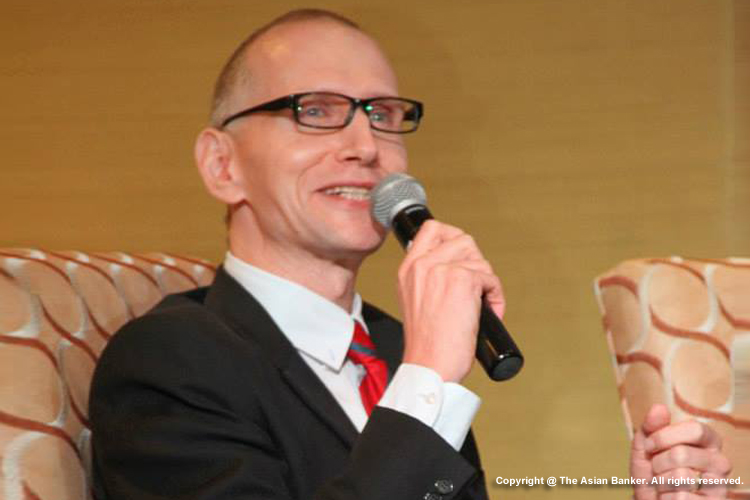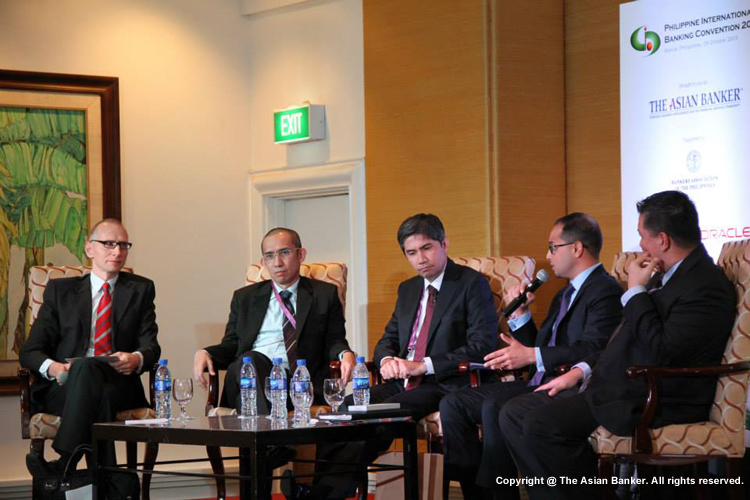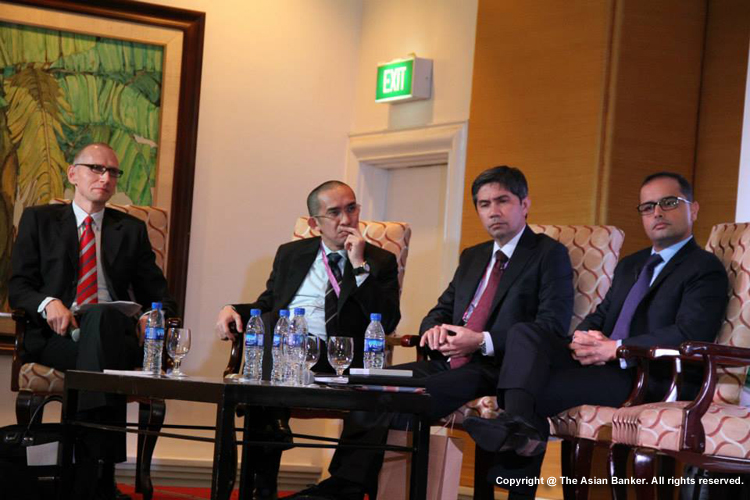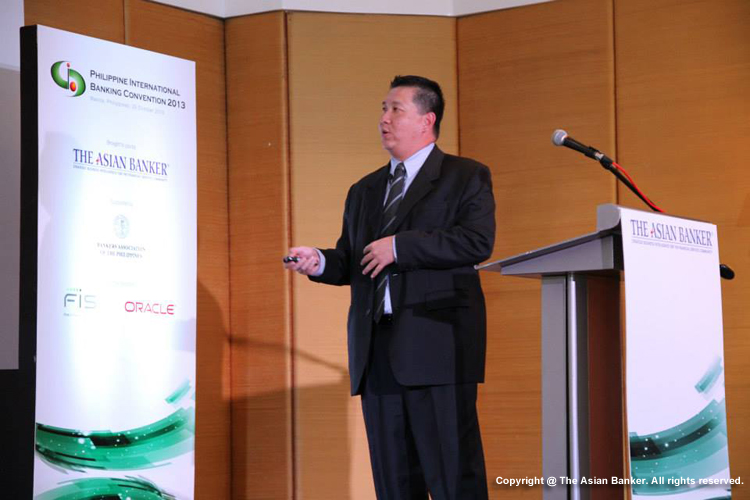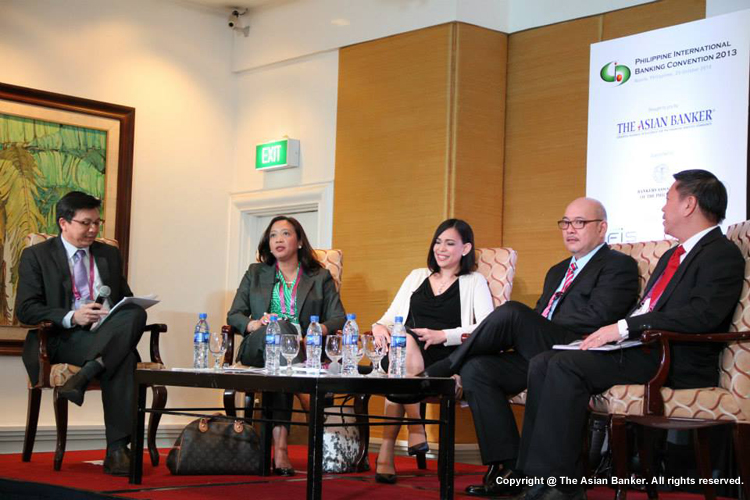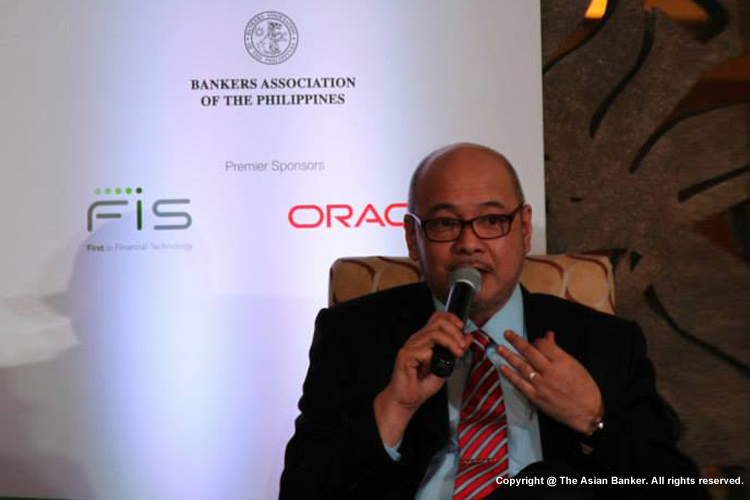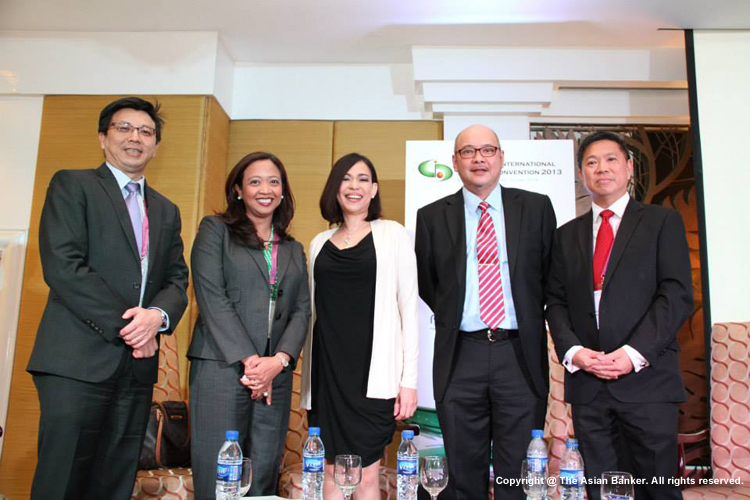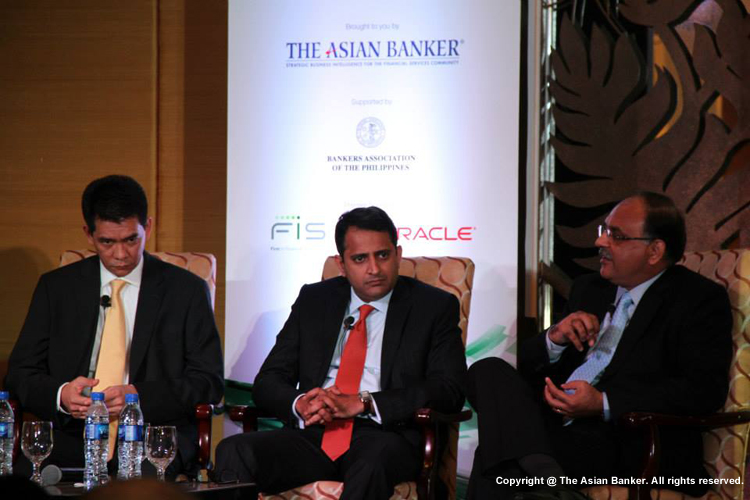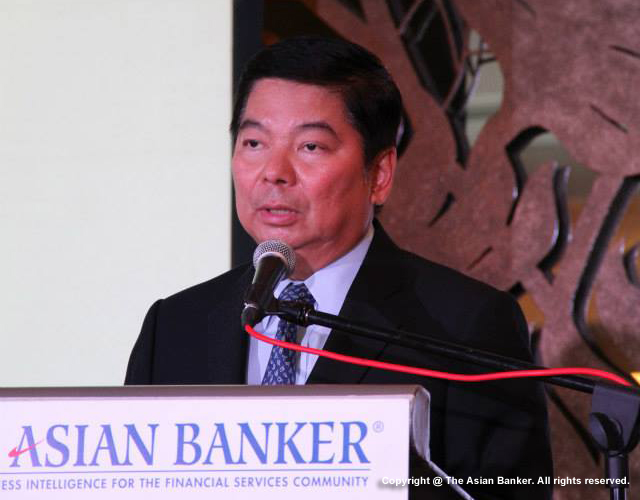 PIBC 2012
6 September 2012, Makati Shangri-La, Manila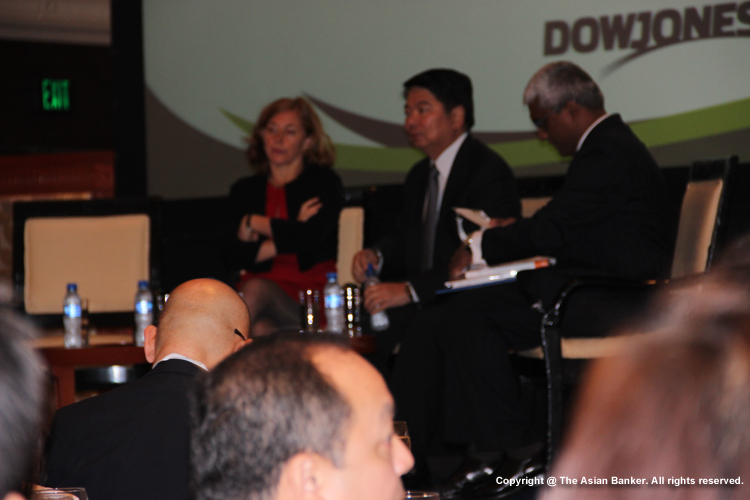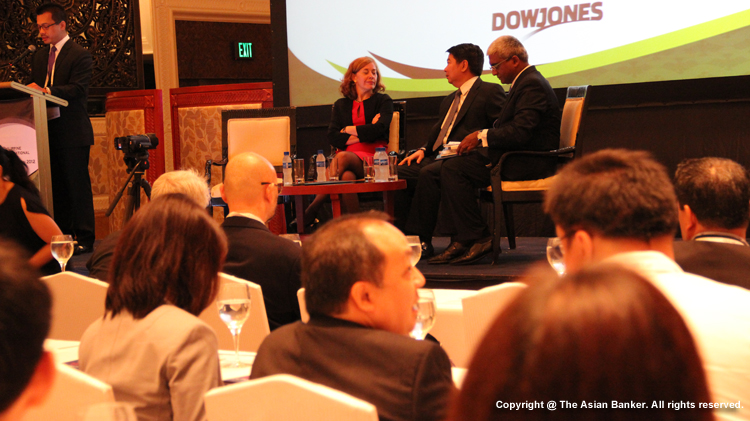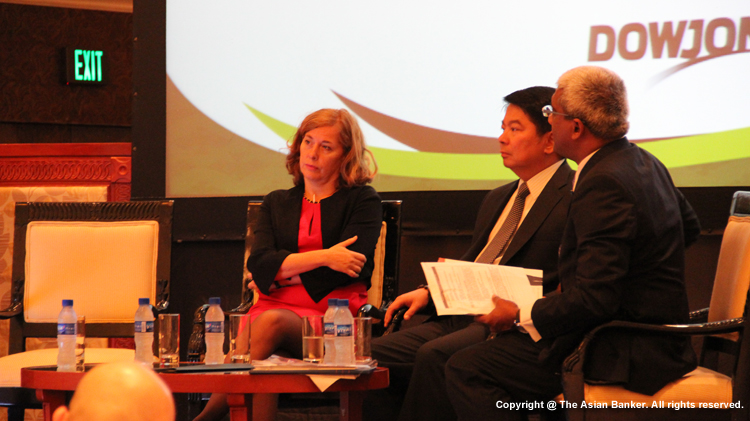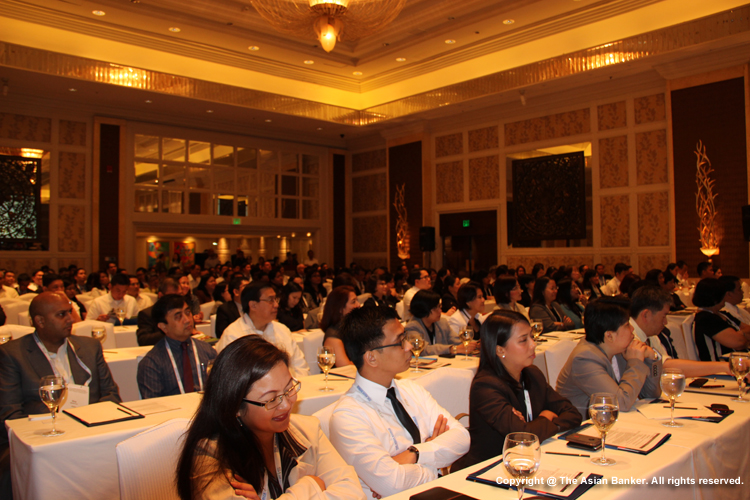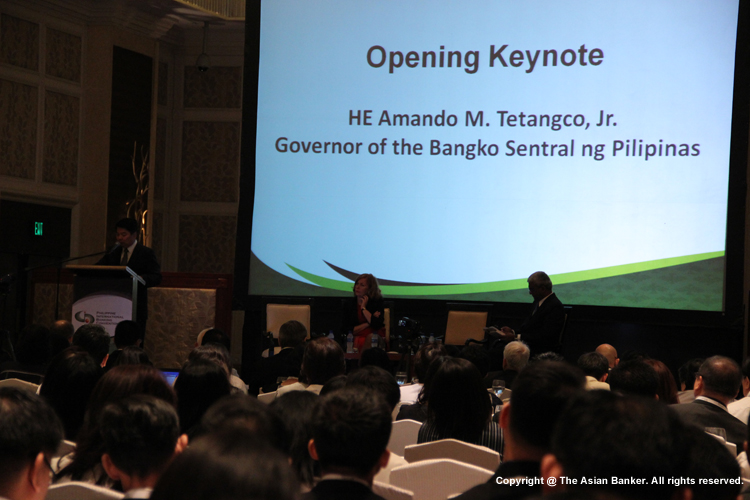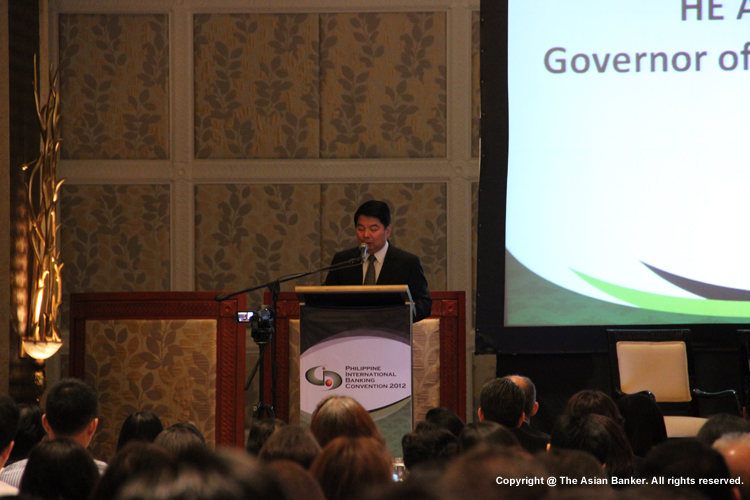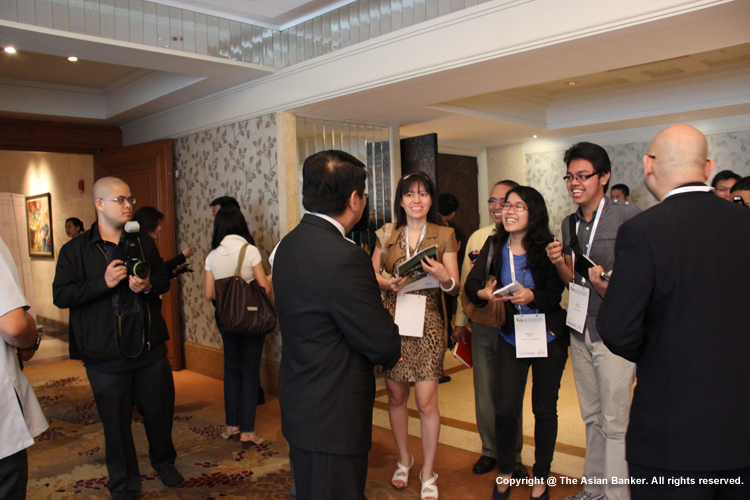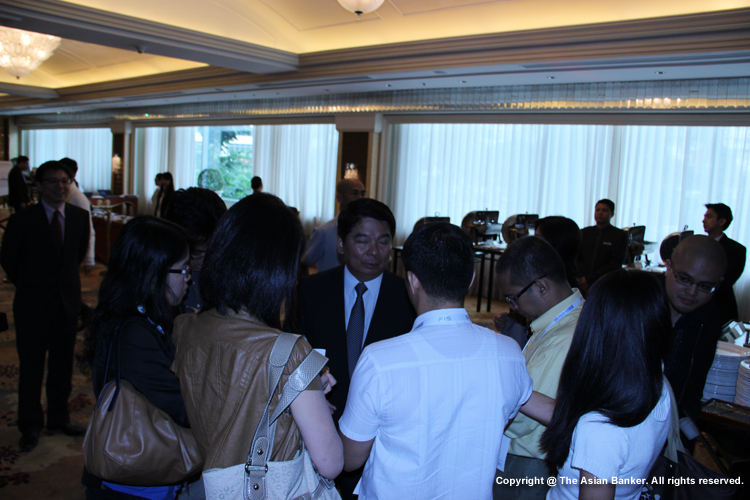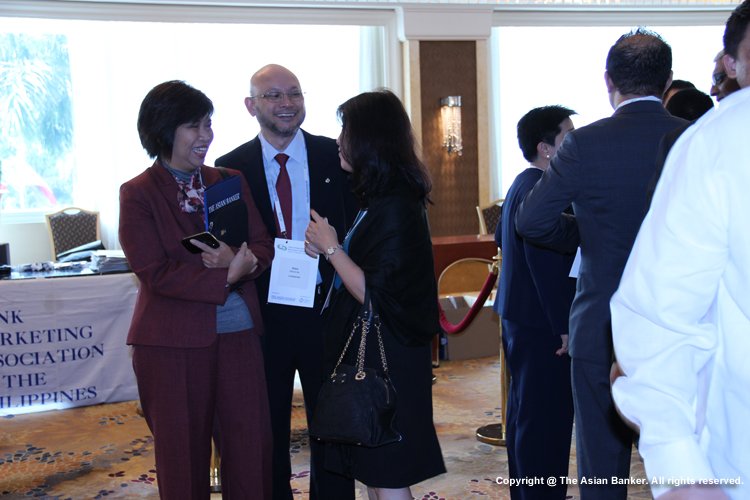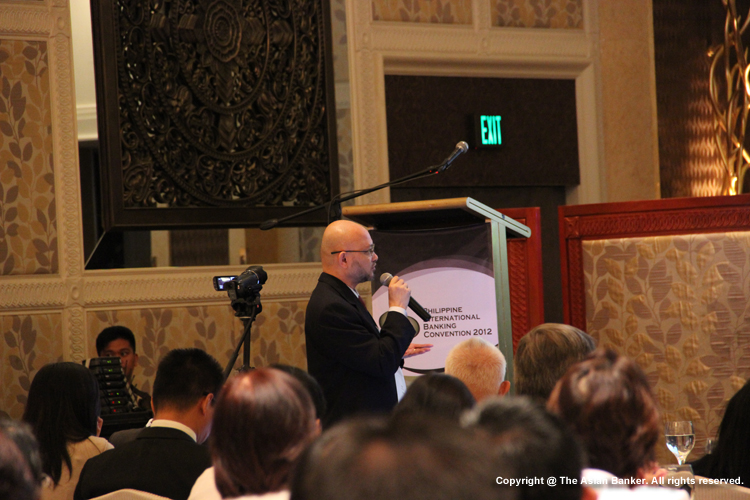 PIBC 2011
20 October 2011, Makati Shangri-La, Manila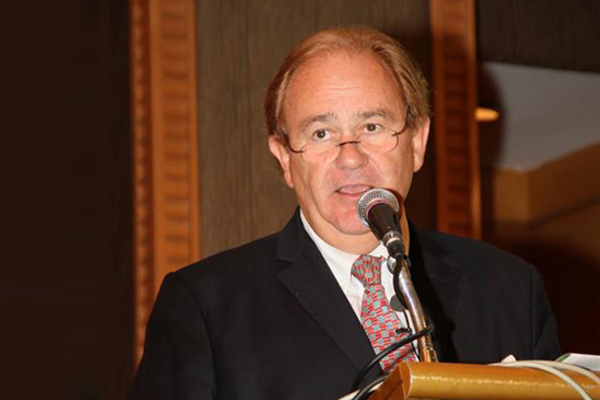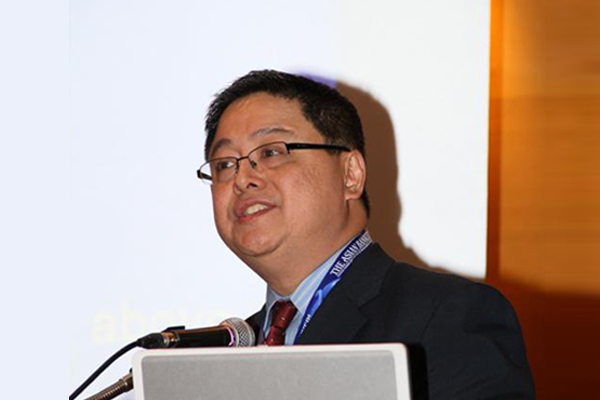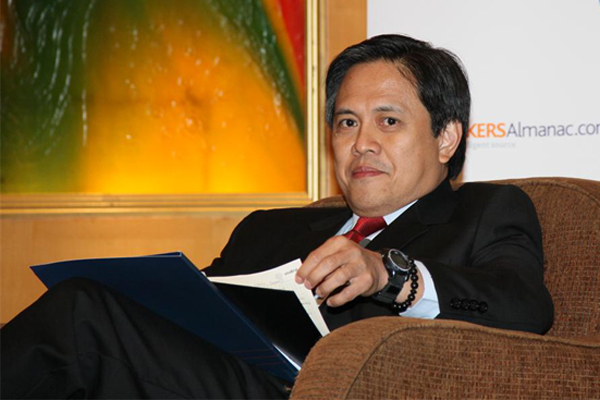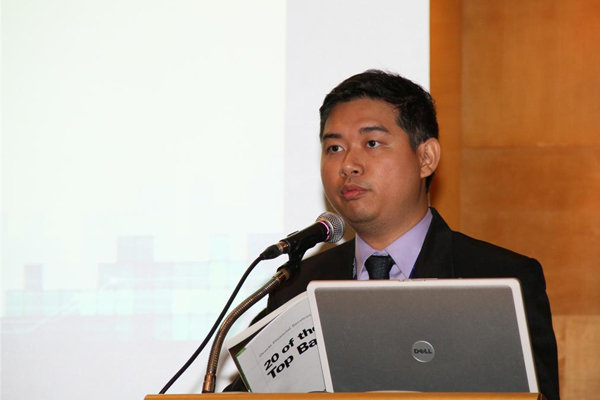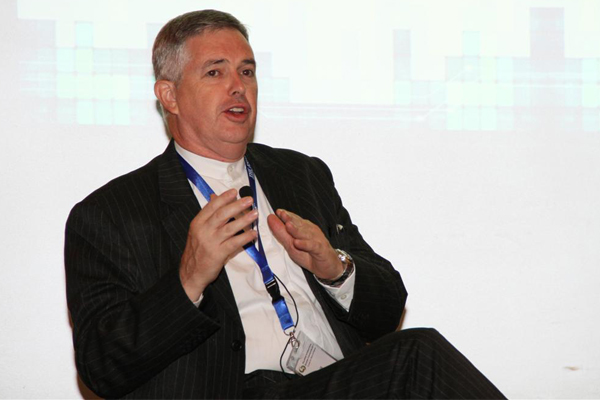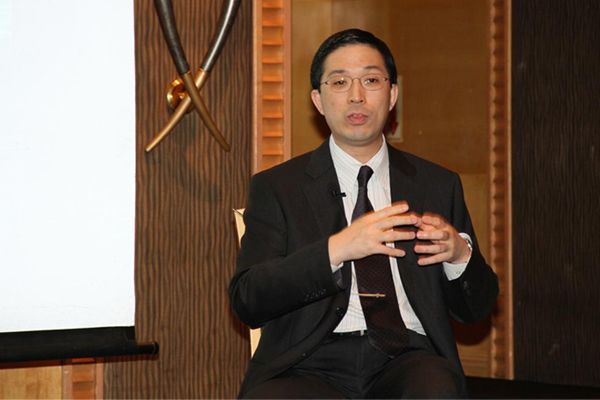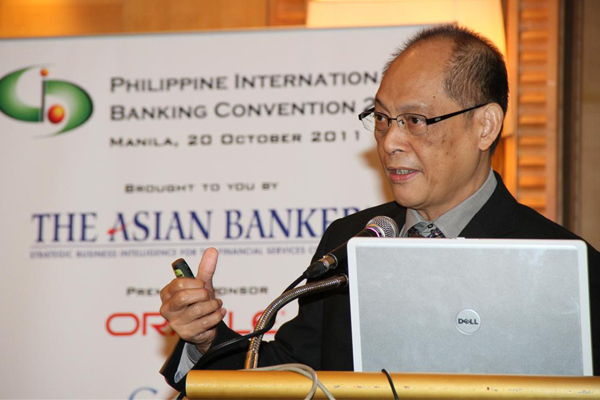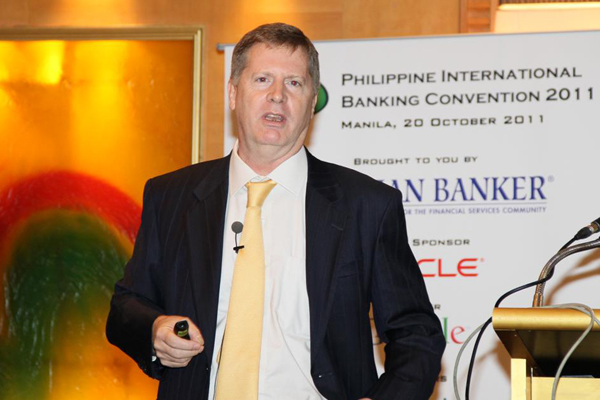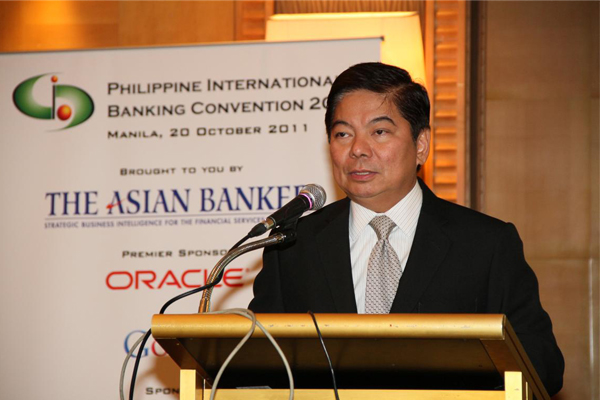 Mark this date:

The Asian Banker App is now
available for your smartphone
Organised By:

Supporting Organisations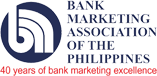 Major Sponsor

Sponsors







Lead Media Partner

Media Partners