Speakers
Serdar Güner, Director, Supervision, Dubai Financial Services Authority
Serdar Güner joined the Dubai Financial Services Authority (DFSA) in September 2010, where he currently leads the team that has the supervision mandate for fintech firms. He is also involved in the fintech implementation in the DFSA. He started his career in the New York State Banking Department. In 1998, he was assigned to the Tokyo office of the department, primarily responsible for the reviews and risk assessments of complex derivatives, one-off structured products, and new instruments. He joined the department's London office in 2004, focusing on the same banks' European and South American operations. In 2007, Güner joined the Qatar Financial Centre Regulatory Authority as an associate director within the supervision department, responsible for the operations of investment banks, Islamic institutions, and branches in the centre.
---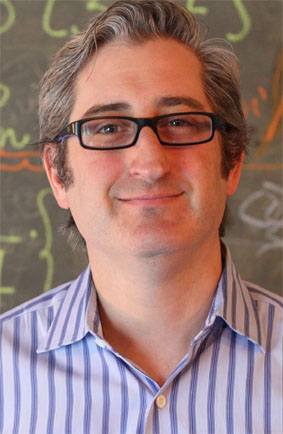 David Shrier, Managing Director, MIT Connection Science and Engineering
David Shrier is a seasoned innovation catalyst and co-author of "Frontiers of Financial Technology" and "Trust: Data." He is the managing director of MIT Connection Science and Engineering. He also leads the creation and launch of other new initiatives for the Massachusetts Institute of Technology, where he teaches courses and workshops on the "Future Commerce", "Data Academy", "Big Data and Social Analytics", and "Future Health". He recently advised the European Commission on commercialising innovation with a focus on digital technology. He is also the founder and chief executive officer (CEO) of Distilled Analytics, an advanced credit risk solutions provider derived from MIT research and has started and/or led a number of private equity and venture capital-backed companies as CEO, CFO or COO.
---
Sam Quawasmi, Co-founder and Co-CEO, Eureeca
Sam Quawasmi is the co-founder and co-chief executive officer of global equity crowdfunding platform Eureeca. Eureeca enables members of its investor network, who range from casual and angel investors to institutional firms, to buy shares in growth-oriented businesses, while providing operational businesses with crucial access to capital. Before founding Eureeca, Quawasmi served as director for MENA equities at Arqaam Capital, and vice president of equity capital markets at SHUAA Capital. He has more than 14 years of experience working for international investment banks in London and Middle East and North Africa region investment banks in Dubai.
---
Peter Tavener, Group CFO and COO, Beehive
Peter Tavener is part of the strategic management team of Beehive - a peer-to-peer platform for small and medium enterprises in the Gulf Cooperation Council (GCC) that connects businesses with investors. Regulated by the DFSA, Beehive is the only licensed peer-to-peer (P2P) platform in the GCC. Tavener is responsible for all the operational, financial, legal and regulatory matters; investor relations; and heads up of Beehive's credit and risk departments. He also leads the group's regional expansion and product development. Prior to joining Beehive, Tavener was managing director at BDO Corporate Finance in the Dubai International Financial Centre (DIFC). He advised SMEs and business owners across the GCC and led a broad range of Middle East and international transactions. Prior to that, he was in London where he focused on cross-border merger and acquisitions and international initial public offerings.
---
Sanjay Khanna, Chief Information Officer, RakBank
Sanjay Khanna joined RakBank in September 2011 as chief information officer, where he served as the single point of coordination and executive oversight for all digital initiatives and transformation projects. He develops a vision for the IT department, ensuring the quality of services and establishing and maintaining an appropriate technological infrastructure with the bank's business partners. He also oversees the information security office. Before joining RakBank, Khanna served as deputy general manager at ICICI Bank where he headed various technology groups such as the international banking technology group and the shared services technology group. He also spent seven years at the National Bank of Oman and six years at Deutsche Software (India).
---
Darren Taylor, Chief Design Officer, CLEARLY
Darren Taylor is a seasoned design thinker and problem solver with over 15 years of experience within the financial services industry. Combining digital capability with human-centred designs, his approach creates unique opportunities to transform customer experience and build deeper levels of loyalty and advocacy. Previously, Taylor led the digital innovation of Abu Dhabi Commercial Bank, building their innovation lab and leading the bank's UX designers and developers in creating new digital products. Prior to this, he was vice president of strategy and execution at Merrill Lynch Wealth Management, where he led the highest priority projects within the EMEA COO office, including the historically significant client transition of the international business to Julius Baer.
---
Suvo Sarkar, SEVP and Group Head, Retail Banking & Wealth Management, Emirates NBD
Suvo Sarkar has over 28 years of multi-functional experience in four countries and three international banks across the Middle East and South Asia. As senior executive vice president and group head for retail banking and wealth management, he oversees all aspects of Emirates NBD's retail banking, business banking, private banking, consumer finance, asset management and brokerage businesses, developing new standards in product innovation and customer experience. Sarkar returned to the bank in 2012, after a two year-stint with the National Bank of Abu Dhabi. During his previous tenure with Emirates NBD, he spearheaded the integration of Emirates Bank and the National Bank of Dubai.
---
Arup Mukhopadhyay, Group Head – Consumer Banking, Abu Dhabi Commercial Bank
Arup Mukhopadhyay joined ADCB in June 2005. Currently, he is a member of the management executive committee and the head of the consumer banking group, overseeing several units such as retail banking, private client and wealth management, Islamic banking, marketing and corporate communications and new business ventures in retail banking. Prior to ADCB, Mukhopadhyay spent seven years with Citibank, where he was head of wealth management products and marketing head for the bank's UAE consumer business.


---
Philip King, Head of Retail Banking, Abu Dhabi Islamic Bank
Philip King is the head of retail banking at Abu Dhabi Islamic Bank (ADIB) and has three decades of banking experience across Europe, the Americas, and the Middle East. Before joining ADIB in June 2013, he managed various retail franchises for Citibank and ABN Amro. He was last responsible for the growth of the retail banking business of the International Bank of Qatar in Doha. King is a graduate of Bristol University in England and has an MBA from the London Business School.


---
Mohamed El Sabban, Digital Innovation Head, Digital Banking & GTS, Commercial International Bank
As head of digital innovation at Egypt's Commercial International Bank, Mohamed El Sabban oversees the strategic development and transformation activities of the bank's electronic and digital channels. He has lead multiple strategic initiatives such as establishing a centre of excellence through social media, developing mobile payment and innovative branch models, contact centre transformation, and micro segmentation to name a few. El Sabban has 23 years of experience in digital innovation, alternative channels, e-channels, and payments. He has also held senior positions in Boubyan Bank, National Bank of Egypt, and National Commercial Bank – Saudi Arabia.
---
Pedro S. Cardoso, Senior Vice President, Head – Multichannel, CRM & Digital Transformation, Emirates NBD
Pedro Cardoso is an experienced, innovative, and analytical digital banking professional with both strategy and practical front line experience. He currently leads a large-scale multichannel and digital transformation programme at Emirates NBD, covering the digital agenda of the organisation with a focus on retail and wealth management. Prior to joining Emirates NBD, he worked as principal member of the senior management team of Saxo Bank - Banco Best, where he developed and deployed a new wealth management platform. He also pioneered the development and successful launch of an $85 million digital banking enterprise from a start-up and then served as its head of marketing and digital banking. Cardoso started his banking career as manager of direct banking and e-business at Novo Banco in Portugal.
---
Hani Khalil, Head of eChannels – Retail Banking Group, Qatar National Bank
Hani Khalil is the head of electronic services for group retail banking at Qatar National Bank Group (QNB). With over 23 years of experience in banking, technology, and management consulting, he worked for major banks in the region and managed large-scale initiatives and transformations programmes. Before joining QNB, Khalil served as the head of alternative channels at National Bank of Kuwait. He also worked as technology management consultant for Accenture in various parts of the world driving value to clients and consumers from technology innovation and strategies.
---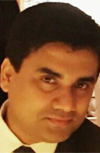 Dhiraj Mirchandaney, Lead - E-Channels & Online Services, Abu Dhabi Commercial Bank
Dhiraj Mirchandaney is the lead of e-channels and online services at Abu Dhabi Commercial Bank (ADCB). He is responsible for the bank's internet banking, website, and mobile banking channels. He is an experienced professional with a mix of design, business, and technology acumen and broad skill set, having operated across e-channel strategy, product management, operations and technology functions. Prior to joining ADCB, Mirchandaney worked for Emaar Properties PJSC, a global property developer. He also worked for IDBI Bank Ltd., an Indian "new generation" public sector universal bank, as well as for Sharekhan, India's leading online retail broking house.
---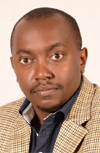 Vincent Wakaba, Head of Mobile Banking, Co-operative Bank of Kenya
Vincent Wakaba is currently head of mobile banking at the Co-operative Bank of Kenya. He has spent several years in the banking industry, developing and implementing various alternative banking channels from cards to internet banking and mobile banking. His prior experiences include innovating products around card business and dealing with high net worth and diaspora customers to tailormake financial solutions for them, revolving around various channels. He was also instrumental in the introduction of e-commerce as a viable option for merchant business in Kenya as well as one of the pioneers of bank-driven mobile lending solutions in the country.
---
Ugur Sennaroglu, Digital Channels Product and Business Development Manager, Garanti Bankası
Ugur Sennaroglu is the digital channels product and business development manager at Garanti Bankası. He started his career at DenizBank as a software engineer, playing a lead role in the development of a core banking platform, which is now being used worldwide in more than 20 banks. He then moved to digital projects and became a member of the developing team of a Facebook banking project, which is said to be the first banking application in Facebook. After a year of leading digital software projects, Sennaroglu was appointed as head of digital payment systems and cloud banking platforms. In 2014, he was selected one of the five exceptional people, under the age of 40, that are changing the way financial services firms do business by the Digital Baking Club, an online publication associated with the Progressive Media Group (PMG).
---
Sushil Tyagi, Executive Director , CRMNEXT
Sushil Tyagi is currently executive director at CRMNEXT, with extensive international experience in Southeast Asia, Middle East, Africa, India, Central Asia and Europe. He has more than 20 years of experience in IT solutions, holding top management and general management positions in various companies within the banking, financial services and insurance domains.



---
Philip Weights, Senior Lecturer, Swiss Finance Institute
Philip Weights is a senior banker with more than 50 years of work experience. After starting his career in 1961 with Martins Bank Liverpool, he worked with international banks including HSBC and Citibank. Most recently, he was chief audit executive for EFG Bank, a private banking group in Zurich. He is the chairman of the Global Municipal Finance Steering Committee established by the International City Leaders non-governmental organisation. He is a certified professional director who also acts as consultant to the Hawkamah Institute for Corporate Governance and the Mudara Institute of Directors in the Dubai International Financial Centre. Weights is also the founder and managing director of Enhanced Banking Governance (EBG) GmbH in Zurich, Switzerland, and in Dubai, UAE.
---
David Gyori, CEO, Banking Reports Ltd
David Gyori is a globally renowned FinTech consultant, trainer, author and keynote speaker. He is CEO of Banking Reports Ltd London, providing top quality 'FinTech Training for Bankers' all over the world. In addition, Gyori holds a number of key international positions: He is founding member of the World FinTech Association as well as member of the panel of judges of the European FinTech Awards. He is co-author of 'The FINTECH Book', published by Wiley and Sons in 2016, quickly becoming a global category best-seller. Gyori is faculty member of the Retail Banking Academy (London), one of the most prestigious banker-training facilities globally. He serves on the advisory board of multiple FinTech companies in the United Kingdom.
---
Moderators
Emmanuel Daniel, Chairman, The Asian Banker
Emmanuel Daniel is the founder of The Asian Banker (www.theasianbanker.com), the most respected publisher of intelligence reports on the financial services industry in the Asia Pacific, Middle East and other emerging market regions. Established in 1996, The Asian Banker publishes data, best practices and case studies on a range of financial services industry themes including retail, transaction, technology and financial markets, including in peer-to-peer lending, investing and payments. He is the principal author of several reports and surveys. His conversations and interviews with some of the leading personalities shaping our world today are found in www.thebankingconversation.com. Daniel is also a highly regarded speaker and provides consulting advise to leading institutions and government agencies on developments in the industry.
---
Mr. Philippe Paillart, Former Vice Chairman and CEO, DBS Bank
Philippe Paillart was formerly vice chairman and CEO of DBS Bank and a pioneer in the retail banking industry in the Asia Pacific region, having served at senior management levels at Standard Chartered Bank and Citibank. Prior to his appointment with DBS, Paillart was chairman, president and CEO of Ford Motor Credit, and president of Ford Financial Services Group.
---
Mr. Foo Boon Ping, Managing Editor, The Asian Banker
Foo Boon Ping manages the Asian Banker publication business and engages practitioners, customers, partners and media on critical issues that impact the industry. He has more than 19 years of experience in the banking and financial services industry, specialising in strategic branding, marketing communications and consumer insight. Prior to The Asian Banker, he worked at United Overseas Bank (UOB), covering Singapore and key markets in the region, such as China, Indonesia, Malaysia and Thailand.
---